---
5 Summer Beach Hairstyles That Are Instagram-Worthy
---
The beach is the perfect place to showcase a different side of your personal style. From daring swimsuits to luxury resort wear, the beach lets you wear pieces you never wear anywhere else and soak up the summer sun. And in that category, we have the best beach hairstyles.
Summer beach hairstyles can be tricky - saltwater affects hair differently than freshwater does, and it can often lead to hair that feels stiff, dry, or frizzy. On top of that, beaches are often windy, which can ruin more delicate summer hairstyles. The ideal beach hairstyles will hold up against the elements so that you can relax and enjoy your vacation without worrying about how it will look in the pictures.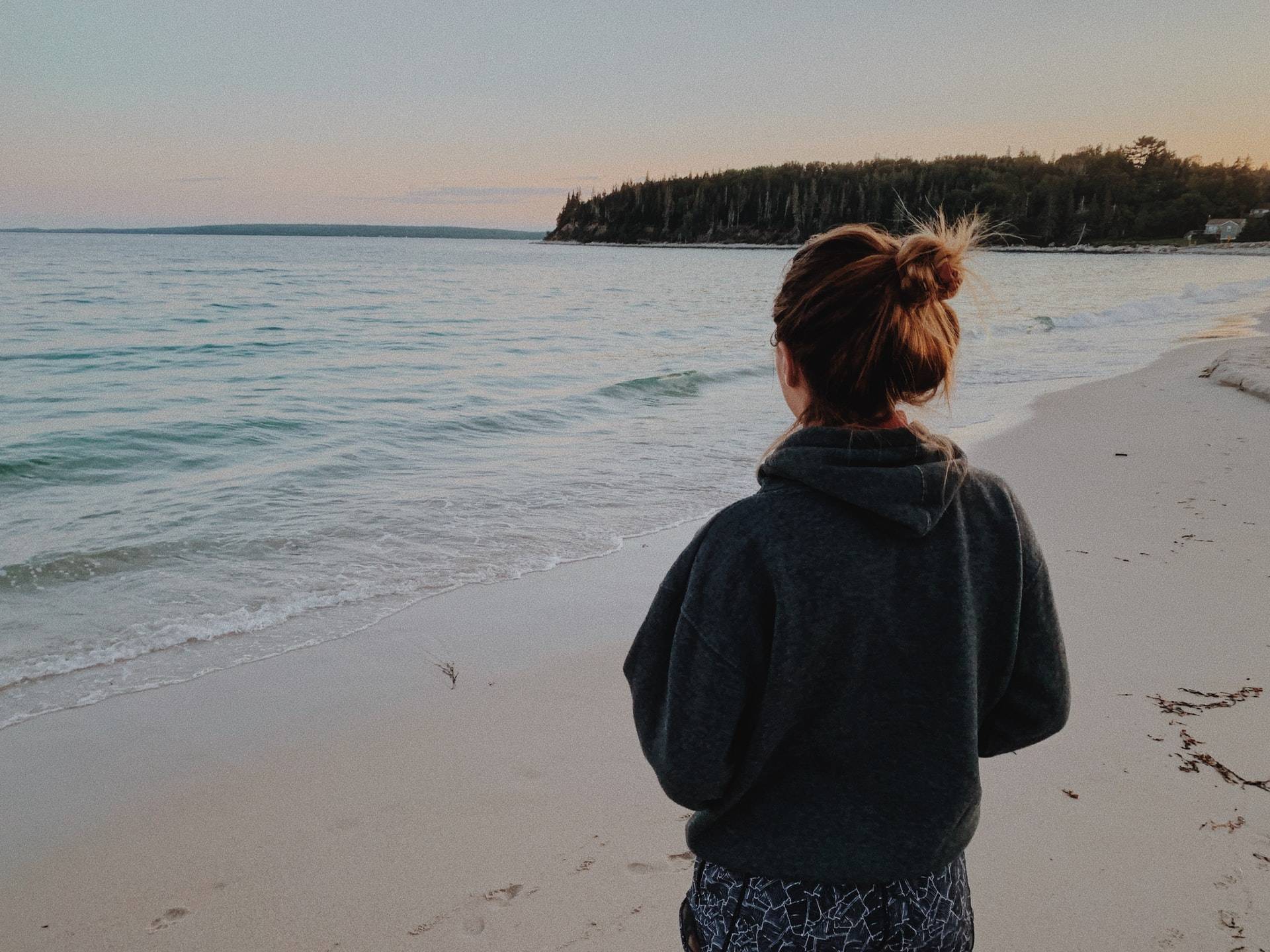 Awaken Your Inner Mermaid With Fishtail Braids
For those of you with a lot of hair to keep away from your face, the fishtail braid is the queen bee of summer beach hairstyles. They may look elaborate, but they're deceptively simple to create and can be dressed up or down depending on the look that you want to go for. Use it in cute pigtails, elegant updos, or an edgy ponytail to match your mood. If you're not sure where to start, here's a tutorial to get you started.
Worried about your scalp? Fishtail braids are perfect for wearing under a straw hat (we especially love this one from SD Select) to prevent salt buildup or sunburn on your head. Try a low gathered fishtail or twin fishtail braids for a wholesome, bohemian vibe.
Form Meets Function With The Messy Updo
Hair on the back of your neck can get really annoying, especially if it's a hot day. The messy updo is the perfect solution for beachy babes who want stylish hairstyles to wear to the beach while keeping their hair out of the way. There are hundreds of different ways to create this style, from the simplest messy bun to more elaborate updos with braids or barrettes. We especially love this option for beach brides or bridesmaids, but it can be used for pretty much any beach day.
Embrace Your Inner Hippie With A Braided Low Bun
Beach hairstyles don't have to be fancy or take a lot of time to put together - in fact; we love it when a hairstyle is cute while simultaneously being effortless. That description suits the low braided bun perfectly. Start by braiding the front part of your hair and wrapping it around your head to create a "crown", and then tie the rest of your hair into a loose, low bun. The result is a free-flowing, artistically messy look that wouldn't look out of place on a peace-loving flower child.
Feel The Love With A Heart Shaped Braid
We love Instagram-worthy summer beach hairstyles, and the heart-shaped braid is this season's biggest trend. A half-up style with a heart-shaped braid in the back is so dreamy, and it would be perfect for weddings or other special occasions on the beach. And the best part? The style is so easy to do - with a little practice, you can wear it whenever you need to show a little extra love. Here's a tutorial to get you started.
Get A Little Edgy With Side Braids
Babes with shorter hair, this one is for you! Side braids are a major component of refreshingly edgy summer hairstyles, keeping you cool without requiring a lot of hair to pull off. It's also really simple to create - just braid a few sections of hair on either side of your head and pin them back, so they stay out of your face. Tighter braids can add fun structure, while looser braids give off a messy, beachy vibe. Experiment!
Honourable Mention: Boho Headband
If all else fails, a cute headband will save the day every time. This year's trend is wider headbands that can keep your hair off your face while simultaneously protecting your scalp from sunburn (who doesn't love a good multipurpose accessory?). We love headbands made from sustainable fabric, soft knits, and repurposed materials for a boho, earthy vibe. Bonus points for pairing them with any of the other hairstyles on this list for a gorgeous everyday look!
If you found your dream beach hairstyle on this list, don't forget to tag us with #SawItOnSandDollar!