---
International Women's Day Is 8th March
---
When news broke about the tragic and untimely death of Caroline Flack last week, the nation went numb – it sent shockwaves around the country. As family, friends, fans, and the UK mourn one of the most gregarious and soulful women in the industry, we're promptly reminded of the importance of being kind and standing up for one another. And with International Women's Day fast approaching, the notion of kindness and looking out for other women is even more pertinent.
International Women's Day has evolved into a special day that marks great achievements from women around the world and sheds light on gender parity in all aspects of life such as equal access to voting, education, employment, as well as bringing an end to violence against women. The focus has been on empowering women to gain more equality and create a gender-balanced world.
International Women's Day events have a long history, spanning back to 1911. While the actual day itself is March 8, there are several Women's Day events and celebrations that happen over a few days.
This celebration for women isn't specific to any one country, group or organization – it's celebrated collectively everywhere, every year, on the same day.
International Women's Day Today And Beyond
Women around the world have come a long way when it comes to equality and emancipation.
If you speak to girls and younger women today, they might go as far as suggesting that all the battles for women's rights have been won. But feminists from the 70s would probably beg to differ, as they know very well about the deeply rooted complexity of the patriarchy.
Today we see women on TV, in the boardroom, and in space (just a few months ago we saw the first-ever all-female spacewalk). The world has also seen some strong fearless female Prime Ministers from the UK's Margret Thatcher to New Zealand's Jacinda Arden to Denmark's Mette Frederiksen. In general, women (in most countries) also have better equality when it comes to legal rights. So, in this sense, perhaps the younger generation of women is right – we have gained equality.
Sadly, it's just not true. Women still aren't paid the same as men. There is a disproportionate representation of women in politics compared to men. And if we look further afield to women in other countries, there's still inequality when it comes to women's education and health. Globally, there's also a considerably higher amount of violent cases against women than men.
There are many diverse activities and events for Women's Day taking place around the world – they range from political meets to networking sessions to theatre performances to fashion shows to local women's crafts markets and more. The one thing they all have in common is that they celebrate and commemorate all-female successes thus far.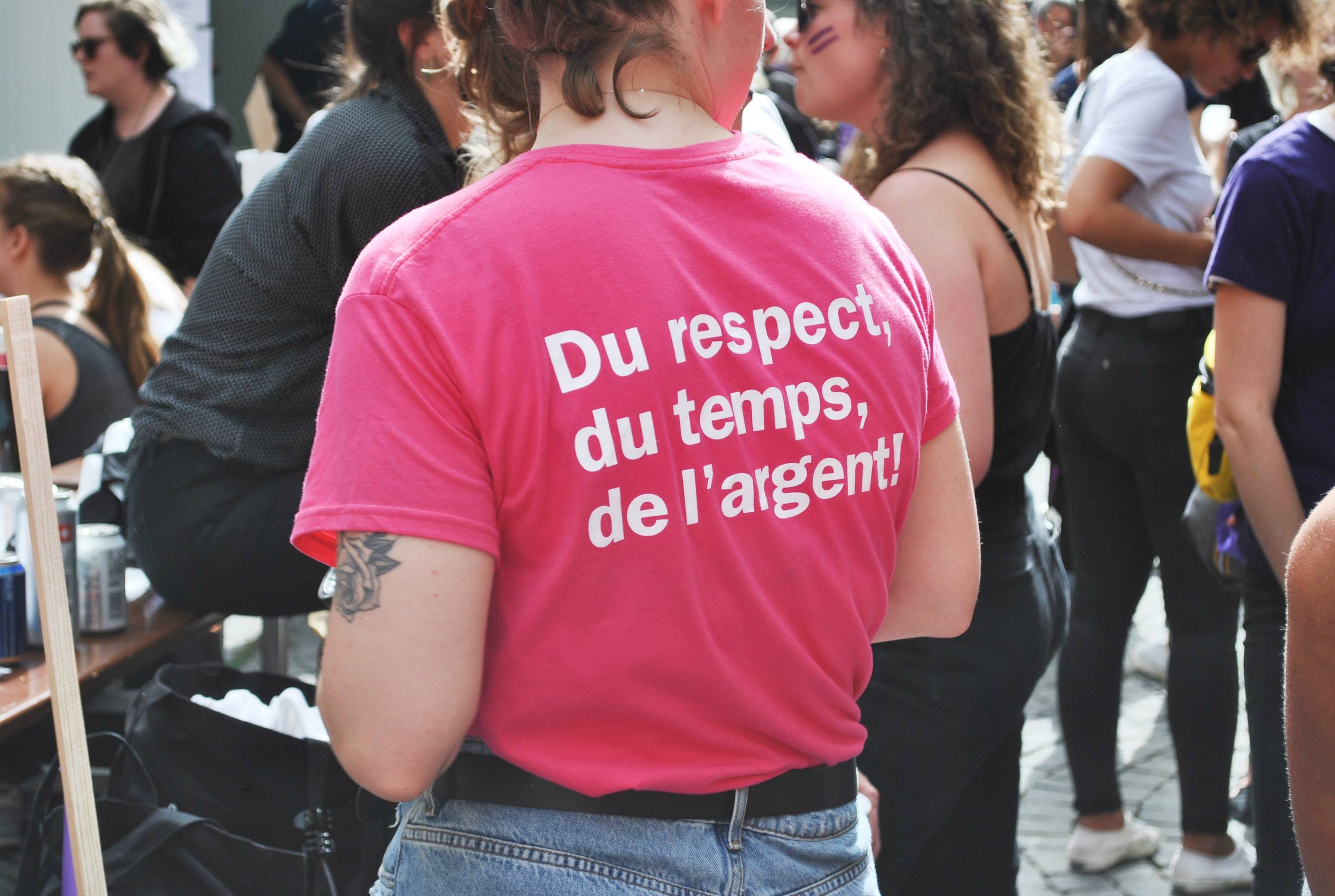 Why Is International Women's Day And Supporting Women So Important?
While women continue to fight for the same status as men around the world, they're also stripping things back to basics, focusing on core values, namely compassion and kindness, which have somewhat been overlooked during their fight for freedom.
Petty competition amongst women is not a new phenomenon. It begins in primary school, evolves at high school, and then blossoms into grown women tearing one another down later on down the line.
In a world of gossip, betrayal, and envy, women have always competed against one another. For partners, positions at work, the title of best mum, prizes for the sexiest…you name it and you can be certain that there are women out there trying to win. But within all that rivalry, there are worse things, namely gossip, shaming, eye-rolling, and cutting others down with hurtful words.
Thankfully, more and more women around the world are beginning to realise the power of the pack, and how having good girlfriends for support is a must.
As well as her illustrious career on and off the screen, there's one thing that Caroline Flack always tried to highlight, and that's the importance of being kind, which was evident in the quotes she used to share on her social media – "in a world where you can be anything, be kind" being one of her favourites.
And she was right – a woman alone, of course, has power, but together, we can make an impact. When we're kind to one another, we can also lift one another – we can channel our collaborative powers and rise even more – and more importantly, we can have fun doing it. And this is why having good girlfriends by your side is so important in today's world.
Why Your Girlfriends Are So Important
Women need girlfriends in their lives, period. There are so many reasons why every woman out there needs to have a squad. Having close girlfriends can improve your life for the better, and in short, it can affect your overall wellness, happiness, and therefore success.
Even researchers have said that having a close-knit group of girls by your side can be beneficial to your health and wellbeing. According to a study from the University of Virginia, our brains have been wired to feel the same happiness or sadness of our good friends, which of course leads to better empathy and therefore more successes on both personal and professional levels.
Also, having a tribe of girlfriends loving and supporting you can make you feel better about yourself. It is your girlfriends that will help boost your self-esteem, making you less prone to depression, which is even more important in today's society that seemingly profits from self-doubt.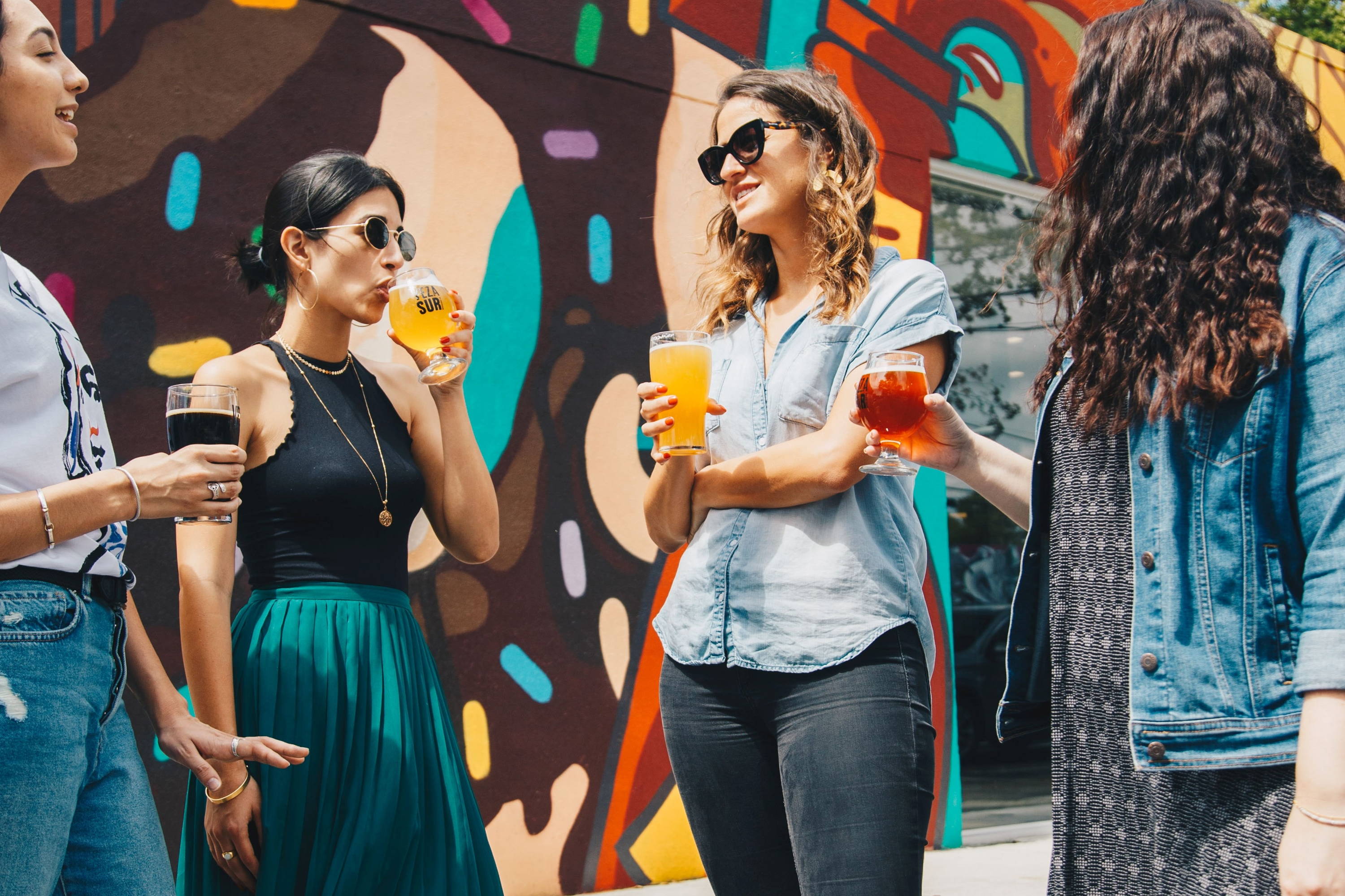 Women Supporting Women – International Women's Day Events 2020
On March 8th, when women of all ages around the world join forces to celebrate International Women's Day, think about the importance of being kind, the importance of keeping your girlfriends close, and most importantly, the importance of supporting other women.
We've rounded up some of our favourite Women's Day events in London so you and your girlfriends can attend, have fun, and support other women at the same time.
Blockbuster 'Radioactive' Pre-Screening
Cinema dates with your girlfriends are always a good idea, especially when the film is about one of the greatest women in history, Marie Curie. Throw on a cute dress, enjoy a three-course dinner at Soho's Ham Yard Hotel, and be one of the first to watch this blockbuster. As well as being inspired, you'll get to spend Women's Day 2020 in London with some of your BFFs; you'll even get a chance to participate in Q&A time with actress Rosamund Pike and Radioactive's director, Marjane Satrapi.
Legally Blonde Pop-Up Cinema Date
On the subject of Women's Day in London and cinemas, there's nothing like celebrating girl power and friendship with an iconic film from the noughties. Legally Blonde is about challenging the patriarchy, empowering close female friends, and of course deconstructing stereotypes. Channel your inner Elle Woods, throw on a pink dress and enjoy this cult classic with cocktails and popcorn at South Place Hotel.
OK, perhaps this is not a typical girls' day out, but it's a great way to celebrate International Women's Day, albeit one week earlier on Sunday 1st March. This is what celebrating women is all about – the Girls Goals Collective at The Artworks Classrooms in London brings together strong, focused and business-minded women for a memorable female networking event in London that includes brunch and plenty of bubbles. This is female empowerment at its best!
Now here's a way to celebrate women in art. Held on the weekend of International Women's Day in London's West End, Quaglino's, this event for women consists of a wonderfully boozy brunch and female performers, including some leading power vocalists like Temi Tinks and Michelle John. Simply awe-inspiring, this is a great way to pay tribute to women in art and become inspired to create yourself.
The Ultimate Girl Power Silent Disco
If you haven't ever been to a silent disco before, this Women's Day event in London, which is aptly named the Girl Power Silent Disco, makes for a fun day/night out with your girlfriends. Put on your dancing shoes and head on down to The Bridge, where you'll be able to shake your thing on the dance floor to some legendary female singers like Madonna, Cyndi Lauper, Beyonce, and of course the Spice Girls. Dress comfortably so you can unlock that inner diva within and go freestyle.
Lemonade – The Orchestra Remake
As far as powerful female vocalists go, Beyonce is the queen when it comes to female empowerment, so it only makes sense that if you're a fan, head on down to XOYO in Shoreditch to check out this cool 2020 Women's Day event. This is Beyonce like you've never heard her before. A cool orchestral rendition of some of her most well-known power ballads, this is a fun way to pay homage to Bey and have a fun girls' night out in London.
Bacchus B*tch Supper Club
Want the perfect date with your girlfriends for Women's Day 2020? Do you love wine? This multi-sensory wine-tasting event in London at Jenius Social for International Women's Day is not your average wine event, as it pays homage to some of the world's best female winemakers in the business. You and your friends will get the chance to feast on a mouth-watering selection of sharing plates that have been carefully paired with delicious wines.
Women Of The World Festival
Another London Women's Day event with a difference, the Women Of The World Festival, conveniently coincides with International Women's Day and is held at the Southbank Centre. This three-day festival celebrates the lives of all women and girls of the world while delving into the everyday global issues they face. While it may not be a girls' day out in London for a bottomless brunch, you'll be able to do something a little different and take part in various debates and workshops.
At Sand Dollar, we are proud to work together with all-female initiatives, such as My Beachy Side, a luxury beachwear company that supports at-risk women in Turkey.
Happy Women's Day 2020 from the team at Sand Dollar!