---
Best Shopping Destinations in London
---
London is a shopping mecca. It's the city that never sleeps, and the bustling streets provide endless opportunities to find fabulous clothing. From high-end designers to street markets, London has all of the best places to shop.
Are you shopping for a new handbag, some jewellery, or are you just looking to get some inspiration? What's your style? Are you more into high street or designer labels? Do you prefer vintage or new clothing?
No matter what your answer is, this blog post will be helpful. There's something for everyone from designer shops on Bond Street to quirky vintage stores off Portobello Road.
However, you will probably find yourself faced with not knowing where to start. But fear not, dear reader, for we have put together this helpful guide of our top 6 favourite places to shop in London that offer an enticing assortment of fashion pieces.
Oxford Street is the world's most famous high-street and for a good reason. You can find anything you can think of on this one-mile stretch of shops — from fashion and beauty to technology.
The famous street has over 300 stores, from luxury retailers to more affordable, making it one of the best places to shop in London.
Popular Shops: Debenhams, HMV, House of Fraser, John Lewis, Marks & Spencer, Primark, Selfridges, Topshop
Insider Tip: To avoid the crowds, be there first at 9 am when the shops open.
Ever since its founding in 1700, Bond Street has been a playground for society's wealthiest, most stylish, and influential people.
It has everything, from elegant stores to exclusive brands and designer fashion, including luxurious goods like jewellery and art. Today, more than 300 years later, it's still a much-loved destination for celebrities, socialites, international jetsetters — everyone who's looking for the best shopping experience in London.
Popular Shops: Asprey, Bulgari, Burberry, Chanel, Cartier, Dolce Gabbana, Hermès, Jimmy Choo, Louis Vuitton, Mulberry, Ralph Lauren, Tiffany Co
Insider Tip: Check out Bond Street's social media profiles to catch a good bargain.
Notting Hill is the ultimate London shopping destination for shopaholics. It's a melting pot of British culture, and it's best experienced through its wide range of shops.
Whether you're looking for new or vintage items, the Notting Hill area has everything from antique furniture to clothing in every style imaginable. The Portobello Road market offers an array of stalls that stretch onto side streets.
Notting Hill is one of the best places to shop in London, so rest assured you won't go home empty-handed.
Popular Shops: The Merchant, Dolly Diamond, Odabash, Aimé
Insider Tip: Try out the local Portobello Gin for a taste of London's finest.
In the heart of central London, Knightsbridge is a well-known retail district. Some say it's second only to Oxford Street in terms of appeal for tourists looking for quintessentially British goods.
Home to some of the best shopping centres in the UK, Knightsbridge is filled with department stores. Just roam around the neighbourhood and don't forget to visit Sloane Street for luxury street shopping or King's Road for antiques.
Popular Shops: Harrods, Harvey Nichols, Lulu Guinness, Christian Louboutin, Jimmy Choo, Gucci, Zara, Cutler & Gross
Insider Tip: Visit Harrods during Christmas time — every inch of space is cloaked in festive cheer and beautiful lights.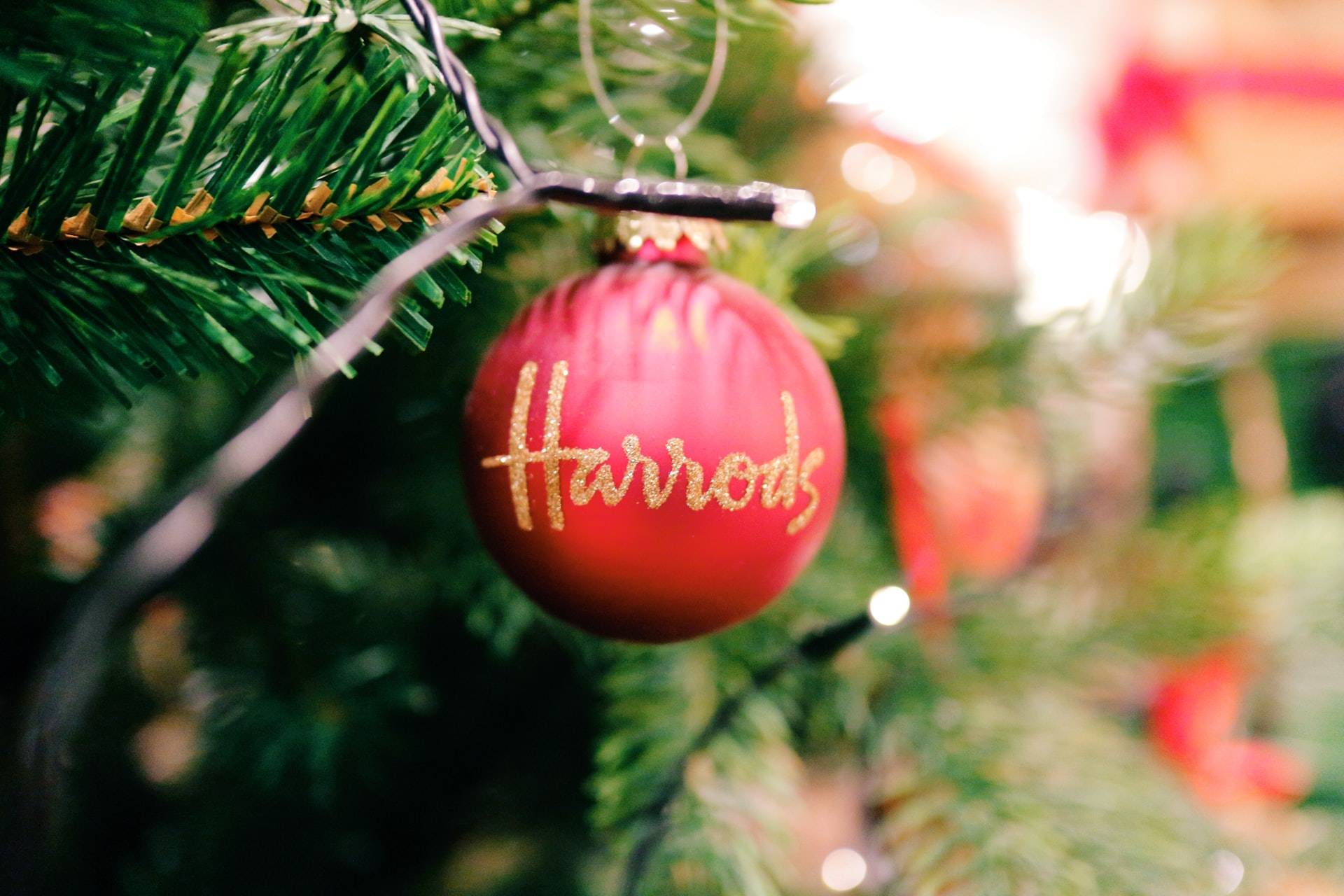 The bustling streets of Soho are filled with a mix of traditional and edgy shops. Whether you're looking for antiques, vintage clothes, or just want to take in all the sights, you're guaranteed to find some of the best shops in London.
Carnaby Street is an eclectic shopping street that offers a combination of international fashion brands and local British labels. Explore Berwick Street as well — while it's not known to be a major destination in London's fashion scene, it has been gaining traction with shoppers who want more than just big-name stores.
Popular Shops: Alex Eagle, MACHINE-A, Oxygen Boutique, END, Albam, Oliver Spencer
Insider Tip: Check out the BiteBeauty Lab to create your one-of-a-kind, custom lipstick.
Camden Town is a place where you can find the most unique, boho-chic items. It's the fashionable hub of London, with its collection of colourful retail markets.  
Camden High Street is in the midst of all the markets providing a highway for numerous groups of visitors wandering around. Lined with fabulous shops, pubs, and restaurants, the street is at the heart of what Camden Town has to offer.
Spend a day roaming the markets in search of a good deal.
Popular Shops: Cyberdog, Dapri Dainty Jewels, Trinity Camden, Vintage Planet, Camden Vintage
Insider Tip: Try haggling for items that have a marked price.
London is not just a city of incredible history and iconic landmarks — it's also home to some awe-inspiring retail opportunities.
The best places to shop in London are changing all the time, but these six destinations are all-time favourites. Whether you're interested in high-end luxury goods or vintage finds, there is no shortage of incredible shops and markets to explore.
We hope this guide serves as a starting point for your exploration of the best shops in London. Happy shopping!