Discover Exciting February Half Term Holiday Ideas & Fun Half Term Kids Activities
---
The 2020 February half term holidays have come from nowhere – it wasn't that long ago that we were wishing one another Merry Christmas and cheering in the New Year. But in saying that, the February half-term holidays are usually a very welcomed break, as it allows kids and teaching staff the opportunity to recharge their batteries and get over those winter blues. For parents, however, it means something a little bit different. It means keeping the children entertained with activities and experiences, but sometimes it's just easier to go on a short sunny getaway to beat those winter blues and give the kids some much-needed vitamin D. So if you're looking at things to do this February half term, how about booking a last-minute sunny winter break?
Forget the usual laser tag, soft play zones, and cinema trips, here are some sunny February half-term holiday ideas the whole family will enjoy.
---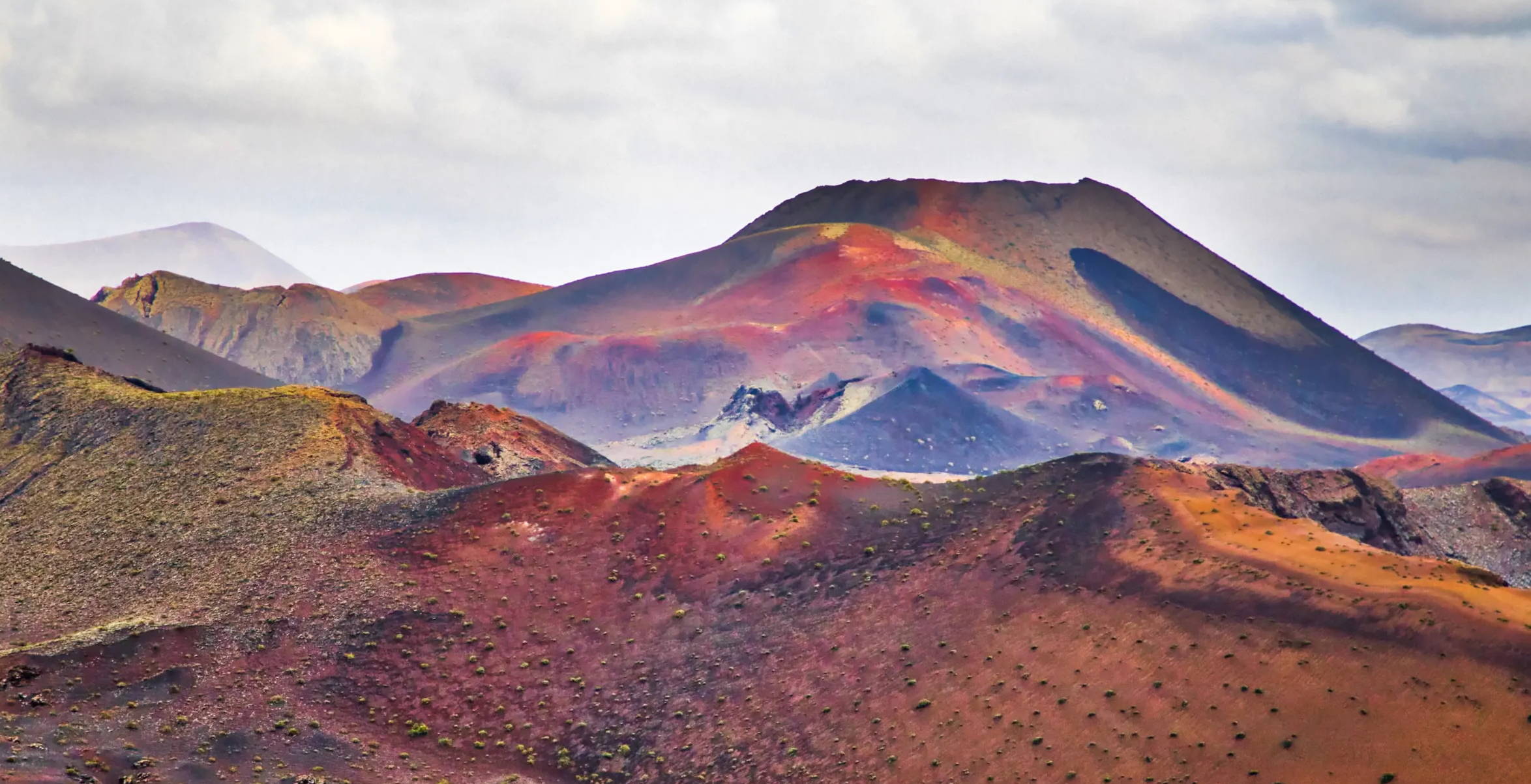 Gone are the days when Lanzarote was considered to be a tacky destination for Brits looking for a cheap European getaway – it's come a long way since the 80s and 90s. Today, it's more upmarket. Perhaps not as glitzy and glamorous as some destinations, it is however still chic and also eco-friendly. So if you're looking for things to do this February half term, Lanzarote might be the solution. With just a 4-hour flight from London, it also means you won't waste a lot of your precious holiday time travelling.
There are of course many things to do with the kids in the February half term in the larger family resorts of Puerto del Carmen, Playa Blanca, and Costa Teguise, but if you're looking for something a little bit quieter and more laidback, there are several other accommodation options, ranging from smaller boutique hotels to traditional-style bungalows to luxury yurts.
Lanzarote, like Tenerife, is a sunny winter destination, which more or less guarantees great weather all-year-round. While it does get windy at times, it's usually sunny and warm enough to hit the beach, swim, and even sunbathe.
There are a lot of cool February half term kids activities in Lanzarote, including Aqualava Water Park in Playa Blanca. Home to five waterslides for kids and adults alike, a wave pool, a water castle, and a lazy river, you'll also get the opportunity to sit back and relax on one of the many sun loungers while the kids play. If you do choose to head to the water park for one of your February half term activities, you might want to consider getting your kids a rash vest for extra coverage to prevent irritation from the slides. And if you haven't had enough of water parks, the Rancho Texas Park is another water park with a difference. Half animal park half water park, Rancho Texas Park in Puerto del Carmen is home to water slides, a gold mine, cowboy lasso displays, and a variety of live animal shows, including dolphins, sea lions, birds of prey, and parrots.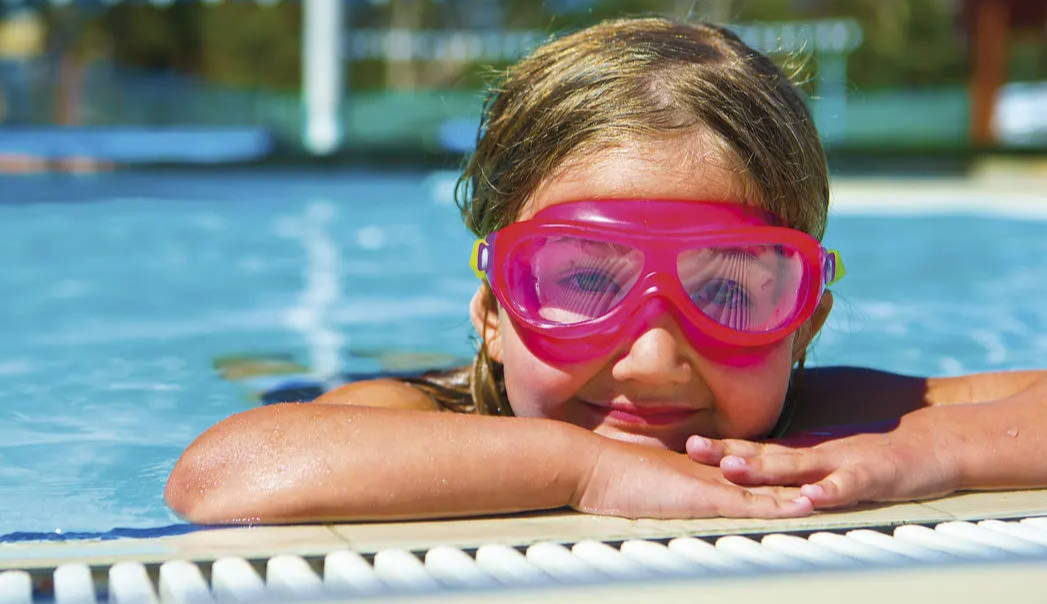 For more February half-term holiday ideas in Lanzarote, the Pirate Museum is always a hit, especially since Lanzarote was once under serious threat from international pirates that circulated the Atlantic Ocean. The Lanzarote Aquarium is also a popular choice. Featuring a plethora of marine species and underwater shark tunnels, this cosy aquarium in Costa Teguise will keep everyone entertained for at least half a day.
---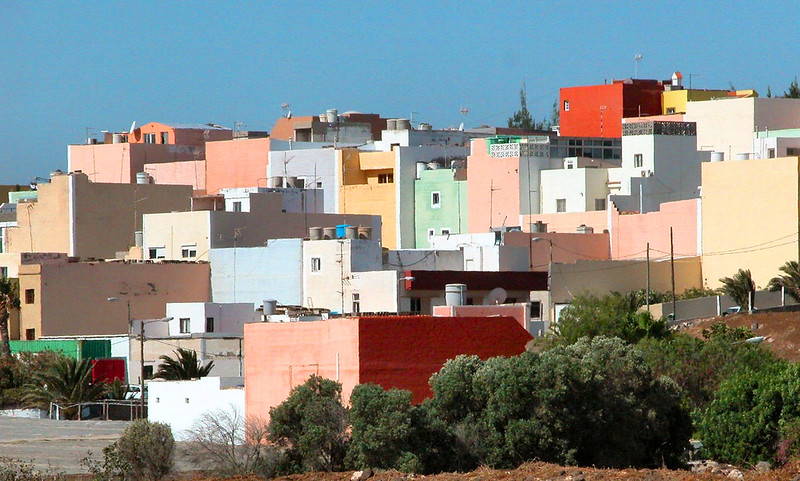 Another sunny February half term destination for families is Gran Canaria. With an average daytime temperature of 18°c and just a 4 hour and 25-minute flight from London, what's not to love about spending the weeklong holiday there?
As the Canaries' third-largest island, which boasts dramatic and varied terrain from the green tree-filled north to the mountainous central region to the vast deserts of the south to the diverse coastline, the kids will certainly love everything about this February getaway.
While it may be a little cooler for locals and certainly not as hot as the summer months, it is far more pleasant than the northern and central parts of Europe. Wintertime in Gran Canaria is less busy and the cooler sea breezes are refreshing.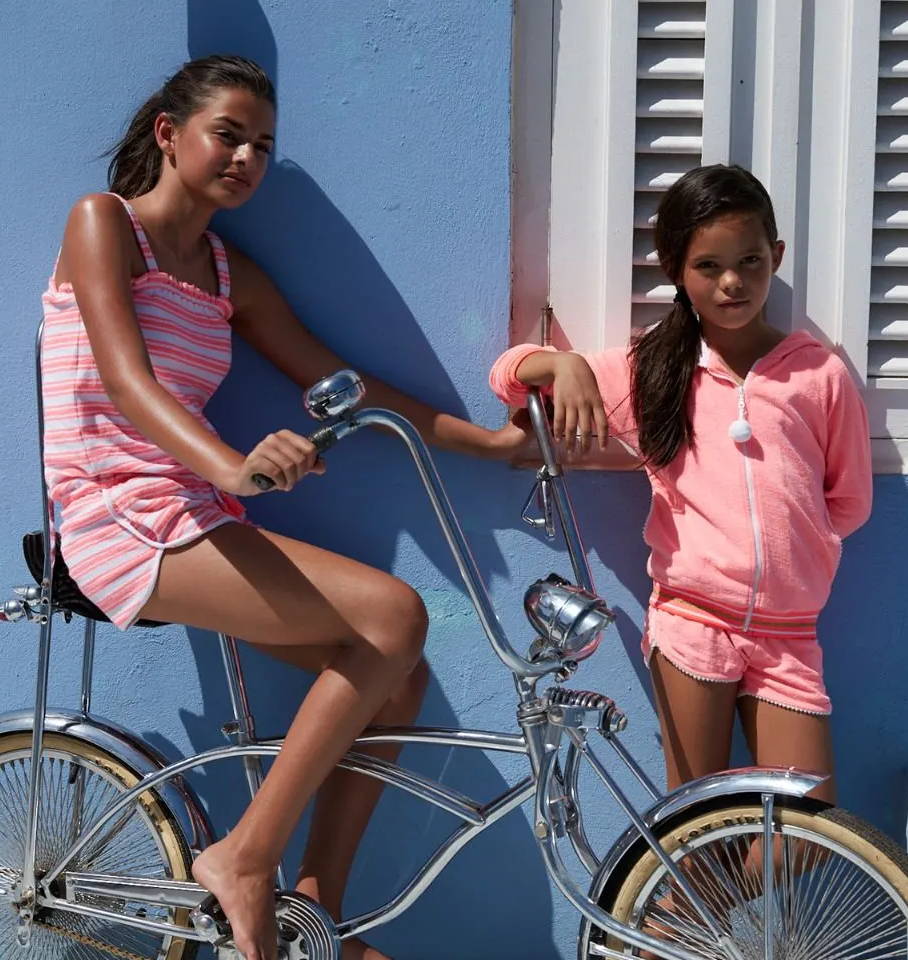 As far as February half-term holiday ideas go, kids will love everything the island has to offer, especially the Angry Birds Activity Park. Here, they'll get the chance to run, jump around and burn off any excess energy they might have on zip-liners and obstacle courses.
Another February half term activity for kids while in Gran Canaria is a visit to the Aqualand Maspalomas Water Park – the island's largest water park. Throw your kids swimwear into your tote and head for some water family fun, which includes exhilarating water slides, exciting rides, and sea lion performances.
Your kids will love Palmitos Park as well, which is a 20-hectare botanical park teeming with exotic animals and birds. You'll be able to get up close and personal with emus, toucans, hornbills, and pelicans to name a few. The enchanting butterfly house will also leave a lasting impression on the entire family.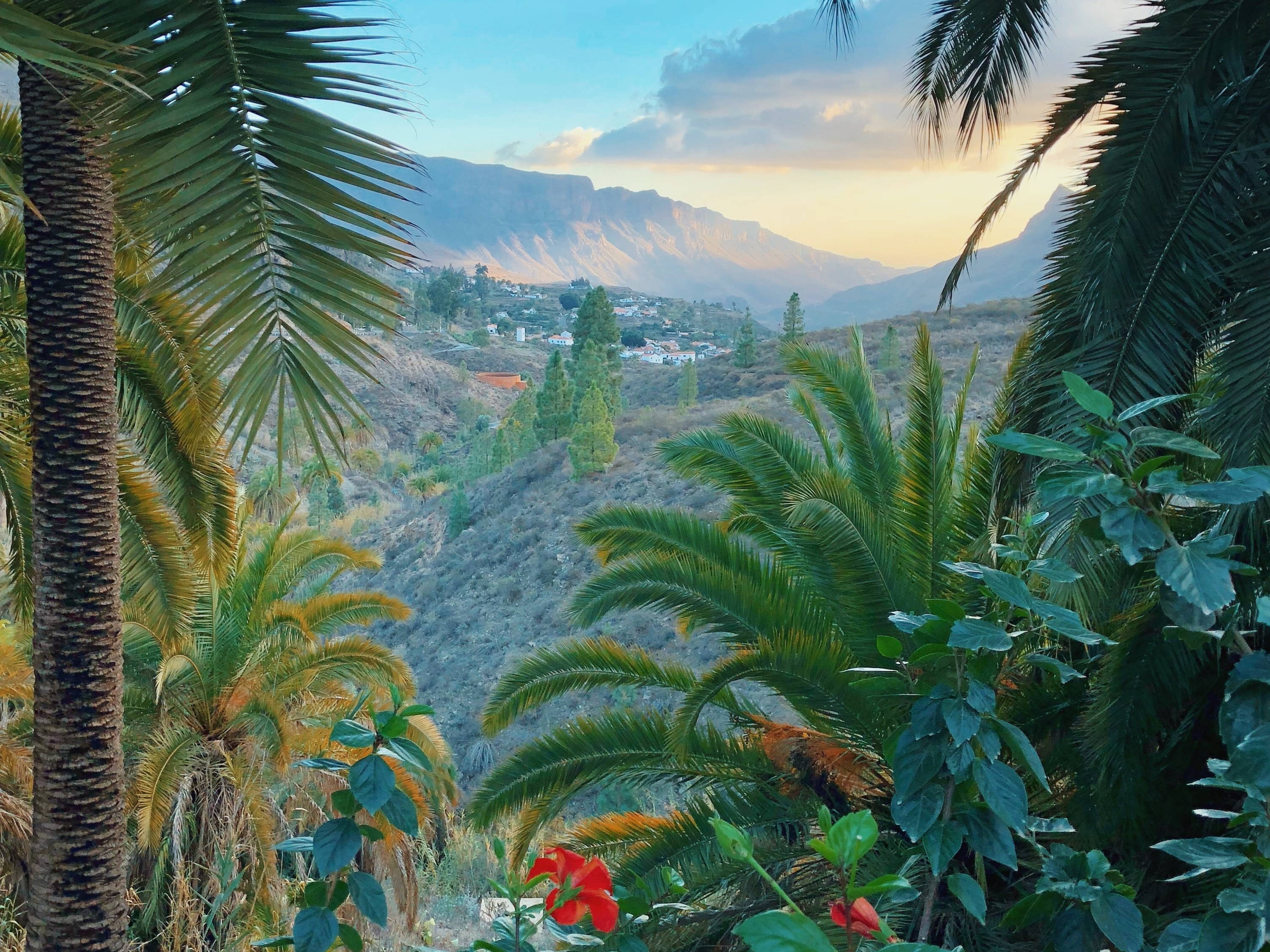 ---
Made up of rugged and dramatic scenery from lush forests to the green rolling valleys, Madeira is a fascinating place rich in history. As well as being a culturally appealing destination, Madeira is a great last-minute holiday if you're looking for things to do this February half term thanks to its numerous blue flag beaches. So what are you waiting for? Get packing those bathing suits and sun hats for a fun-filled week in Portugal.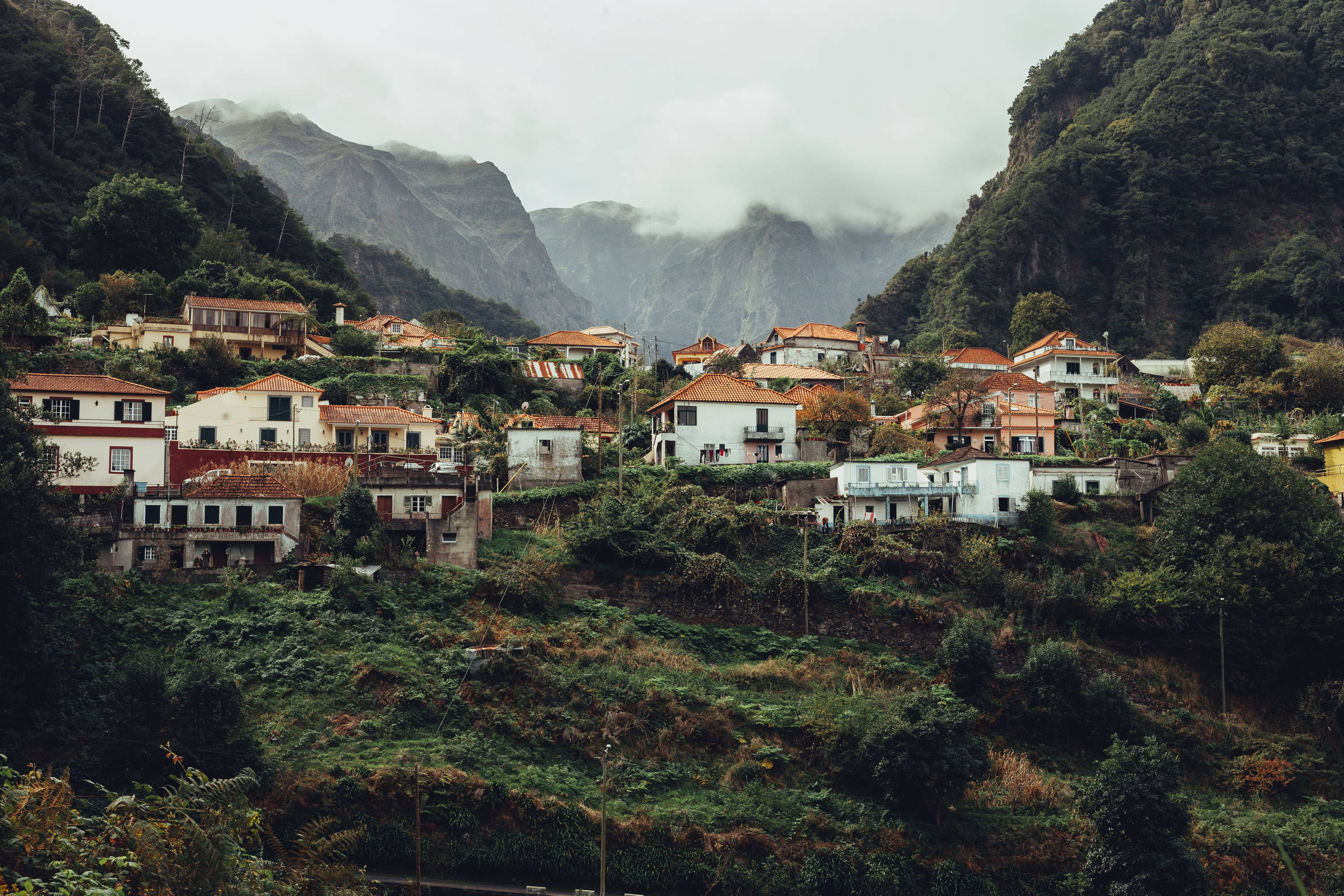 With mild temperatures, the February half-term holiday is a great time to visit, especially since it only takes around 3 hours and 30 minutes to fly from any of London's airports.
In Madeira, there are plenty of things to do with the kids in the February half term, and we guarantee they won't grow bored. There's no doubt that one of the best February half term activity ideas is the Madeira Theme Park. It makes for an amazing family day out, and the young and old alike will love the many attractions and thrilling rides. Zooming across zip wires, rock climbing, taking part in interactive exhibitions, and going on boat rides are just a few of the things that will keep you entertained for the day.
The Porto Moniz natural pools are yet another highlight and another reason to don swimwear. These picturesque natural saltwater pools, made from volcanic rock, are ideal to swim in all year round. Located at the beginning of Porto Moniz Village and conveniently next to the award-winning restaurant Cachalote, the Porto Moniz natural pools are not to be missed.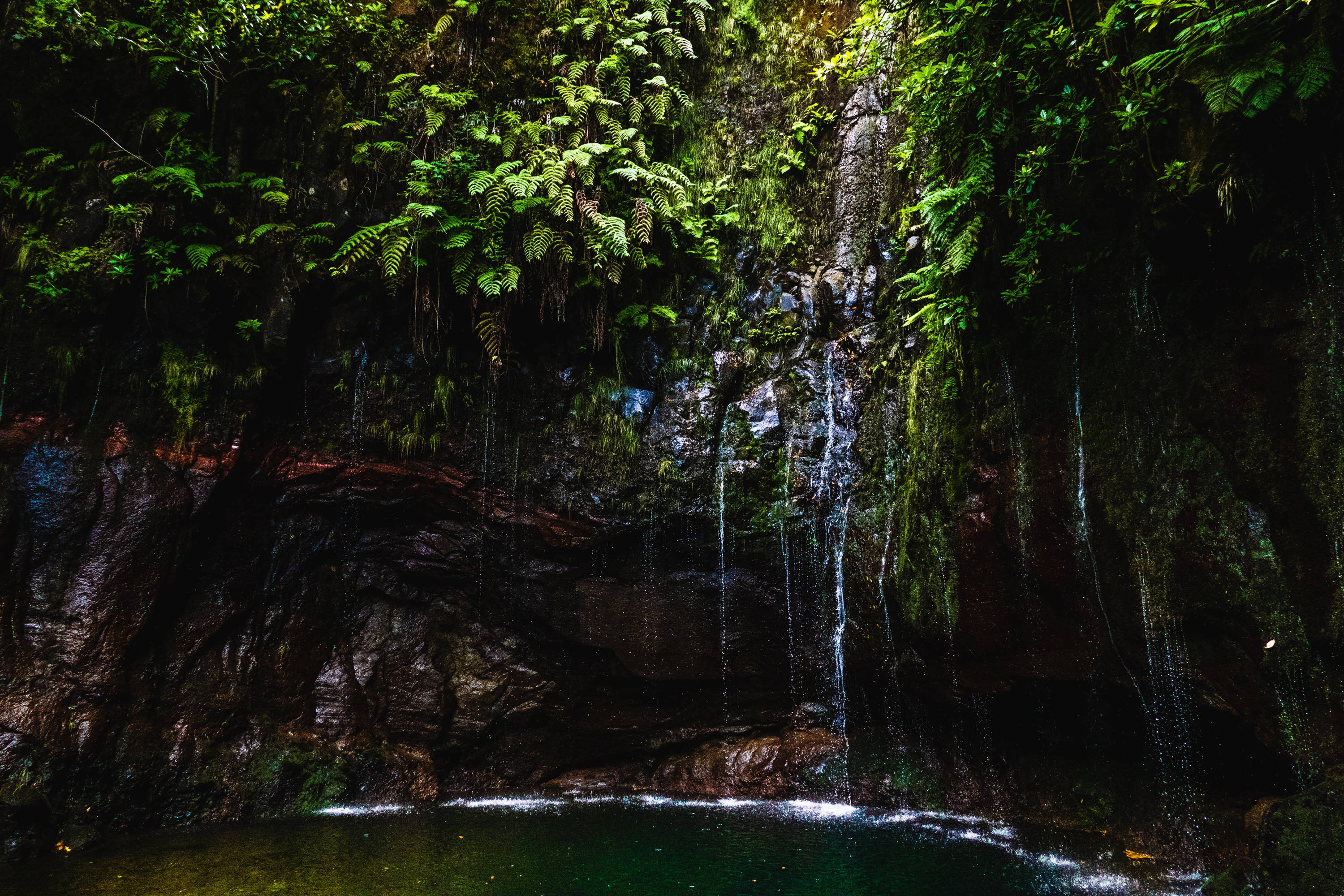 If you've had enough sun for the day or want something a little different, the 3D Art Museum is a unique gallery, where you and the family will be able to become part of the art.
---
A little further afield, but still 100% doable, especially if you get a night flight, St Lucia is one of the most coveted destinations in the Caribbean. So if you've got the means, this is one of the best non-European February half term holiday ideas.
St Lucia's west coast is paradise. Home to some of the best beaches in the world and craggy volcanic terrain, there's a ton of outdoor activities to do. Hiking, walking, climbing, and swimming are on offer all year round. But perhaps what's even better is that February in St Lucia is the dry season and has an average temperature of around 27°c.
One of the best half-term kids' activities in St Lucia would have to be going on the Debarras Turtle Watch. You'll be taken on a bumpy ride along dirt tracks and roads until you reach the remote Grande Anse beach, the rugged site where turtles come to nest. This overnight camping experience will be a once in a lifetime opportunity, so if your children are old enough, this is a must.
Another great family half-term activity in St Lucia is going on a Sea Trek Adventure Diving Tour, which is essentially an undersea walk for anyone over the age of 8. This is one fascinating school holiday activity for kids they'll never forget, as they'll get up close to an impressive variety of sea creatures, some of which they can even touch – this is just one reason why you need to pack a rash vest and appropriate beach shoes.
A visit to St Lucia during the February half term holidays is not a holiday without visiting the island's most exciting waterpark, Splash Island. Not your usual water park, this obstacle-style one is located on the Northwest coast features inflatable islands with some different fun activities and functions, such as swings, slides, climbing walls, monkey bars, and even trampolines.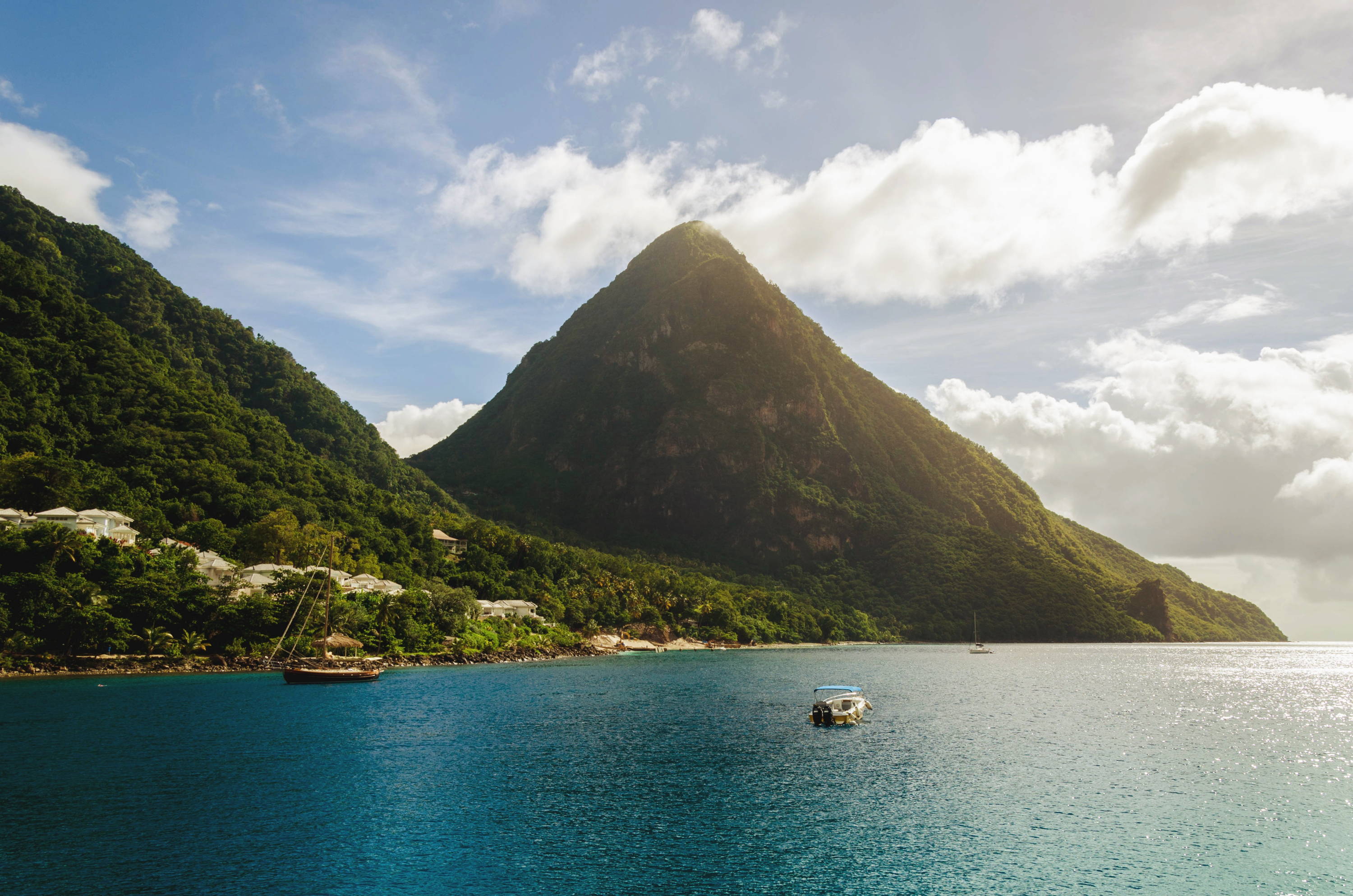 ---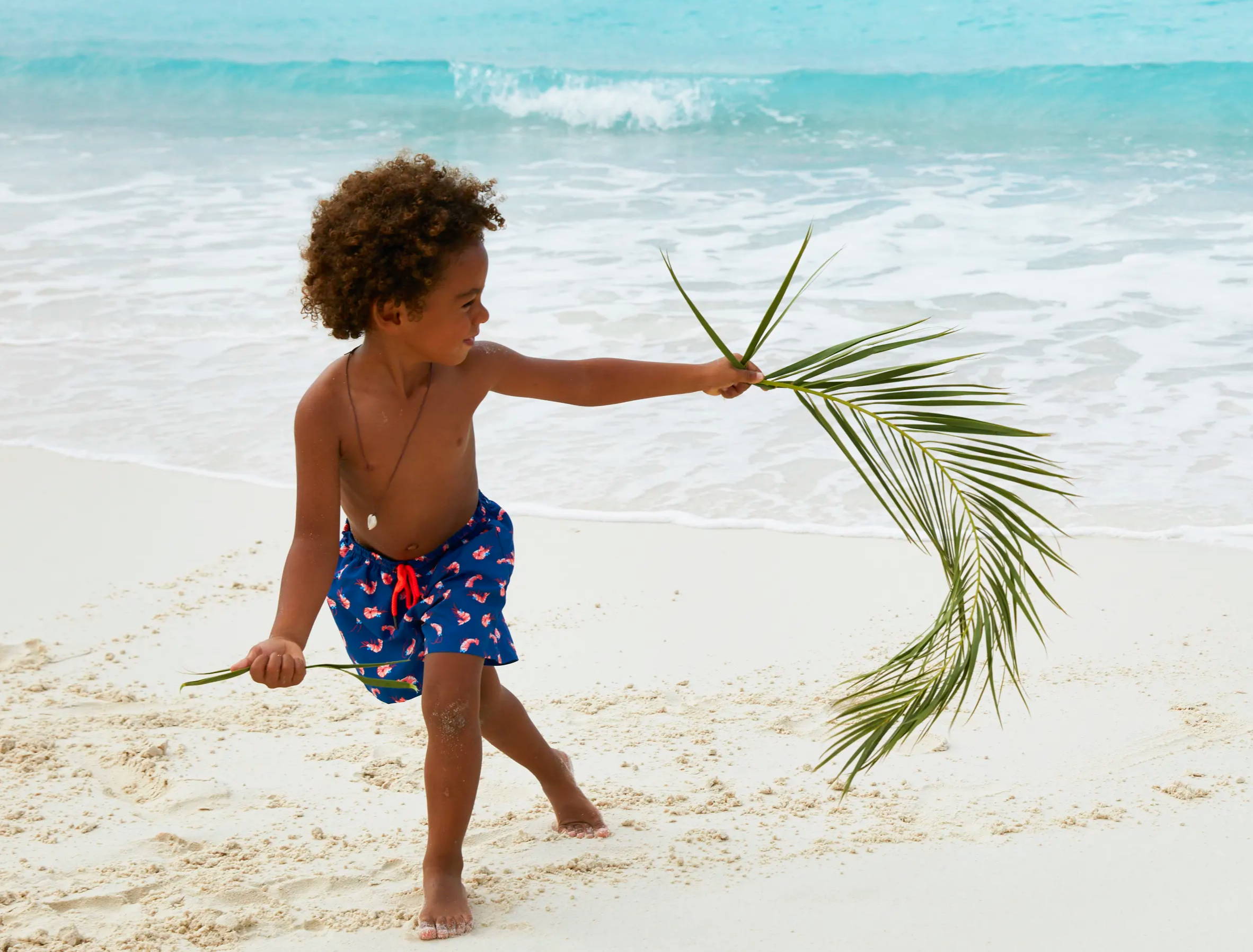 Another holiday idea for the February half term is Cape Verde, a gorgeous archipelago off the coast of Africa. Surrounded by crystal-blue waters, the gorgeous beaches alone are enough to make you want to visit. And with an average temperature of 28°c, packing the sun cream is an absolute must.
Island hopping, swimming, snorkelling, and desert quad bike adventures are just a few things to do with the kids this February half term in Cape Verde. And while exploring rock pools for sea life and building sandcastles in the golden sand may not be your cup of tea, the restaurant scene surely will be. Surprisingly, Cape Verde has some of the best gourmet restaurants in the whole of Africa, and its wide-ranging variety of cafes is mind-blowing.
Older, more daring children will enjoy mountain biking on the islands of Sal and Boavista, but it's the water and nature activities that are even more appealing. Cape Verde has some of the most stunning natural swimming pools in the world, which are coastal sheltered basins of water that are quiet and refreshing. Horseback riding treks through the mountainous region of Santiago is also another popular February half-term holiday idea.
The mysterious Cabo de Santa Maria Shipwreck is also a popular tourist attraction for families visiting Cape Verde. Located on Boavista, your kids will love exploring the derelict ship while snorkelling and playing on the nearby beaches.
February in Cape Verde is also the perfect time for whale spotting, which is truly a magical experience and one of the number one things to do during the February half-term vacation.
---
While there isn't much time left to plan, there are always going to be some fun things to do in the February half term with your kids. The geographic location of the UK alone opens up the world, especially in Europe, West Africa and parts of the Americas. What's more, there are plenty of last-minute deals, meaning that your sunny February half-term holiday may work out cheaper right before departing compared to when you plan and book half a year in advance. But no matter where you go, you and your children will get that much-needed break where you'll be able to completely unwind.
As kids grow fast, you'll likely need to stock up on some of the summer essentials. Visit Sand Dollar UK for some more fun in the sun inspiration.
Happy February half-term holidays from the team at Sand Dollar UK!