---
Health & Wellbeing Tips for 2021
---
Health and wellbeing are two words that have been casually thrown around in the last decade or so. In the past few years, their use has become even more apparent. "Are you looking after your health and wellbeing?", "What do you do for self care?" and "How are you nurturing your mental health?" are just a few questions uttered to one another. People are taking mental health and wellness more seriously, so much so, it's even acceptable to casually exchange experiences with strangers and wear cool hipster slogan t-shirts with the words "Live your best life!"
Mental health and wellbeing have almost done a complete circle. Not so long ago, people would've scoffed at the "new-age hippie talk". Then there was a shift in focus - it became the number one priority, especially when it came to people's mental health and wellbeing at work. Today, our approach is still casual and and sometimes scarily nonchalant - the words "health" and "wellbeing" have become so ingrained in our everyday vernacular that sometimes it's questionable whether they carry the same meaning or not.
But in light of everything that has happened globally over the last twelve months, health and wellbeing should be at the forefront - we should genuinely want to live our best life and wish the same for others too.
2020 - The Year We'd Rather Forget
2020 - where do we start?
Usually, when we begin a new decade or a new year, our hopes and aspirations to find ways how to live our best life are prominent. We dream big, perhaps bigger than we normally would.
2020, however, had other plans for us. Not soon after entering the new year, we found ourselves living in a chaotic world where an unknown disease was rampant. No one had answers, not even the world's most esteemed scientists, which left us feeling even more uncertain and anxious. None of us, apart from perhaps some late dystopian novelists, would have ever imagined this happening, not in our lifetime anyhow, not ever.
With the risk of sounding cliched, these are indeed "unprecedented times". An epidemic soon turned into a full-blown pandemic, and life around the world was topsy-turvy. Suddenly, we found ourselves having to adapt. Simple things that we'd always taken for granted, such as our daily routines and lifestyles, changed - we had to modify the way we went about things; we had no choice if we were going to live safely and get through the greatest health crisis of the 21st century.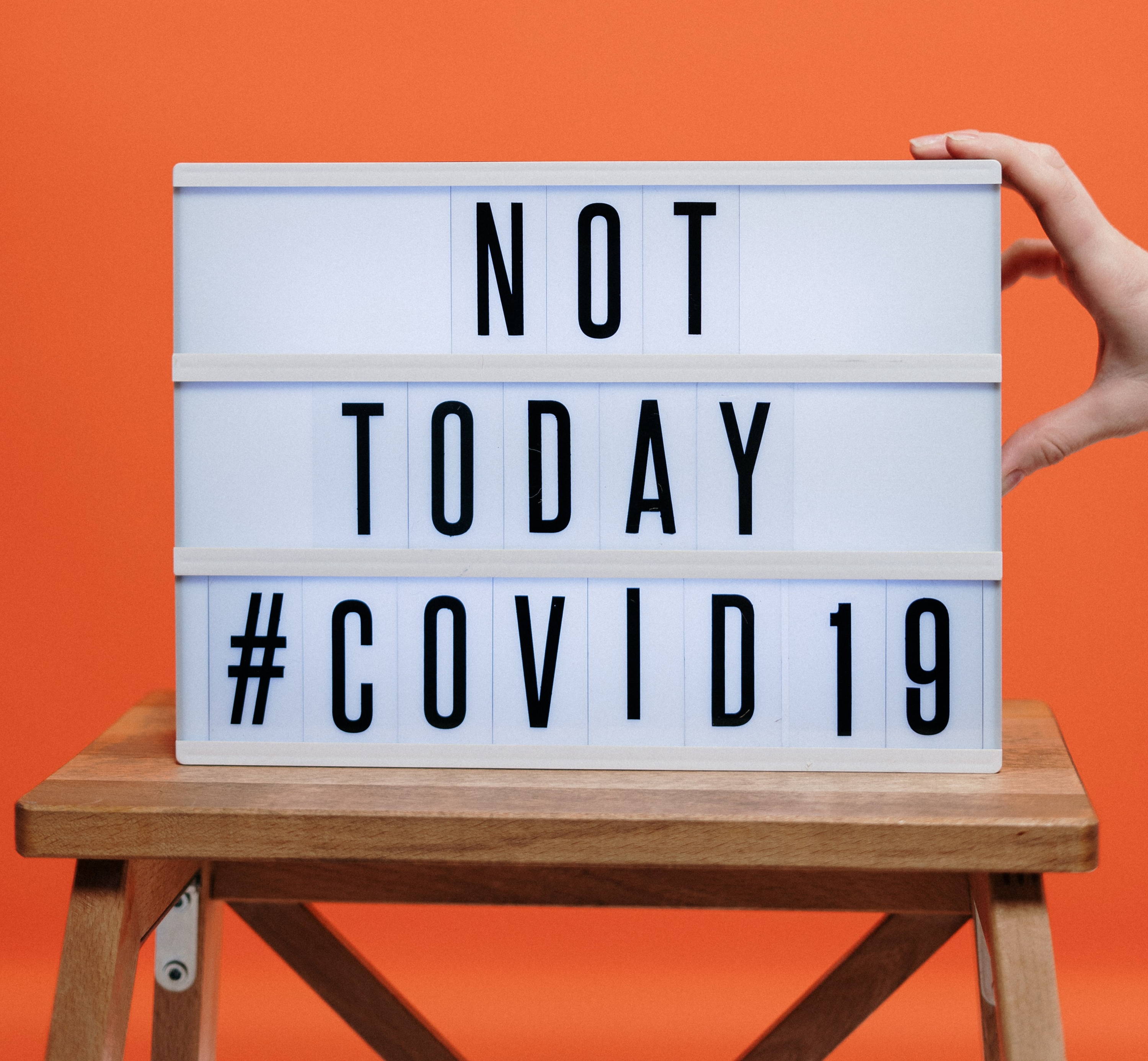 The change was inevitable. Some aspects of it weren't well-received, such as the mile-long queues across the car park just to get into ASDA.
However, there were positive changes as well. People began to read again - how many of your friends did you see on Instagram posting a new book they'd read that week with the hackneyed phrase "live your best life"? How many people do you know that became prolific social media sharers when it came to spreading wellbeing tips? You probably know people who bought into the baking bread trend - all of a sudden sourdough starter kits were flying off virtual shelves from online retailers and supermarkets had run out of yeast and flour. And let's not forget those people who threw themselves into fitness.
Perhaps you did one (or all) of the above and more, and that's great because it's these things that got us through banal times and several lockdowns.
2020, will be forever remembered as the year from hell, but at the same time, it will also be remembered as the time we began to prioritise health and wellbeing properly instead of doing it to just stay "on-trend".
But we also paid heed to wellbeing tips, so, in this sense, 2020 will also be remembered as the year when we learnt the importance of maintaining good health.
Health & Wellbeing Starts With Being Active
In the first lockdown, Instagram and Snapchat were awash with people showing off their physical prowess. Gyms closed - no problem - home workouts soon followed.
But, wellbeing doesn't necessarily mean following a gruelling exercise regime of burpees, chest presses, push-ups, and the like. It could be as simple as doing some light physical activity.
Going for a socially distanced walk (that includes a compulsory takeaway coffee on the way, of course) with a friend is a simple way you can improve your health and wellbeing. It can be something as small as taking your dog on its daily walk in the park. It might involve heading into the Yorkshire Dales for a good ol' hike.
Whether you like going for a stroll in the woods on a crisp winter's day or hitting up the gym, looking good while you're being active makes you feel even better. Which is why we advocate investing in new outwear and gym gear, because, at the end of the day, we won't have any need to purchase those sparkly sequined numbers we usually buy for the silly season.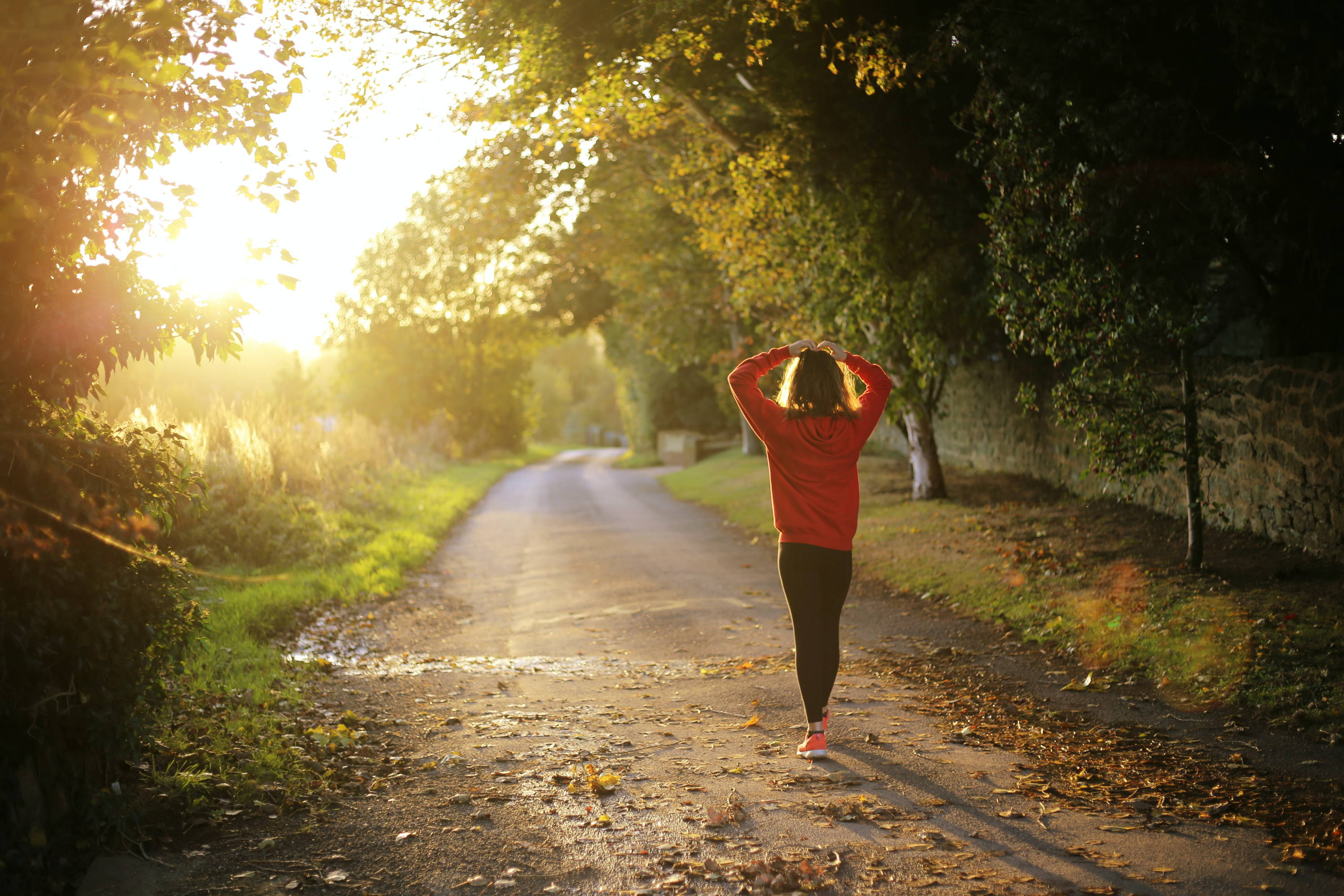 To start 2021 off right and live your best life in terms of health and wellness, why not get a new gym set from our Sand Dollar Free People collection?
Bring good karma this 2021 with the aptly named Good Karma tie-dye leggings from Free People. With a thick, high waist, these on-trend gym leggings from Free People are supportive and flattering. The leggings have a decent stretch, but that's not the best bit - they come in luxe tie-dye patterns. To coordinate your stylish ladies' workout leggings from Free People, pair them with a matching cropped tie-dye sports bra. And as winter is well and truly here, make sure you layer up to stay warm with one of our Hit the Slopes jackets in cardinal red.
If you like to keep your activewear simple, Free People's Your A Peach Leggings in navy with white piping are classic and flattering (they don't contain the word 'peach' for no reason). Pair with a Light Synergy Crop Top in white and our favourite snuggly borg Hit the Slopes jacket in black.
You also need a decent-sized stylish gym bag to keep your chic activewear in. We love this SD large woven tote because who really wants a gym bag that looks like an actual gym bag?
As well as remaining active, the food you eat is just as important. Like they say, "a healthy body, healthy mind".
Food plays a big role in your health and wellbeing. Remember the quote from Hippocrates? "Let food be thy medicine and medicine be thy food." Even back in Ancient Greece, people knew diet is crucial to live your best life.
Being overweight or eating an unhealthy diet is a leading cause for disease around the world. The consequences can be grave, especially these days, as diet-related problems like obesity, heart disease and diabetes have been found to sometimes cause Covid-19 complications.
Good nutrition is paramount for your health, especially now when your immune system may be required to put up a good fight. Fresh ingredients are essential and if you've been one of those people who have stockpiled cans and pre-packaged long-life foods, you're probably doing yourself more harm than good as processed foods contain a host of unhealthy chemicals and sugars.
It's about getting back to basics and eating a nourishing, balanced diet. Having a healthy approach to food will support your mental health as the pandemic continues to impact our everyday lives.
In more challenging times, it's tempting to indulge in foods that aren't healthy, however, if we want to look after our health and wellbeing, it's essential to follow a few simple healthy eating guidelines.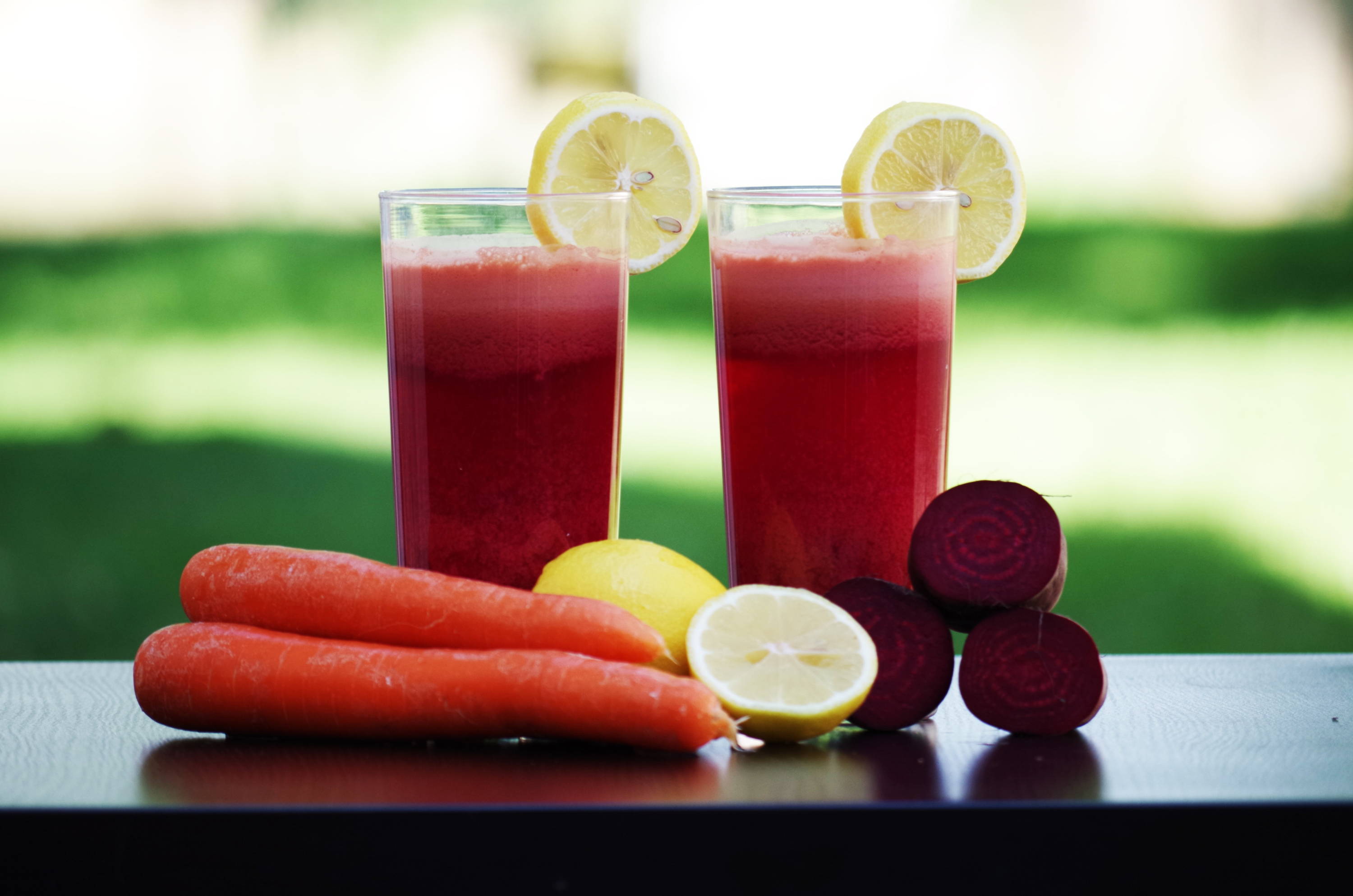 Now it's more important to consume as much fresh produce as possible. Vegetables, legumes and fruits all play crucial parts in our diet. Wholegrain cereals also provide your body with the necessary fibre and energy. It's also important to include a range of lean meats, poultry and fish in your diet, and if you're a vegetarian or vegan, ensure you incorporate healthy alternatives.
It may also be tempting to up your alcohol and caffeine intake during these challenging times, however, doing this will only make you more susceptible to health problems, not to mention, the damaging effect alcohol can have on your mental health and wellbeing.
Cooking at Home
One of the keys to remaining healthy these days and focusing on your health and wellbeing is to cook at home; this way you'll have complete control over what you add and omit from a recipe. Use this time as an opportunity to cook more. Previously, people simply didn't have enough time to cook - everyday life continued to get in the way, which meant a lot of takeaways and quick convenience foods. However, today, with more people working from home and people going out less, it's possible to live your best life through food. There are plenty of online healthy recipe sites with accessible ingredients.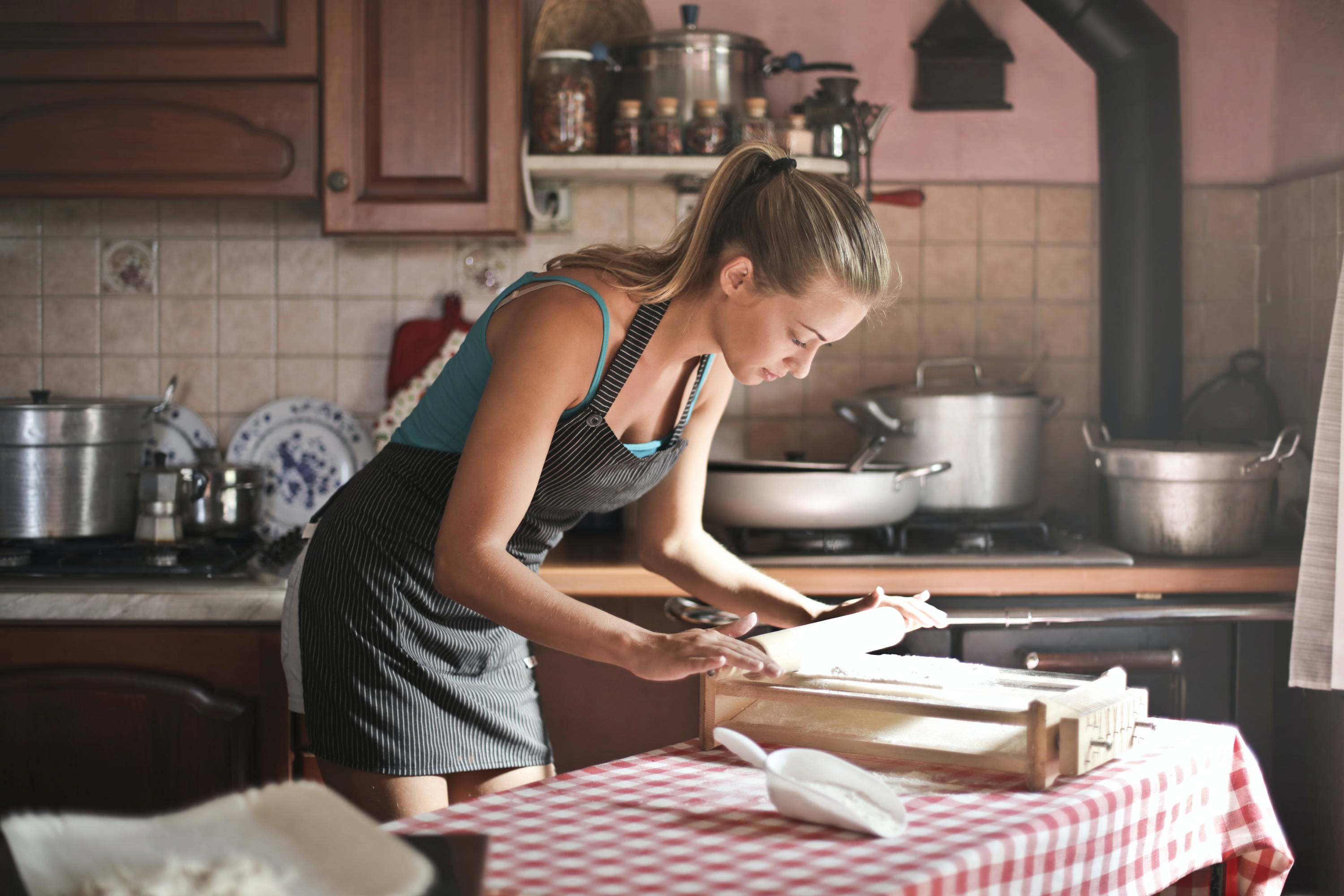 The BBC Good Food Guide remains a favourite. With a plethora of cheap and healthy recipes that are continually updated, you'll become a budding chef in no time. The great thing about the BBC Good Food Guide is when it comes to healthy living is that the ingredients are accessible to all, so there's no need to panic that you don't have X, Y and Z in your pantry.
The NHS has partnered up with chefs to create a range of Change4Life recipes - when the National Health Service is involved in the food selection and recipe development, you know that you're in good hands when it comes to reliable healthy recipes. And if you've got kids who are fussy eaters, there are also several veg-packed recipes that mask their "healthy" status to encourage the entire family to eat healthily. From Beefed Up Sarnies to Cheats' Pizza Calzone to Good Old Fish and Chips, there's a Change4Life recipe for everyone.
When it comes to living your best life and eating well for health and wellness, Jamie Oliver, AKA the 'Naked Chef', is a well-known figure. Long before Covid-19 even became a thing, Jamie Oliver campaigned for healthy eating, especially in schools. His website has a range of flavoursome healthy recipes that are packed with crunch and punch, and the good news is you don't have to be a chef to make them.
We do understand that healthy home cooking can be difficult at times, so this isn't always feasible. There are a few healthy meal delivery services available that offer nutritious meals with controlled portion sizes and accurate macro measurements.
Tastily is a standout healthy meal service that prioritises health and wellness and encourages you to live your best life. From Beef Brisket Massaman Curry to vegan Shepherd's pie, there are several delicious options. With all meals containing 400-500 calories only, it's easy to control your food take while getting all the nutrients you need.
With Fresh Fitness Food (FFF), the name says it all. Whatever your fitness and health goal is, FFF has you covered with every meal, including snacks. From fat loss packages to plant-based menus, FFF has thought of every diet need. Combine your FFF meals with an exercise training programme and reap the benefits. There are even additional services that will ensure your food choices match your workout.
When it comes to taste and health, Chefly meals remain on top when it comes to quality. Containing a good balance of macros, including enough protein, each meal has between 400-600 calories, making it easier for you to follow a healthy, balanced diet.
It's the same old story - we don't rest enough and we certainly don't sleep enough.
8 hours of sleep is the standard number that's suggested in whatever wellbeing tips you read, however, it depends on the individual - everyone's personal sleep need is different.
6, 7, 8, 9 hours...whatever your personal sleep need is, to live your best life, you need to make sure that it's quality sleep you're getting. Creating the ideal sleeping environment is imperative when it comes to getting the best sleep, which is essential for your health and wellbeing.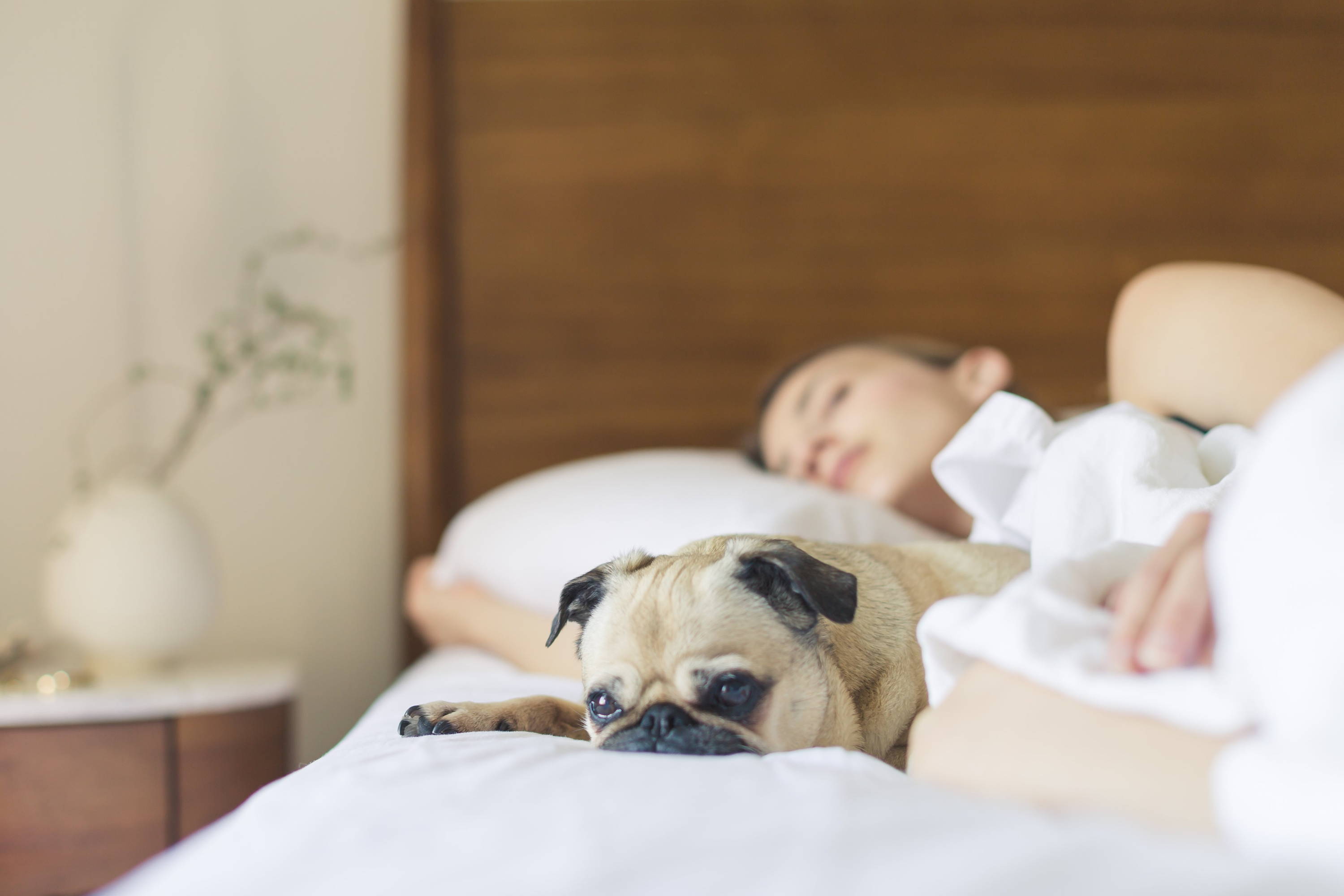 When the room's too hot or cold, it's going to be a challenge to get some quality sleep; you'll just become restless. It will be especially difficult to get REM (rapid eye movement) sleep. In the ideal bedroom, the temperature should be 16-18 ℃. In the cooler and hotter months, you can also improve your health and wellbeing with better sleep by ensuring you have seasonal bedding. And as it gets warmer, regulate the air temperature and circulation by opening windows and closing curtains to keep out the sunlight and warmth. For super hot days, you could try placing a tray of ice and a small amount of water in front of an electric fan, which will help keep the room at a decent temperature. And for those of you who have long hair, tie it back with a soft hairband to keep yourself cool.
Lighting is just as important. Light and dark act as strong signals that tell your body when it's time to get up or go to sleep. Interestingly, when we sleep in the dark, our bodies release melatonin, which is the hormone responsible for regulating your body's circadian rhythm, which in turn helps the body to relax more.
Noise can also affect your sleep quality and health and wellbeing. Any noise can disrupt sleep. You may not be able to control external noise, but you could reduce its effects by wearing earplugs. And here's a lifestyle tip you may not have known - add some super soft rugs to your bedroom to help absorb the sound.
Messy bedrooms also negatively affect your health and wellbeing (see your mum was right). Clutter increases anxiety, which then will negatively affect your sleep and the vicious circle continues.
Believe it or not, what you sleep in also affects your wellbeing. Ill-fitting pyjamas or low-quality, non-breathable fabrics all contribute to poor sleep. Our range of beautiful pyjamas from the Sand Dollar Print fresh collection has been specially designed to aid your sleep. Made from 100% cotton, your Sand Dollar print sleepwear will help regulate your body temperature. Whether you like sleeping in long pants or shorts, we have some fantastic styles that are trendy, comfortable and healthy. And to have an even more stylish sleep, why not add a matching night robe as well?
Mental Health And Wellbeing  

Mental health and wellbeing should be a priority at all times, but with so many things happening in the world right now, it's easy to forget about this. But it's also important to note that when you compromise your mental health, you're compromising the rest of your body.
One of the best ways to lower your stress, other than exercising, is to do slow breathing exercises. When you breathe slowly for better mental health and wellbeing, you're sending a message to your brain for your body to relax. Breathe slowly through your nose and then focus on slowly breathing out.
Another way that you can improve your mental health is to maintain relationships with people close to you. Keeping contact with and talking to those you can trust can help immensely, as they say, "A problem shared is a problem halved."
If you want to live your best life and maintain optimal health and wellbeing during these times, it's also necessary to be kind. Be kind to you, but also be kind to others. Stop putting pressure on yourself (and those around you) - some days are going to be more productive than others, and that's OK.
Finally, to help maintain a positive mindset and mental health, cut your "news time". It's so easy to get obsessed with updates and what's going on, but you've also got to realise that this could be affecting your mental wellbeing and making you more distressed without even realising it. Instead of the indirect self-torture, get outside for some fresh air, light exercise, and don't forget to breathe.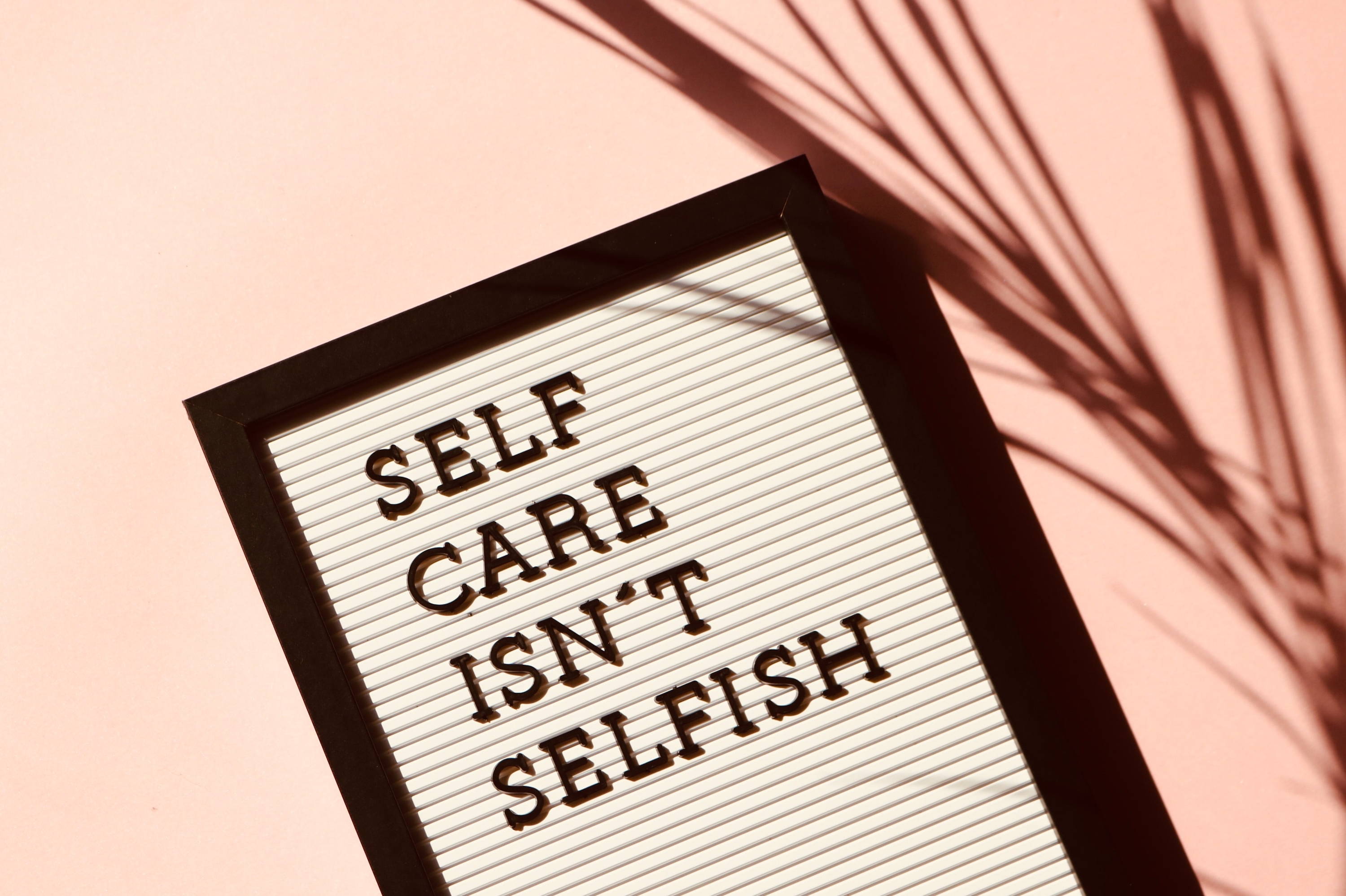 It's time we stop just talking about self-care and start looking after our health and wellbeing. If 2020 has taught us anything, it's that we need to look after our mental health and wellbeing so we can truly live our best life.
Wishing you a safe and happy New Year filled with good health and wellbeing.