Camilla Clothing Advocates A Positive Body Image
With Their Latest Designs
---
Loving yourself and accepting who you are, including your body, is the greatest revolution, and for this reason alone, you should never let your mind bully your body. Unfortunately, this is not the case for many people, especially women. According to a recent survey reported in CBS News, a whopping 97% of women are unhappy with the way they look - in other words, they have a negative body image. Often confused with self-esteem, your body image is how you feel and think about your body whereas self-esteem is how you feel and think about your entire self, therefore, it could be said that body image is part of the puzzle that constitutes self-esteem. But why do only 3% of the world's female population have a positive body image?
---
Here's the thing - you can weigh exactly the same as your best friend or colleague at work but have a different body shape. While many women will, at some point in their life, try to change their body shape in a bid to improve themselves and to get that positive body image they desire, it can't be done like they think it can, because at the end of the day, it's your genes that determine this, along with how tall you are and your bone and muscle structure.
Today, more than ever, there are so many things that can affect the way you see yourself, and sadly, having a positive body image is quite rare. We live in an age of comparison and social media can be devastating to a healthy body image. We live in a society that's obsessed with women's bodies and how they look. Everywhere you turn, there's evidence of dehumanised women, usually under dressed. But despite battles to show more diversity - we see that same woman everywhere - she's leggy, she's tall, she's got a tiny waist...you get the picture. All of this has done us no favours when it comes to fostering a positive body image, and it's a dangerous message to be sending out!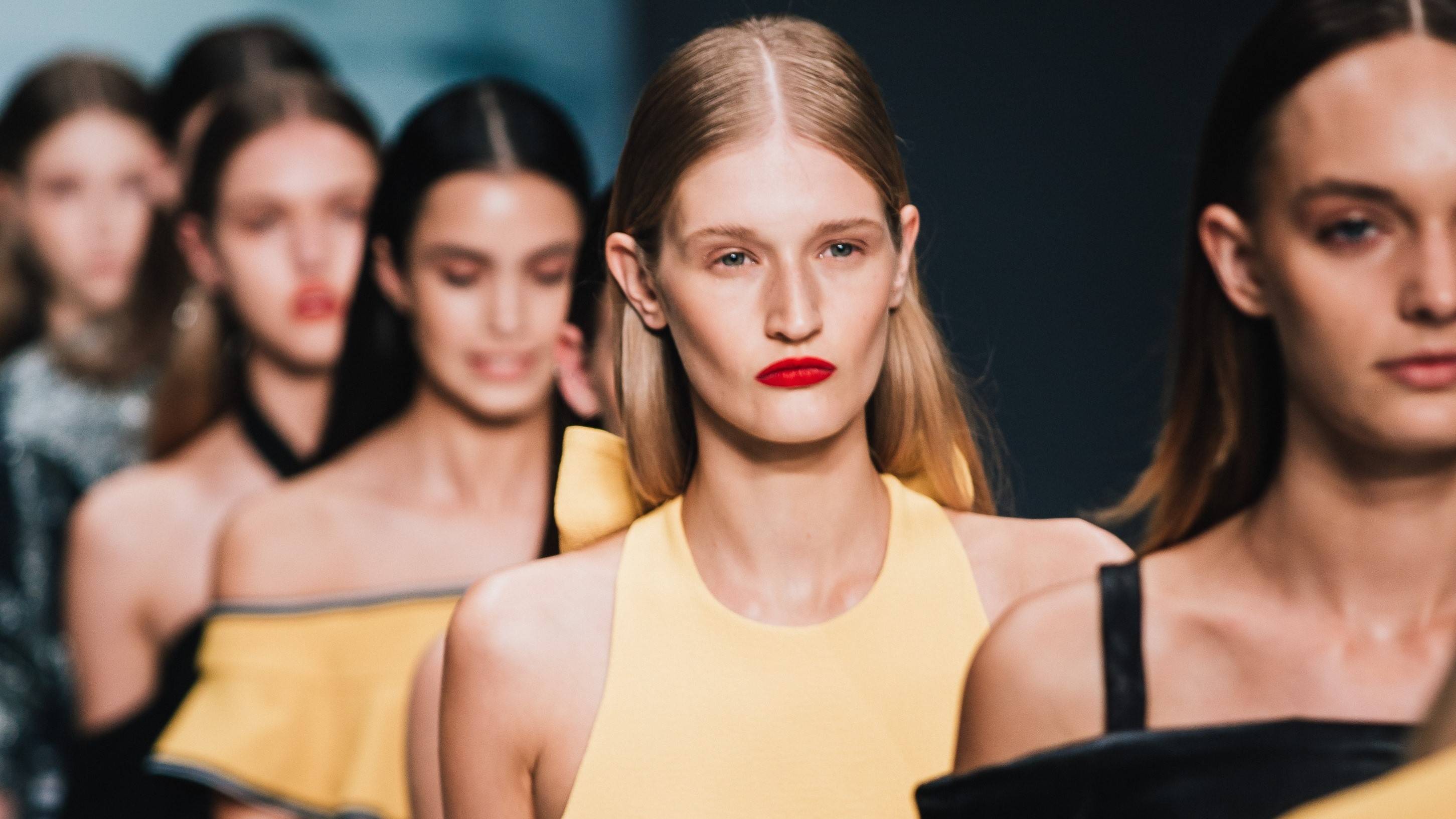 ---
Thankfully, there's a new movement that's sweeping the Internet - it's the body acceptance movement, more specifically the body positivity movement. This body positivity movement celebrates the individual woman, and more importantly, it acknowledges that every single person is different. Its aim is simple - it encourages women to accept who they are and have a positive body image.
Another issue in recent years has been women's clothes sizes in shops. Just a short time ago, it was almost impossible to find a piece of women's clothing in a High Street store over size 14. This of course discouraged women and also fueled the fires with regards to fostering more body negativity. There have even been several High Street women's clothing stores that have come under fire, selling clothes at inconsistent sizes, forcing women and girls alike to go up a dress size or two, and while the number on the label doesn't matter, this doesn't help those women that already lack body confidence and do not have a healthy or positive body image.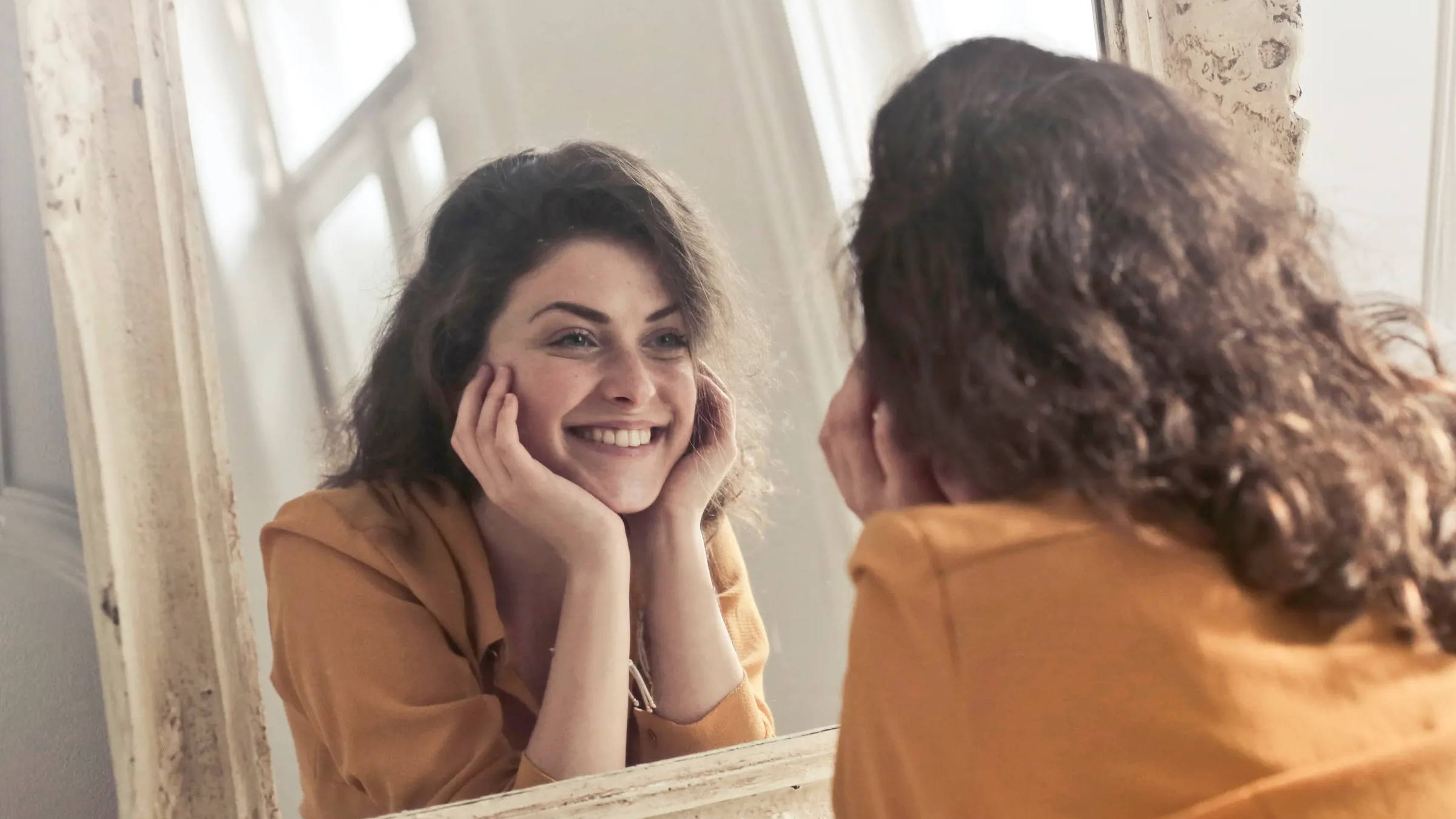 Thankfully, there are more independent brands that are now focusing on all women, offering a range of clothes, styles and sizes that flatter every figure.
It's these designer labels that have helped the body acceptance and body positivity movements grow, giving women around the world newfound body confidence and the belief that indeed they too can wear beautiful clothes that they will feel comfortable and happy wearing.
---
Camilla Clothing, for every body
One designer brand that was founded on the notion of body confidence and improving a woman's positive self image is one of Australia's principal bohemian luxury labels. Known for its bespoke designer pieces from kaftans to dresses to swimwear, Camilla is a designer brand that aims to flatter every woman and shape.
Camilla Franks, the face behind the Camilla clothing label is all about women having a positive body image. She was famously quoted as saying:
My vision is to awaken the adventurous spirit that resides within all of us because we believe that everyone has the right to experience freedom and feel joy. We embrace all walks of life, as we believe it is everyone's right to feel beautiful no matter their age, shape or race.
- Camilla Franks
Frank's words sing true in her designs, which is why her Camilla clothing label has catapulted to fame in the fashion world and the body positivity movement.
Founded 15 years ago, Camilla clothing, which caters to all women, is vibrant and fun with clear bohemian vibes. From her famous Camilla kaftans to the pretty, feminine Camilla dresses, Camilla Franks is determined to design and create clothes that flatter every shape.
Inspired by the beach and its surroundings, Camilla clothes exude creativity and luxury and encompass the designer's love of travel off the beaten path.
As well as being designed for all women, each piece of Camilla clothing is hand-cut and showcases precision and creativity. Over the years, the Camilla clothing label has grown beyond belief. With twenty boutiques in Australia alone, there are also two stores in the US. Camilla clothes can also be found in a number of independent luxury boutiques and online stores, including Sand Dollar UK & Sand Dollar Dubai. We love how Camilla Franks is trying to foster better positive body images amongst women, which is why we're super proud to stock the Camilla brand.
---
Camilla Kaftans, Dresses & Swimwear For Your Shape
Here are some of our favourite Camilla clothing pieces that we believe live up to the brand's values and aims – to make every woman look great and feel confident in her body.
---
Camilla Swimwear Round Neck One Piece

Finding the right designer swimsuit for your body can be challenging, especially when you're a full-figured woman. In keeping true with her ethos, Camilla swimwear comes in a variety of haute designs for women of all shapes and sizes. This Camilla Round Neck One Piece looks fantastic on curvier women. An ornate chest design on a black nylon/elastane blend features great shape retention and will have you flaunting all your curvacious glory!
---
---
Camilla Kaftan Geisha Gateways
With its relaxed fit and flattering bejewelled crystal v-neckline, the Camilla Kaftan Geisha Gateways is reminiscent of Frank's travels to Japan and cherry blossom dreams. Dreamy and free-flowing, this Camilla kaftan will flatter all shapes. Wear it to a beach party or an island escape or simply layer it over jeans for a more casual look. Almost every woman can pull off a kaftan and look good in it, and the Camilla kaftans are no exception.
---
Camilla Dress Painted Land

Having a positive body image should not just be a New Year's resolution for one year; this is something you should aim to adopt forever, and this Camilla dress will help you feel more confident in your skin and enter a realm of truth. The Camilla Dress "Painted Land" again takes inspiration from Japan's magical beauty. Made from hand-painted silk, this Camilla Dress is an off the shoulder cut and is peppered with exotic floral designs and traditional rickshaw motifs. The crystal-embellished front and shirred neckline flatters, allowing you to show off your feminine grace and beauty. Wear it to an evening event paired with cute heels or dress it down with a pair of tights and ankle boots for a day of sightseeing and shopping.
---
---
Camilla Sweet Escape Pants With Side Slit
One of the things we love about the Camilla Sweet Escape Pants is that, although patterned, they suit all body types and heights, thus creating a sense of body confidence amongst those that wear them. You'll be able to curate a plethora of versatile looks that could take you from daytime brunches with the girls to an understated glam evening do. The elasticated back waist and high split side seams are two features that make this piece of Camilla clothing a dream to wear no matter what your size is.
---
Camilla High Waisted Trousers

Is a skirt or a pair of trousers? You'd be forgiven if you thought the former, as the wide breezy design of these Camilla High Waisted Trousers blend into one, creating a seamless look. Made from 100% silk that features printed flowers and mystical fish motifs, these Camilla pants are heavenly and super comfortable to wear whether they're dressed down with a plain tee and sandals for an everyday look or dressed up with heels and a crop top.
---
---
Camilla Round Neck Kaftan

For a relaxed comfortable fit, you can wear the Camilla Round Neck Kaftan Beach Shack loose fitting, or for a more refined look, pull it in at the waist with a statement belt to create an enviable silhouette. Made from 100% pure printed silk that conjures up images of secluded coastlines, this cute Camilla kaftan dress comes in one size and can be modified with accessories to suit and flatter different body shapes.
---
Soft and sumptuous, this 100% silk Camilla Animal Print Drop Shoulder Top oozes bohemian appeal. Animal print is huge right now, and if you haven't already bought into the trend, add wearing animal prints to your list of 2020 New Year's resolutions. The relaxed silhouette flatters all shapes and sizes and can be easily teamed with a pair of jeans or a faux leather skirt and of course some statement jewellery.
---
---
Progressing The Body Positivity Movement

It's brands like Camilla clothing that are helping people to change their views of beauty. And with the emergence of more clothing labels like Camilla, more and more women are coming out en masse, fighting for acceptance.
At Sand Dollar UK, we love seeing women of all shapes and sizes empower other women and advocate having a positive body image, and we can't wait to see what happens next with the positive body image movement.
To see our full range of Camilla clothing that's made for every woman who appreciates style and luxury, visit our online store today!