---
Discover Why Luxury Swimwear Will Always Be a Better Choice
---
While surfing the net in search of a new bikini, you'll come across a wide range of swimsuits with various price points. They start from the unfathomable, seemingly "bargain" pieces and go to the extreme opposite of expensive luxury swimwear. You can usually get away with buying cheaper t-shirts and whatnot, but swimwear is different. Not all swimsuits are created equal.
For many women, shopping for a new swimsuit (or should we say swimsuits?) is part of their summer ritual. They flick through swimsuits and pluck out a throng of playful costumes, only to find themselves returning them to the rack once they've discovered the attached price tags. They mutter under their breaths and wonder - how can such a small piece of fabric cost so much?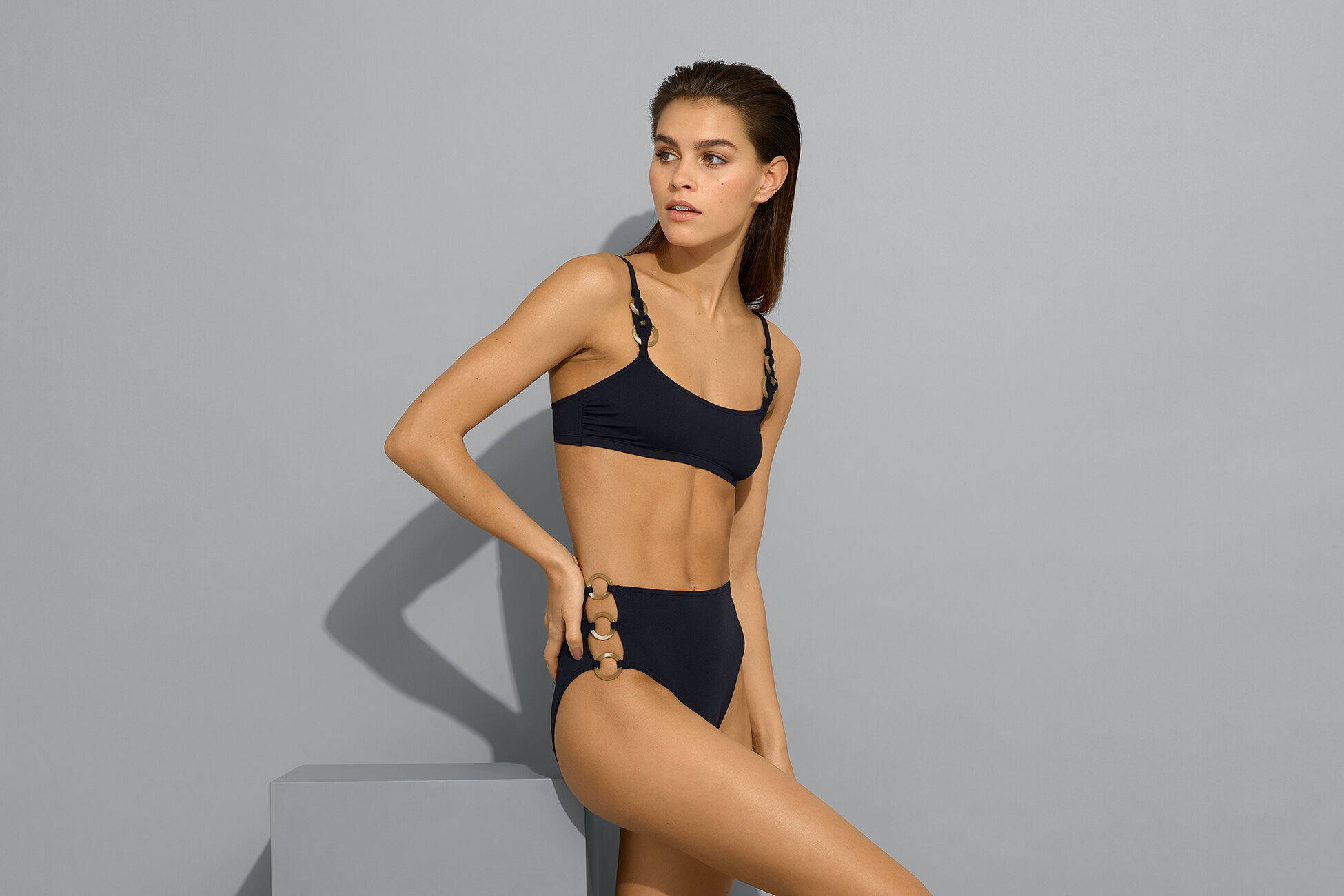 Designer swimwear sounds intimidating. The word "designer" alone conjures up images of frivolous spending and hefty sums. But when it comes to quality, you get what you pay for.
But what makes a high-quality swimsuit high quality? Why should you go "designer" as opposed to "imitation"? Read on to discover why luxury swimwear, regardless of the cost, will always be better. You'll soon learn why your swimsuit loses its shape so quickly, and that luxury designer swimwear you've been coveting for years suddenly makes sense.
Luxury Swimwear vs Cheap Imitation Swimwear

Sometimes the difference in price between a £10 swimsuit and £150 women's luxury swimwear brand comes down to the swimsuit's fabric.
When it comes to a high-quality swimsuit, the fabric needs to be of high quality. Everything, from the main swimsuit fabric to whether the swimming costume has a lining or not, can dramatically change the price.
You can tell luxury swimwear a mile off simply by studying the clothing label. Good swimsuit fabric means that your swimsuit has more elasticity. It also means better swimwear control and support, which, let's face it, we all want.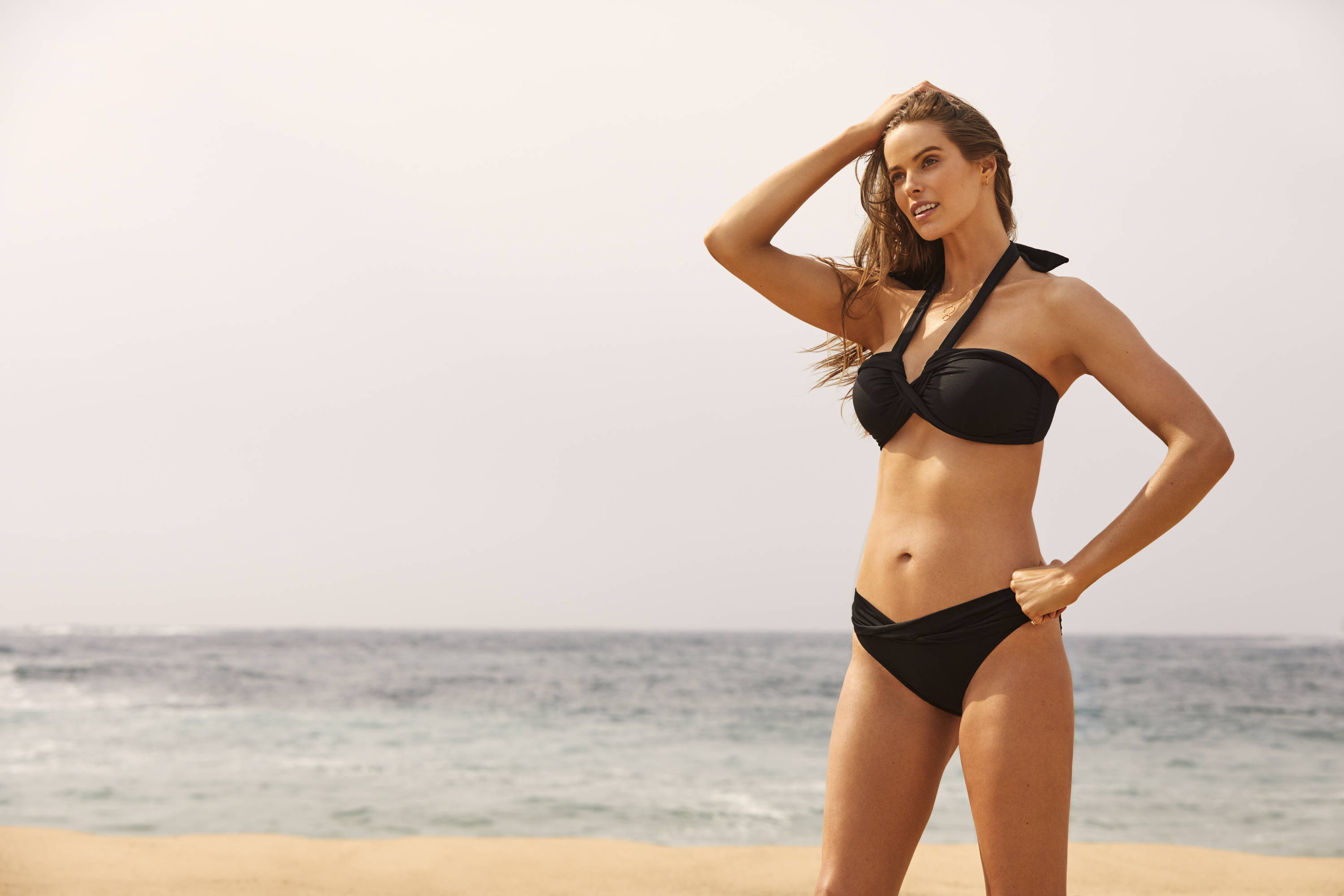 Today, almost all swimwear, whether it's High Street swimsuits or luxury swimwear, contains a decent amount of Lycra, spandex, or elastane. Without these fabric properties, your swimsuit wouldn't have any stretch. The yarn quality also needs attention.
High-quality yarn is essential for high-quality swimwear. You've probably seen some unfortunate woman at the beach with a see-through swimsuit and thought to yourself, "did she even look in the mirror properly when trying that on?"
It's got nothing to do with her size or physique. And probably, in her defence, the clever lighting of the store's changing room gave the illusion that the swimsuit looked like it had decent coverage. In this case, good-quality yarn is a must, and the more stitches per inch of the fabric, the better. Stitches per inch affect the cost of swimwear fabric, and this is one thing luxury swimwear brands won't compromise.
Frankly, if you pay £10 for the final swimsuit, you know that there are fewer stitches per inch of the fabric, and therefore, the swimsuit is going to be of poor quality and less durable. Your swimsuit may survive a few wears but it is not going to last!
Another tell-tale sign that you've bought a cheap or imitation swimsuit is whether the finished product has a sheen or not. Hold your designer swimwear up to the light and move the fabric slightly, allowing it to catch the sun - you'll notice that there's no sheen. In a cheaper or imitation swimsuit, the sheen is more evident, which only enhances the costume's transparency. Quality swimsuits don't have a sheen as a higher-quality fabric is woven around the Lycra, whereas the Lycra remains exposed in lower-quality bathing suits.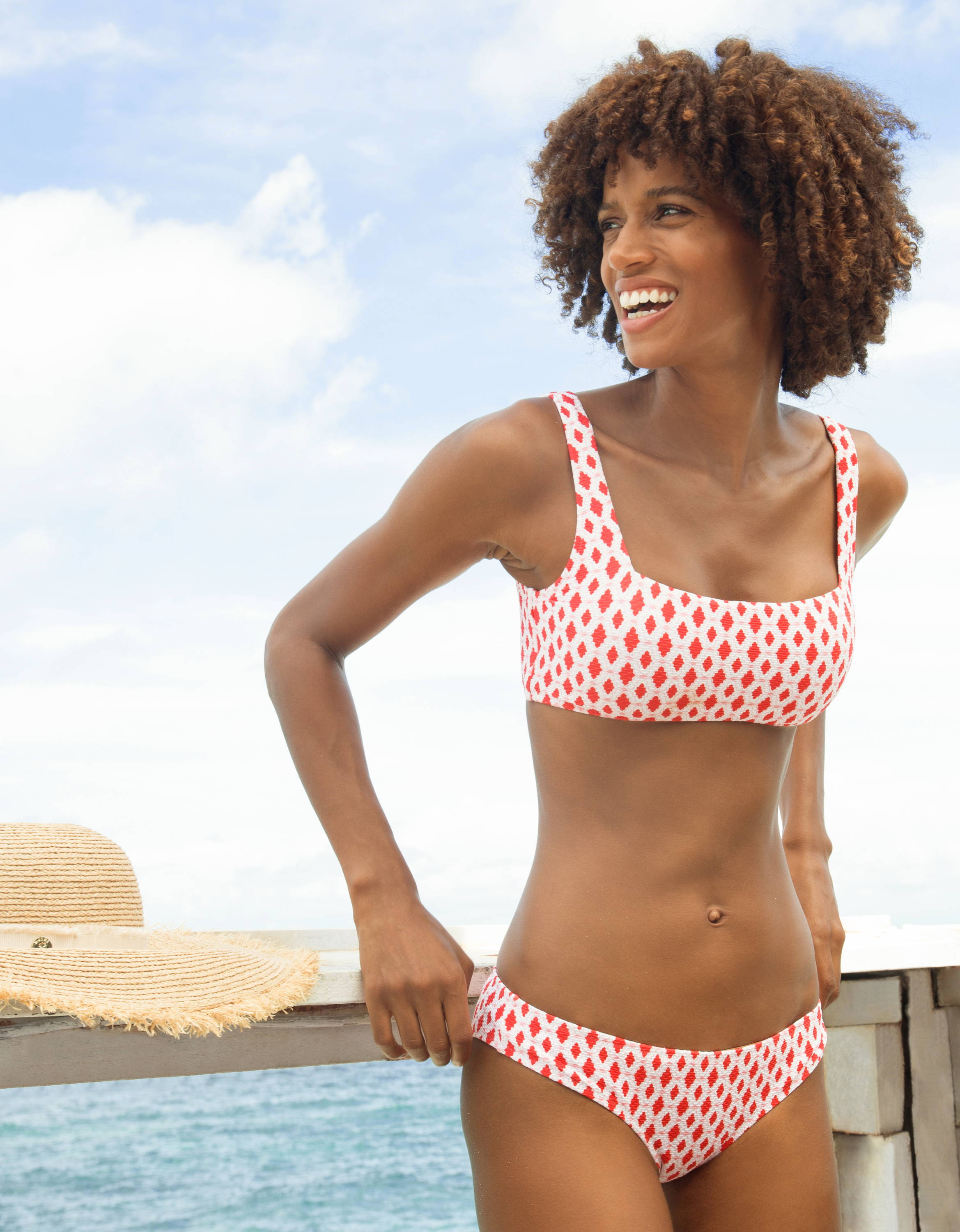 As well as stitches per fabric inch, the way the swimsuit is sewn also affects the quality. While this goes for all clothing, it's especially pertinent for clothes with a stretch.
Bathing suits require a well-defined seam that remains in place when the fabric stretches over the body, which of course, means more and cleaner stitches per inch. This requires more attention to detail, and this additional labour comes at a higher cost.
To check this out yourself, examine the swimsuit and its stitch density at the seam. The further apart the stitches are from each other, the weaker the seam, resulting in a poor shape and fit.
Reasons Why You Should Invest in Luxury Swimwear
So, you've learnt how to tell the difference between high-quality luxury swimwear and cheap, run-of-the-mill swimwear, but here's why you should invest in luxury swimwear...
When it comes to swimwear, you need to follow the adage "quality over quantity". Yes, having X number of bikinis and swimsuits may seem appealing, especially when going on a beach holiday, but there's no hiding a swimsuit's quality (not even a good filter will do this).
Luxury designer swimwear brands have meticulous fabric sourcing processes. Not only is the stretch tested repeatedly, but the fabric's resistance to chlorine, sun, and saltwater is too.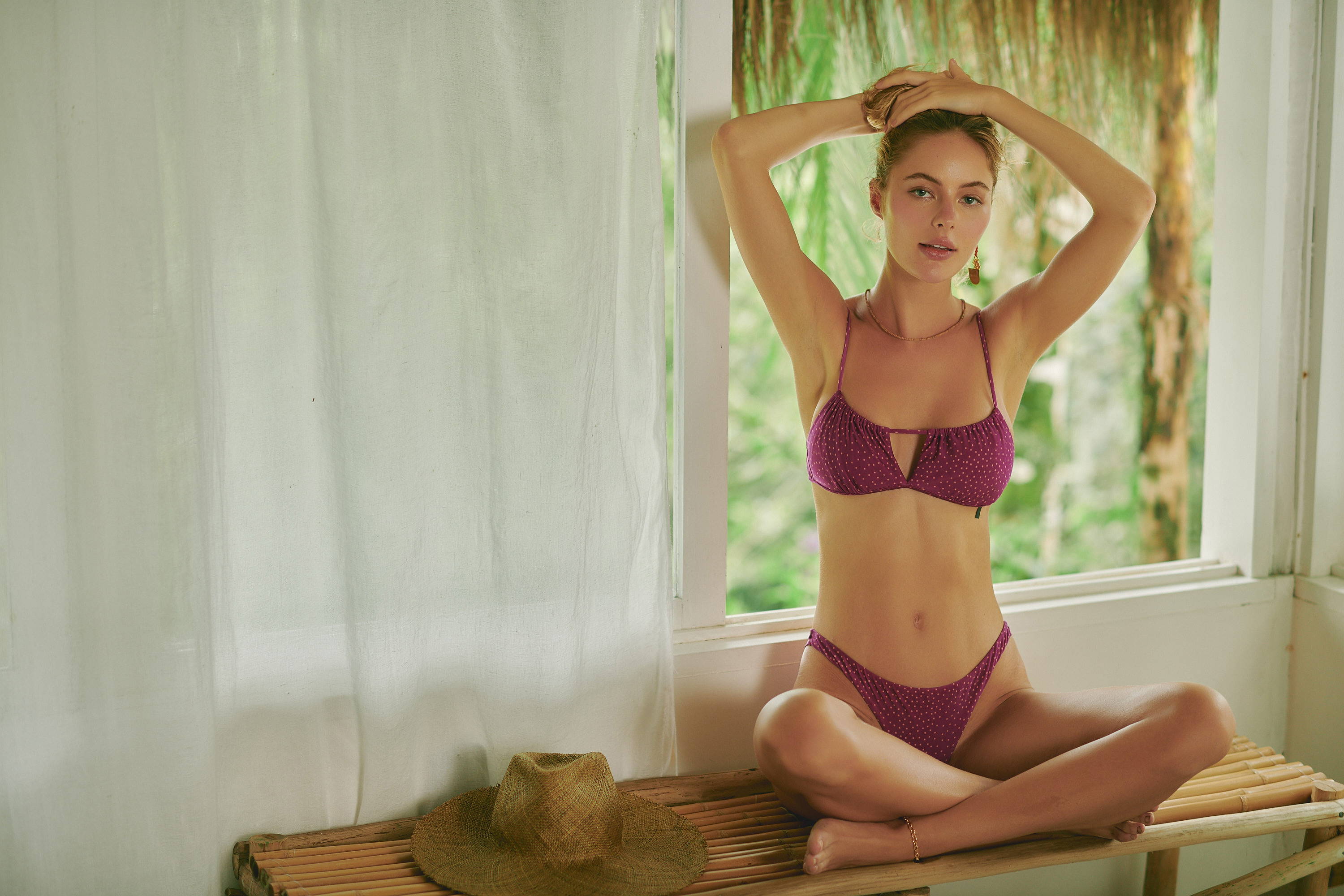 Quality swimwear fabric is soft and buttery to touch, meaning you'll get more coverage, a better fit, and a swimsuit that doesn't fade after a few wears.
The higher quality fabric used in making designer swimwear will immediately lend to a better fit. At the risk of sounding slightly snobbish, you can spot a cheap swimsuit a mile off - the sagging gives it away. And there's nothing more unflattering than a baggy bun when you're trying to look all cute at the beach.
Luxury designer swimwear hugs your curves in all the right places. It moulds beautifully to your body and its movements, creating more of a silhouette.
Luxury swimwear may come at a higher cost, but taking the above points into account, proves that investing in designer swimsuits and bikinis is a no-brainer. Luxury swimming costumes are designed to last, meaning you get to wear your favourite pieces over several seasons. When your swimsuit only lasts a few washes, you're wasting money replacing them.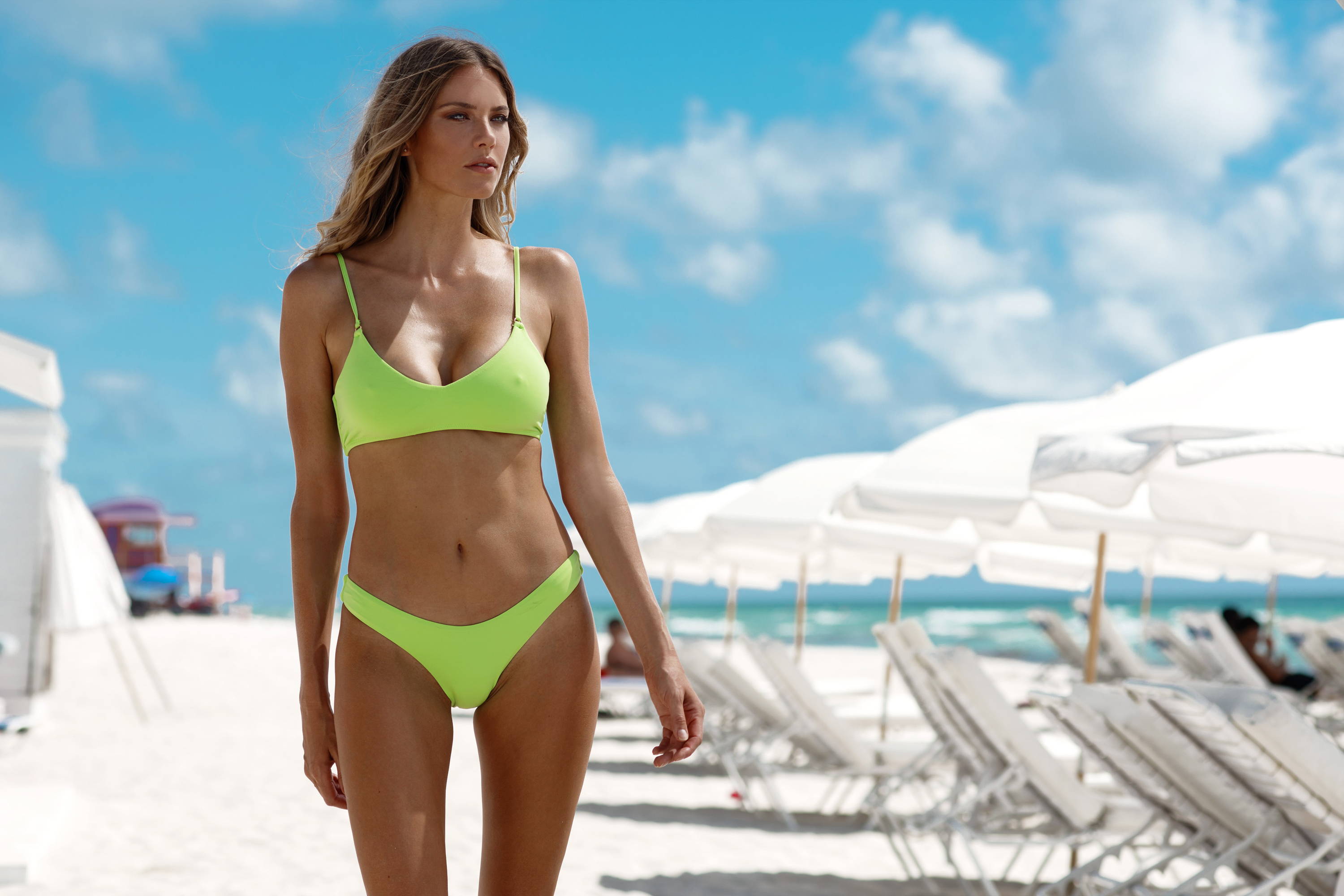 Our throw-away consumerist society encourages one-time wear, but have you thought about the environmental impact this has? Luxury swimwear that lasts is often eco-friendly.
Many luxury swimwear brands have pledged to do their bit for the environment. The luxury designer swimwear brand, Seafolly, is a good case in point. Seafolly not only uses high-quality recycled fabrics to create sustainable swimwear, but it also uses compostable shipping packages to ensure it's doing its bit for the planet.
Style matters (we'd be lying if we told you otherwise). Your style choices reflect who you are as a person. The attention to detail, the fabric, the stitching, the colour, the cut, and everything else that you'd expect when purchasing new swimwear, are all things to consider.
And then, of course, with style comes confidence - you'll feel more beautiful and confident when wearing luxury swimwear than if you're wearing a knockoff because it just fits as it should. This final point is enough of a reason as to why you should invest in luxury swimwear and not its cheap knockoffs.