---
3 Warm Winter Holiday Destinations + Outfit Inspiration
---
We're now well and truly in the throes of winter, so if you're already dreaming about your summer beach getaways, we don't blame you. But why wait to get your dose of Vitamin Sea? Go on and book your winter sun holiday today, we won't judge. Winter sun in Barbados anyone?
Thankfully, there's always somewhere warm to visit during the UK winter months and there are plenty of sunny luxury winter holidays to choose from.
With warmer European destinations at our feet and other exotic winter sun destinations just a plane ride away, there's no shortage of sunny winter getaways.
Deciding where to book a last-minute sunny break in winter can be challenging enough as it is, let alone choosing your winter sun getaway outfits. When it's winter back home, finding those appropriate and cute summer outfits poses to be more difficult, this is especially true in a place like the UK, where the High Street shops are teaming with cosy knits, winter coats, and woolly accessories.
Luckily, shopping online for winter sun holiday outfits is much easier, and at Sand Dollar UK we have a plethora of inspirational sunny winter escape outfits to choose from, which includes everything and anything you need to create that stunning luxury beach style. From gorgeous key summer staples like kaftans right down to the finest details like earrings and sun cream, we've got you covered. And with free shipping and next day delivery options, you're sure to have your new pieces in hand before flying out.
Like you, we're also hanging out for some rays and a luxury winter sun holiday (side note: our editors are torn between Barbados winter holidays, a South America winter holiday and winter sun holidays in Tenerife), so we've collected some of our team's favourite sunny winter destinations to inspire. Whether it's the winter sun in Barbados you're looking for or winter vacations in South America, it doesn't matter, here are our top picks for winter sun holidays this 2020.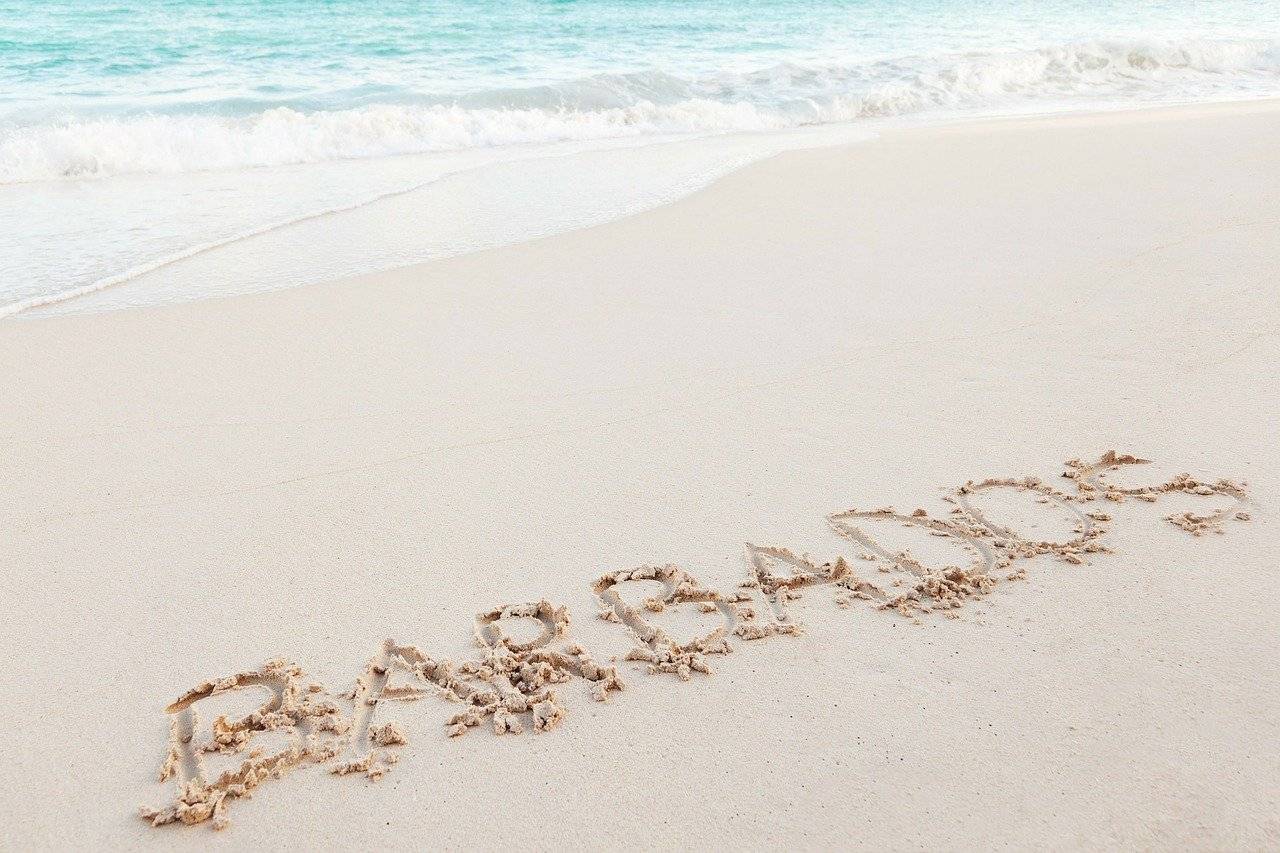 When it comes to winter sun holiday destinations, Barbados has to be at the top of the list – it's the epitome of a luxury winter sun holiday. Nestled amongst the Caribbean islands, Barbados, with its low levels of humidity and comfortable evening temperatures is one of the best places to go for some winter fun in the sun. Why wouldn't you want to make Barbados your winter holidays destination?
Stretches of long white sandy beaches, lush flora and fauna, snorkelling, kayaking and scuba diving are just some of the things that will make Barbados winter holidays a winner. Let's also not forget the 10 hours of sunshine you'll get each day!
For a livelier scene with an eclectic mix of reggae clubs and bars, head to St Lawrence Gap. Or if you prefer a more tranquil and restful sojourn, the mellower ambience of the West Coast will probably be more appealing; this is where you'll also find Barbados' best restaurant – The Cliff. This refined Barbados restaurant perched on a clifftop offers a magical coastal vista and is one of the region's best restaurants, so dressing for the occasion is a must.
Winter sun in Barbados is 100% guaranteed, so what are you waiting for?
Barbados winter holidays also call for the perfect Barbados Caribbean outfit. Most beach kaftans are versatile and can take you from a day at the beach to a night partying on the strip, making it the perfect Barbados outfit (think Ri-Ri). This full-length Melissa Odabash kaftan is flattering and can be thrown over a luxury one piece swimsuit, worn as a standalone piece, or with a pair of jeans; whichever way you choose to wear it, it's a staple when it comes to Barbados winter holidays. Alternatively, if kaftans aren't your thing, you can choose to wear a chic crochet top loosely as a beach cover up to protect yourself from the winter sun in Barbados. This My Beachy Side handcrafted knitted top makes for the perfect luxury resort wear in Barbados. A complementary white Panama hat is a stylish and chic way to accessorise your Caribbean outfit, and a colourful tote in red is a great way to accentuate your luxury beach ensemble and add a pop of colour at the same time. For an even more glamorous look that adds a hint of mystery, a pair of oversized designer sunglasses with subtle detail, like these Pared Tutti & Fruitti ones, will help pull the look together. As far as footwear goes, a pair of metallic Havaianas, which are super easy to pack and are practical, are a must.
---
South America Winter Destinations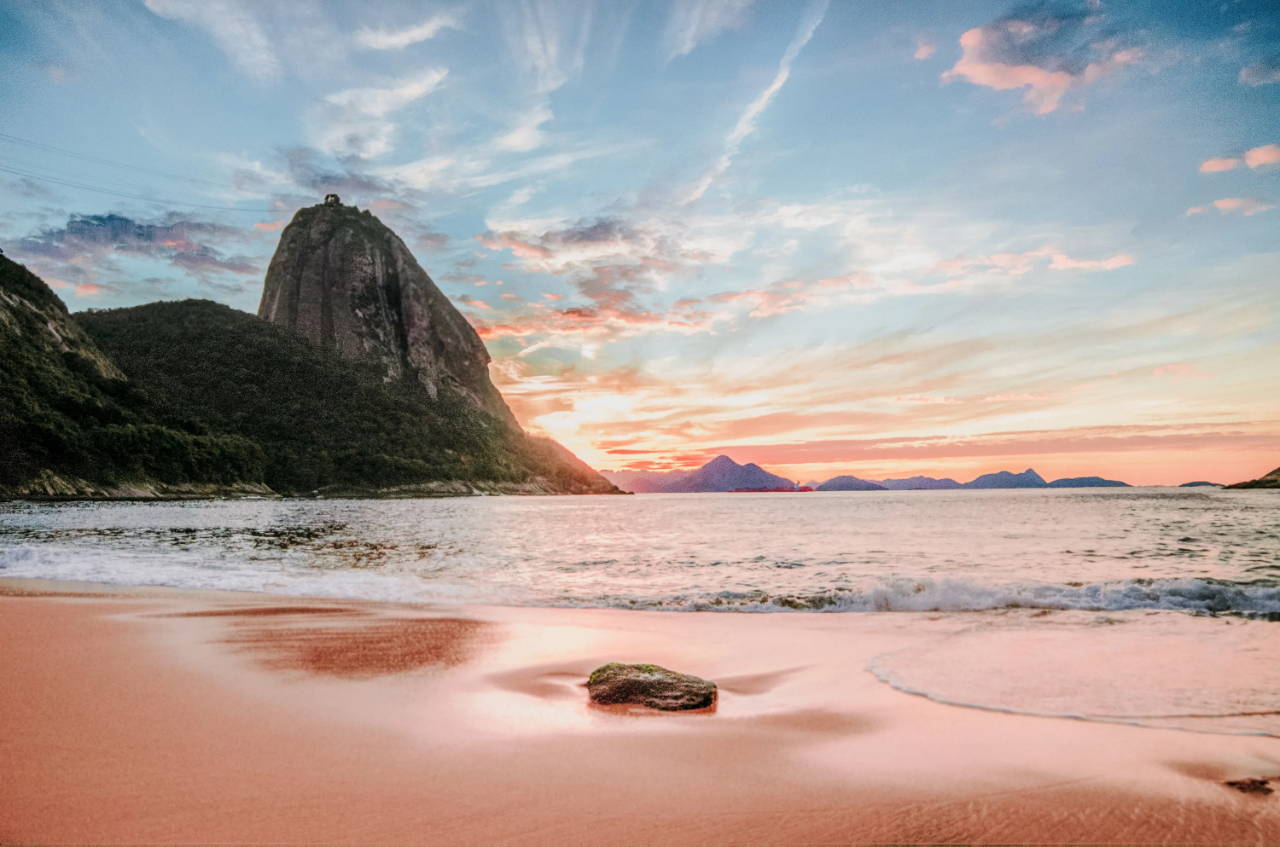 If you're in search of a winter holiday that's full of sand and sun, Brazil is the place to head. With beaches galore and a healthy mix of rest and play, a winter vacation in South America, more specifically Brazil, should be a strong contender on your list of places to go.
One of the best beaches in the world, as voted by Lonely Planet, can be found on the shores of Brazil. If it's privacy, luxury and paradise you want during your winter vacation in South America, Jericoacoara Beach is the place to head. With a newly built airport, you're now able to catch flights to Jericoacoara (previously, there wasn't even proper road access). This laid-back fishing village is picture-perfect with its vivid blue lagoons, powdery beaches, imposing sand dunes, and private resorts, making it the perfect haven for anyone wanting a sunny South American winter destination adventure.
Another luxury winter vacation in South America is Bahia, which is also in Brazil. A 13-hour direct flight from London may seem like a long way to travel for some winter sun, but with an average winter temperature of 31°C, this South America winter destination is ideal for those wanting to venture off the typical tourist trail. A quiet surfers' town bounded by cocoa farms and exotic wildlife, it's a great place full of diversity. If you want to get lost for a while and rejuvenate, we recommend Arraial d'Ajuda Eco Resort – a 5-star luxury all-inclusive resort in Bahia.
Brazil, no matter where you visit, is a rich and vibrant country, as is its national cuisine. Brazilian dishes differ from region to region, but if you're a foodie, you'll enjoy the sensory experience of a cuisine that's been influenced by its centuries of immigration history. For seafood lovers, trying Moqueca is a must. Healthy and colourful, and beautifully presented in clay pots, this seafood and coconut milk chowder is superior. A traditional 'Brazilian barbecue' is also not to be missed. Seriously, the delectable and varied Brazilian dishes are enough to make you want to book a winter vacation in South America.
When it comes to luxury beach fashion, Brazil is at the forefront, so choosing your winter sun outfit requires thought. Think colour – the bolder, the better! Brazilian outfits are vibrant; the annual Rio carnival is proof of this. Whether you opt for a long maxi dress or a shorter skater dress like this one from Devotion, having a lot of colour is almost a prerequisite for any winter vacation in South America. When it comes to swimwear in Brazil, there's one rule – it must be sexy! And while bikinis have been the norm for years, the sexy Marilyn Monroe style swimsuit, which embodies femininity, is making a huge comeback; we especially love this sophisticated bandeau one piece from Melissa Odabash. Or if you really want to add that X-factor so your swimwear can take centre stage, this beautifully designed mint one shoulder swimsuit with hand crocheted detail by My Beachy Side will surely get heads turning. Footwear to complement your cute beach outfit in Brazil is easy; there's no other footwear you should consider than Brazil's own famous flip flop brand – Havaianas. Women's sunglasses in Brazilian beach fashion are almost as important as the main piece itself. Summer eyewear matters, and owning numerous pairs of designer sunglasses to match the outfit is not uncommon, so grab yourself a pair of statement pink shades that combines luxury, style, and uniqueness. To pull your outfit together, add a few understated beach accessories with subtle colourful accents, such as this gold beaded bracelet from Luv & Bart and this Spartina Flamingo bag charm. Hint: Brazilians love gold!
---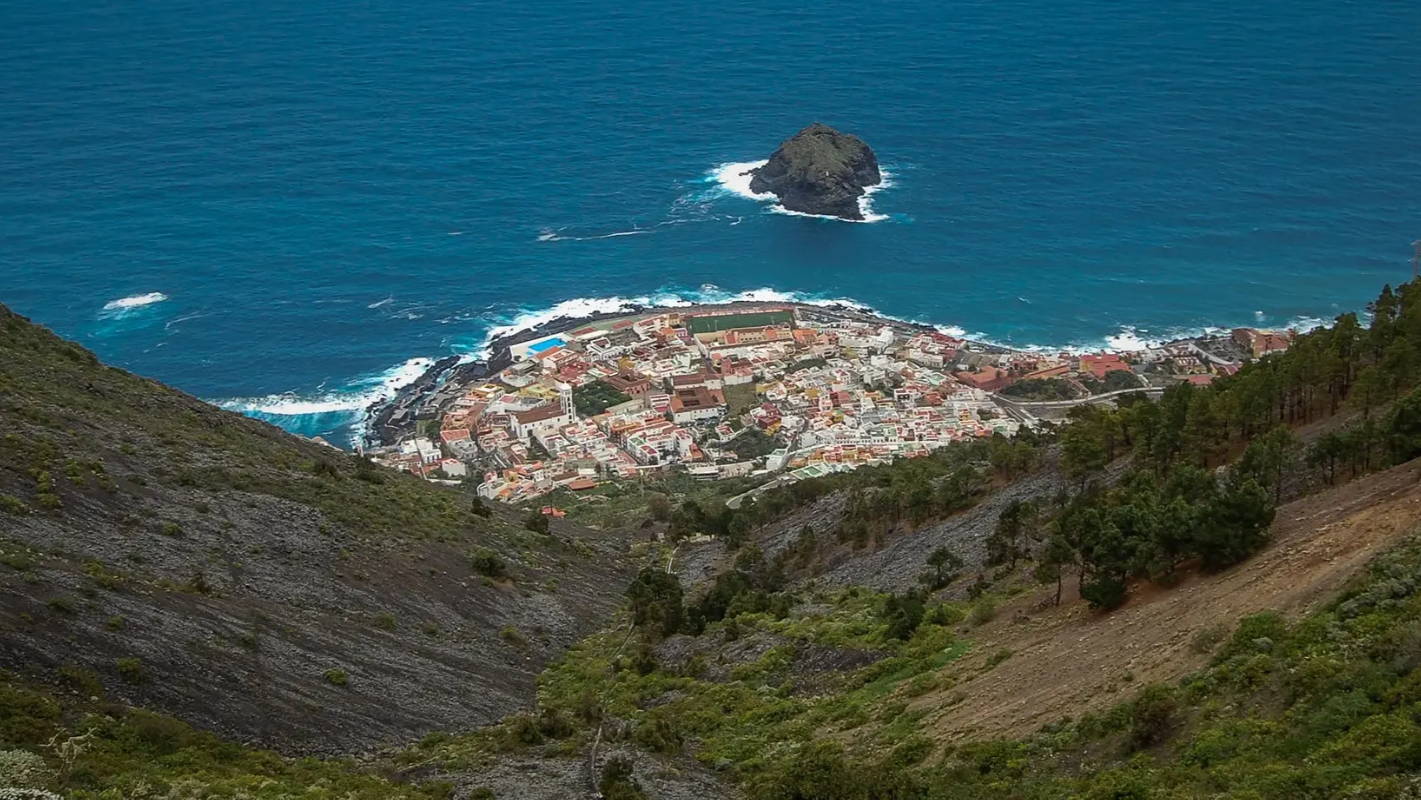 The Canary Islands and winter holidays are words that often go hand in hand. A little closer to home, the Canary Islands, more specifically Tenerife, continue to be a popular winter sun holiday destination and offer a host of sunny winter packages for all budgets – it's the best way to quickly escape from the cold, dark nights of Blighty.
Laidback and punctuated with oases, Tenerife boasts warm temperatures all-year-round thanks to its very close proximity to West Africa, making the Canary Islands winter holidays always one of the go-to sunny destinations during the colder months. From small fishing villages to vast luxury resorts, Tenerife has it all from relaxing in infinity pools to taking part in luxury yoga retreats to basking on sun loungers to partying the night away in Playa de las Americas to exploring Costa Adeje to hiking across Teide National Park to snorkelling. As well as being a great last-minute sunny getaway in winter, there are a range of experiences to be had, which includes 5-star adult-only resorts, family vacation resorts, and health retreats, proving Tenerife winter holidays can be for everyone.
Tenerife is home to some of the best and most diverse beaches in the world. Los Gigantes Beach is a black sand beach and resort encased by 800m imposing cliffs; it also happens to be one of the more popular beaches for people on winter sun holidays in Tenerife. For a more tranquil setting, El Bollullo Beach is more isolated, but can be easily reached by foot from Puerto de la Cruz. Probably the most well-known beach on Tenerife is Playa de las Americas, which is a massive man-made beach that's extremely clean and fun. With all the amenities and more, Playa de las Americas is perfect if you're planning on taking your children on your warm winter holiday as well.
Being a popular winter sun destination for Europeans there's a variety of food options on offer. In most Tenerife resorts, you'll be spoilt for choice for food, but for the best restaurants on the island, head to its capital, Santa Cruz, where you'll be able to sample some typical Canarian dishes. The regional fish stew, cazuela de pescado, is both fragrant and succulent and the classic light broth, puchero Canario, is also worth trying while on winter sun holidays to Tenerife. And even if you don't have a sweet tooth, tasting the region's most famous dessert frangollo is a must.
No matter where you go in the world, animal print is so on point, and continues to be a staple when it comes to sunny winter break outfits in Tenerife. When incorporated into a loose flowing dress or skirt, animal print designs can transform a piece, which is why your Tenerife winter holidays wardrobe must include at least one animal print maxi dress like this cute Pitusa number. Going for bold prints doesn't stop there – to be bang on trend this season your Tenerife outfits should include a statement animal print swimsuit. This Hunza G swimsuit in metallic copper screams luxury. The sandy shores and rocky crags of Tenerife call for comfortable footwear, but this doesn't necessarily mean you have to forgo style. There's a pair of Havaianas for every style and occasion, such as these cheetah print flip flops in rose gold and beige. This season classic cat eye sunglasses have had a makeover, and they've been one of the most popular winter beach holiday accessories, and we can assure you that you won't look out of place wearing them during your winter sun holidays in Tenerife. We love these designer retro cat eye sunglasses from Pared; despite being on the more eccentric side, they'll go with any beach outfit if you have the right attitude and confidence. Winter sun holidays to Tenerife promise lots of sun, so make sure you add a large floppy Insta-worthy hat to your outfit list. This "Do Not Disturb" hat has made its way around Social Media, and many fashion icons and influencers have been seen flaunting them. You'll also need a decent beach bag that will take you from the beach to bar and beyond in seconds, which is why it's worth investing in a chic tote bag.
---
These, of course, are just a few of the big hitters when it comes to winter sun holiday ideas. Come mid-winter, there's no denying that we're all over the rain, freezing temperatures, short days, and gloomy grey skies. So, if your Internet history has frequent questions and searches like "Where's it hot at Christmas?" or "warm winter holiday destinations", it's clear you need to book a last-minute winter vacation in South America or somewhere else equally exotic.
For even more holiday ideas, inspiration and luxury style tips check out the Tatler Travel Guide 2020 and our "Out of Office" feature with My Beachy Side.