Learn How To Keep Your Hair Looking Great All Year Round
---
Summer's wonderful - there's nothing quite like lazing by the pool with a cocktail in hand and enjoying the sun lightly kissing your shoulders. And while luxury beach getaways leave you with beautiful memories and a strong yearning to turn back time ever so slightly, there's often one summer takeaway we don't want – sun damaged hair.
Summer damaged hair is sadly often the norm after a few great months of basking in the sun. Sun exposure, salt water and chlorine all play a role in your summer hair damage, not to mention all that heat styling from your summer evening escapades. All of these factors can leave your hair seriously damaged and will most likely lead to a multitude of bad hair days.
Chlorine is possibly one of the worst offenders for stripping the natural oils from your hair, resulting in dry, brittle and discoloured hair, but salt water isn't that much better, so while summer swims are refreshing and healthy, they're also weakening your hair.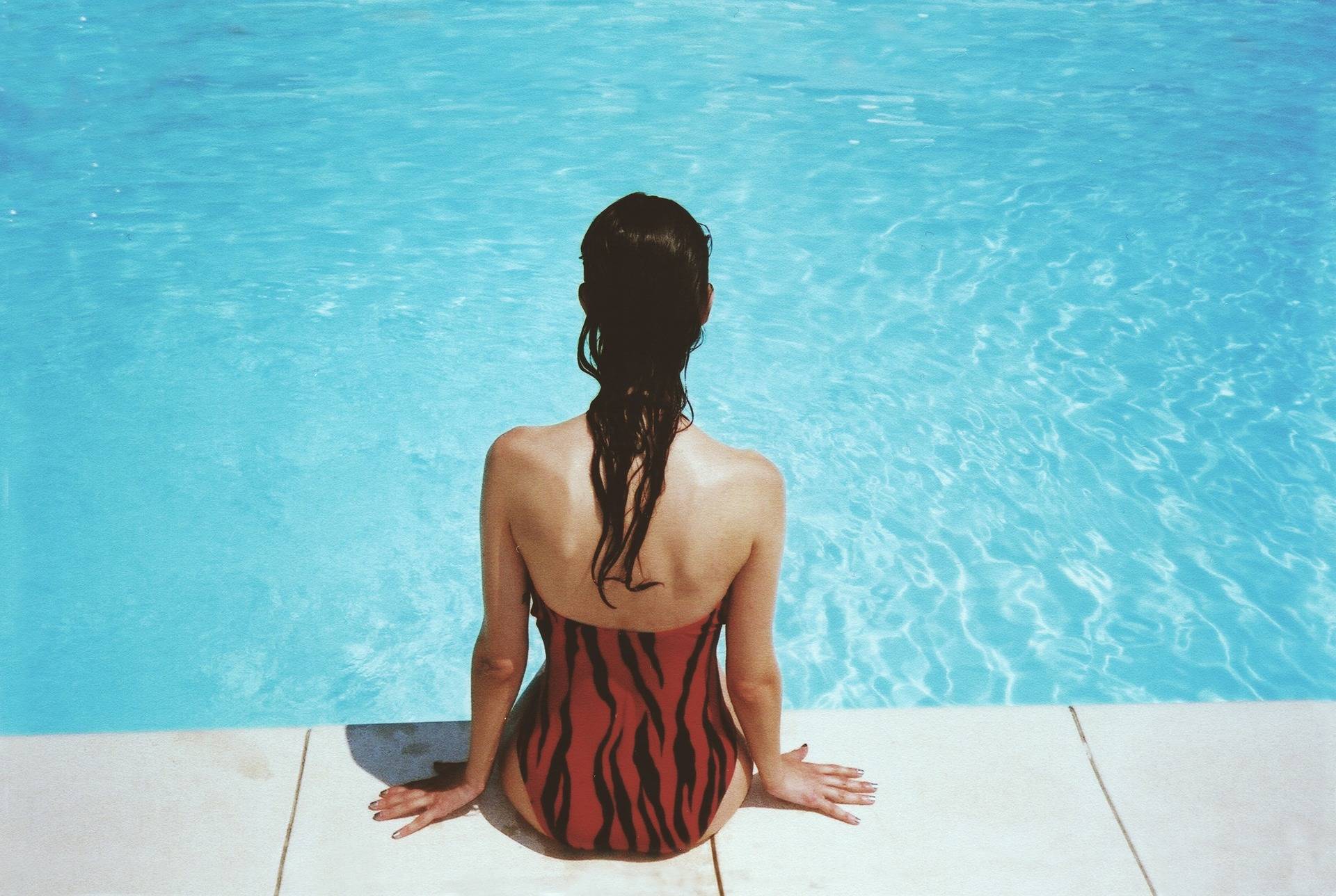 But fear not – there are a few sun damaged hair hacks that can help restore your locks and get your smooth and silky hair back to its former glory, and autumn and winter are the best times to do it. From restorative hair masks for chlorine damaged hair to scalp treatment masks to detangling brushes to specially designed headbands to hair cuticle care advice, forget #beachhairdontcare, here are a few tips to give your hair some serious TLC and prevent sun and chlorine damaged hair in the future.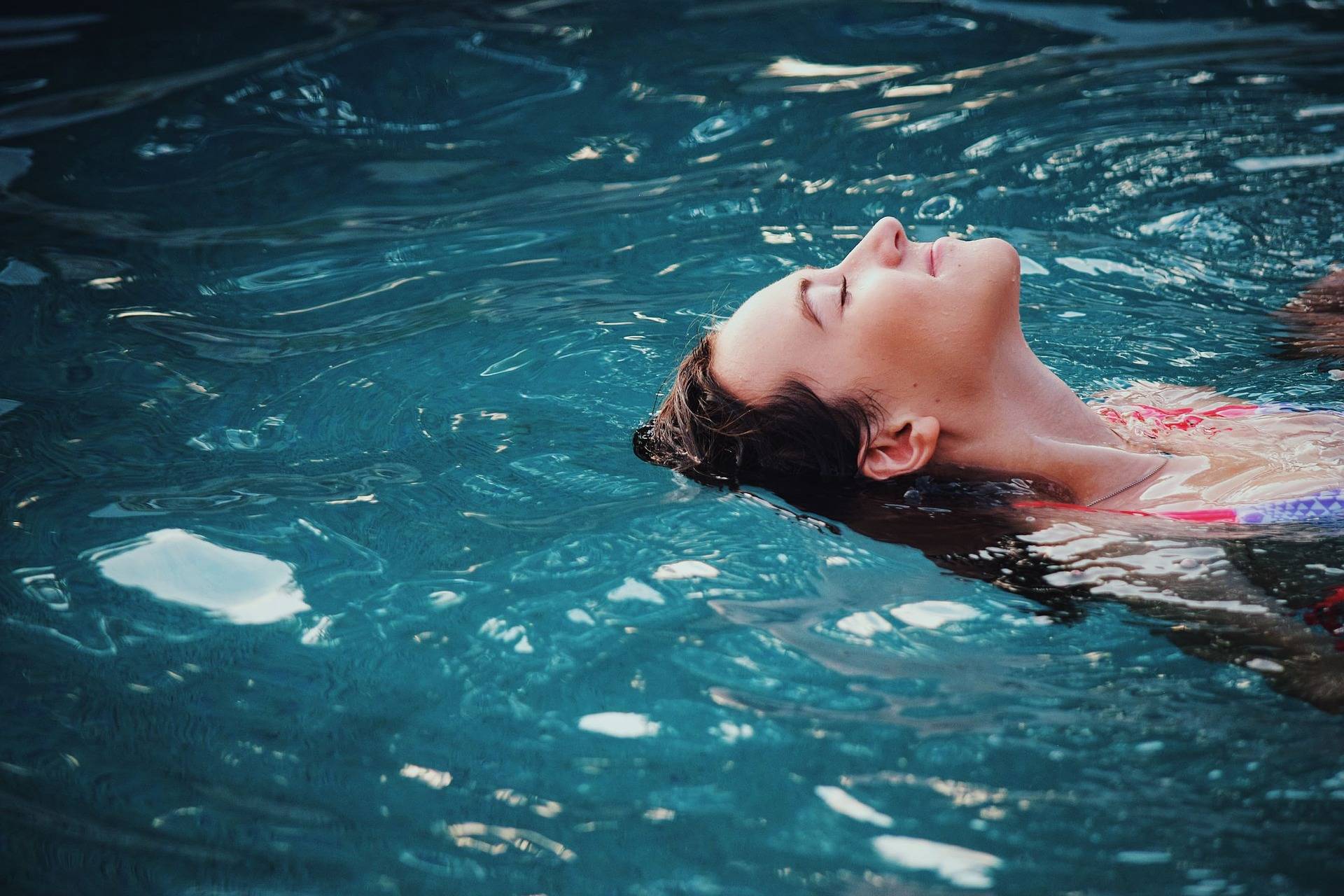 ---
Hair cuticles have one main job – to protect your hair from any external environmental stressors like heat, chemicals, and light. But during the summer months, when your hair is exposed to more environmental stressors, they become damaged, resulting in dull looking, brittle and very dry hair.  
The key to strengthening your hair cuticles again is moisture; come autumn, this is the best type of treatment for sun-damaged hair. Moisturising hair masks are a great way to rehydrate hair post summer. In the ideal world, you should use a moisturising hair mask once a week at least, but if you've got some serious post-summer hair damage and also want to prevent any further damage, use a hydrating hair mask two to three times a week for the best results.
If time is of the essence, skip the regular moisturising hair masks and opt for a hydrating leave-in conditioner treatment instead.
---
Both the sun and chlorine leave hair looking dull and lacklustre. As well as a hair mask for chlorine-damaged hair, another way of adding more shine is through tinting your hair. This calls for using a temporary colour on your hair that unlike permanent hair dyes it will eventually wash out. Temporary hair dyes usually include special nutrients that nourish the hair.
---
If you thought that visiting your hairdresser pre-beach holiday was necessary, the end of summer is even more imperative. Going in for a big chop is unnecessary, but getting a trim will get rid of dead ends, which are more prone to sun and chlorine damage, resulting in a healthier head of hair. To maintain your hair ends, use a specially formulated hair nourishing fluid.
---
Chlorine damaged hair results in a straw-like texture due to the chlorine buildup. Clarifying shampoos help remove chlorine buildup, or if you want to try a DIY hair clarifying method, put an apple cider vinegar rinse through your hair.
---
How To Protect Your Hair From Further Damage
Just because summer's gone and winter is well and truly on its way, it doesn't mean that you should no longer protect your hair from damage. The cold can be just as merciless when it comes to your hair health. Here are some healthy hair ideas to protect your hair throughout the colder months and prevent further sun damage.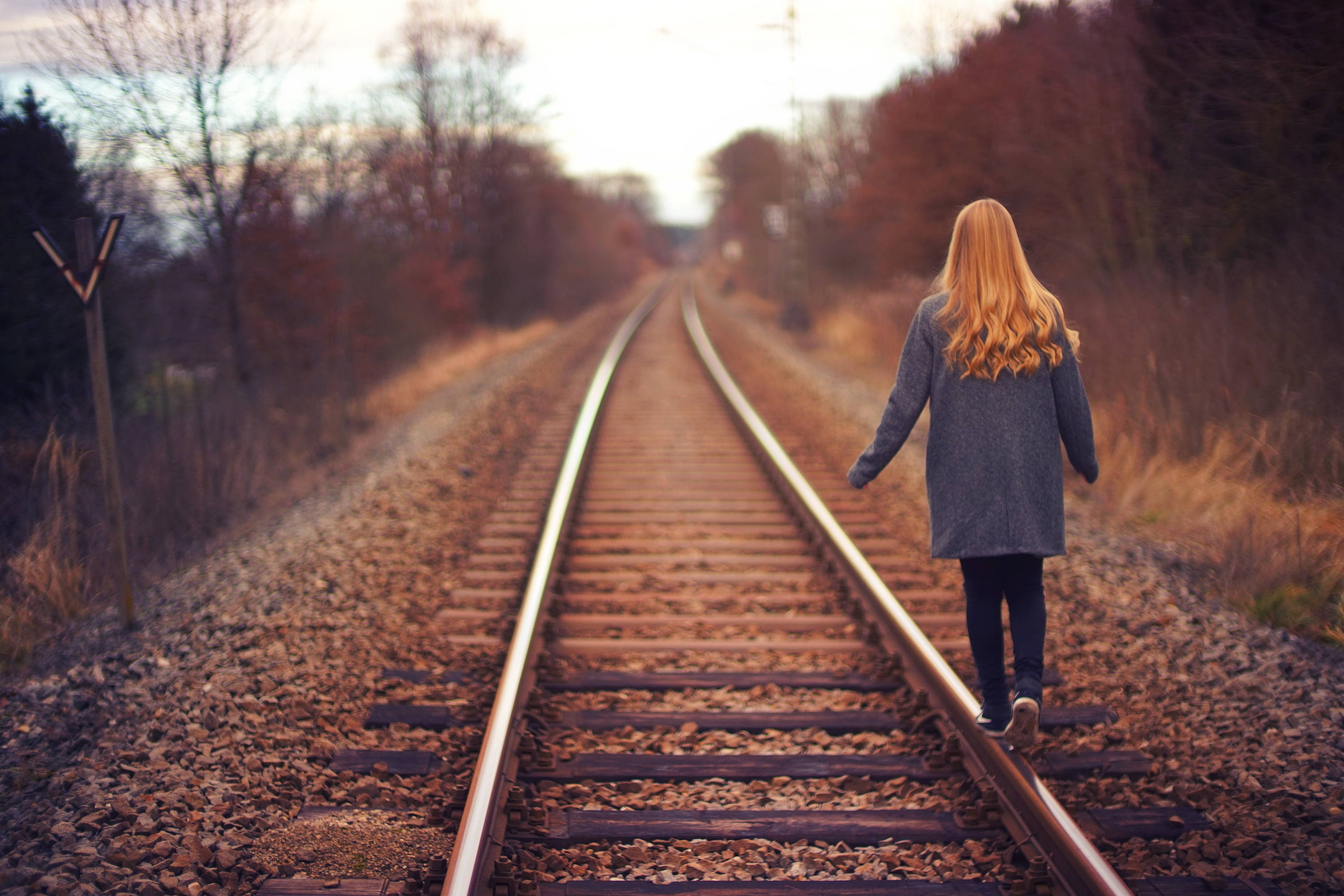 ---
Definitely not as bad as the hot summer sun, the cold weather can still add strain to your hair. Indoor heating, cold biting winds, and longer blow-drying sessions all contribute to dryness, resulting in dry brittle hair that will eventually split; naturally curly and wavy hair is more prone to breakage. Preventing dry hair in the cooler months is easy; simply apply a moisturising hair mask for damaged hair. Using a diffuser attachment while drying your hair will also give you better temperature control to prevent winter hair damage.
---
Static hair is commonplace in the winter months, which is one of the main signs of dryness. This only emphasises the need to keep your hair hydrated by conditioning regularly and locking in moisture with a leave-in conditioner.
---
During the cooler months it's the perfect opportunity to dial your blonde ambition down. It looks great, but it also destroys your hair, adding even more stress to your already sun damaged hair. Applying a demi-permanent colour in a darker shade is a great way of protecting your hair further until you're ready to go back platinum for some more summer fun.
---
Go Easy on the Heat Heavy Styling Routine
After you've gone to all that trouble of repairing your sun and chlorine damaged hair, why would you make your hair more vulnerable? Any kind of heat, whether it's the heat of the summer sun or that of your curling tongs, is going to result in breakage and split ends.
As well as using heat protection products, try creating curls and waves with 'protective' styles, such as buns, twists, braids, and ponytails.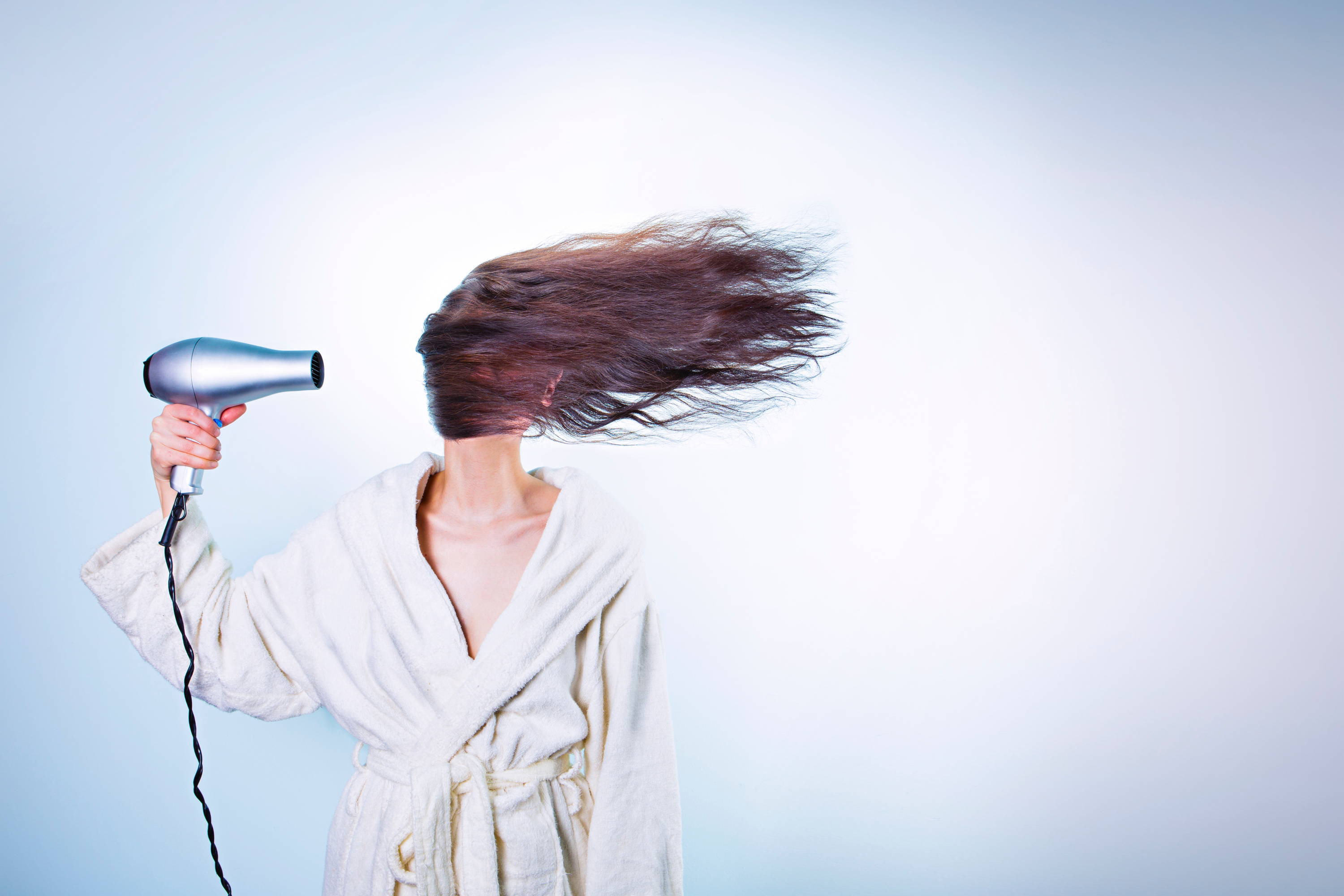 ---
Use Dry Shampoo for Limp Hair
Winter headwear and hats are cute, but with these comes the dreaded hat hair. Ruined hairstyles or flat lifeless hair is often the norm come the winter months; this is especially the case for those with oily hair. Dry shampoo sprayed at the roots will reduce oil, create thickness, and add volume, keeping your hair fuller and stronger.
---
While too much heat causes damage to your hair, dashing into the cold with damp hair also does. When damp hair shafts meet cold weather, they expand, putting your hair at even more risk of breakage.
---
Brush Gently with Detanglers
Regular hair brushing causes further damage to your hair, especially when you're trying to pull a brush or comb through tangled wet hair. Buying a high quality detangling brush with ultra soft flexible bristles, such as the Wetbrush, which glides through your tangles and knots with ease, creates less friction compared to a regular hairbrush, meaning there will be less hair loss and breakage.
---
Make Mindful Accessory Choices
Sometimes the products and accessories you use to style your hair come with devastating results. Elastic products pull on hair, often causing ends to break and cheap plastic headbands are likely to pull at the roots and destroy hair shafts. Making mindful hair accessory decisions could also put you in better stead for healthier hair in the future. The scrunchie, a 90s favourite, is back in vogue, and is the perfect way to pull your hair up off your face without destroying it, or if you prefer the headband look, the soft and stretchy Popband, which boasts a unique patented silicone backing can hold your hair off your face without damaging it, making it the perfect hair accessory for all scenarios.
---
On the subject of making mindful choices, it's important to remember that what you eat also affects your hair. To encourage healthy hair growth vitamins are essential, therefore you should focus on foods that are naturally high in Vitamin D, such as mackerel, salmon, mushrooms, porcini, and avocados. As well as protecting your hair from further damage, Vitamin D foods also help build up your natural defense against typical winter ailments such as coughs and colds.
---
Don't Give Dandruff a Look In
During the winter months, dry and flaky skin is considered normal. Although unsightly, the good news is that it's easy to prevent and treat dandruff. Regular scalp care is necessary. Apply hair tonics and moisturising hair masks to moisturize both your hair and scalp and prevent dandruff
---
What are some of your favourite summer hair care hacks?

Comment below and let us know!