---
5 Best-Kept Secret Beaches in the UK For an Unforgettable Summer Vacation
---
As the weather slowly gets warmer, we're daydreaming about weekend getaways and picnics on the beach. But with the lockdowns keeping international travel in uncertain limbo, it might not be possible to run off to well-loved beach destinations like Hawaii, the Caribbean, or South America. Lucky for us, there's a set of breathtaking domestic beaches for last-minute beach holidays UK residents will love.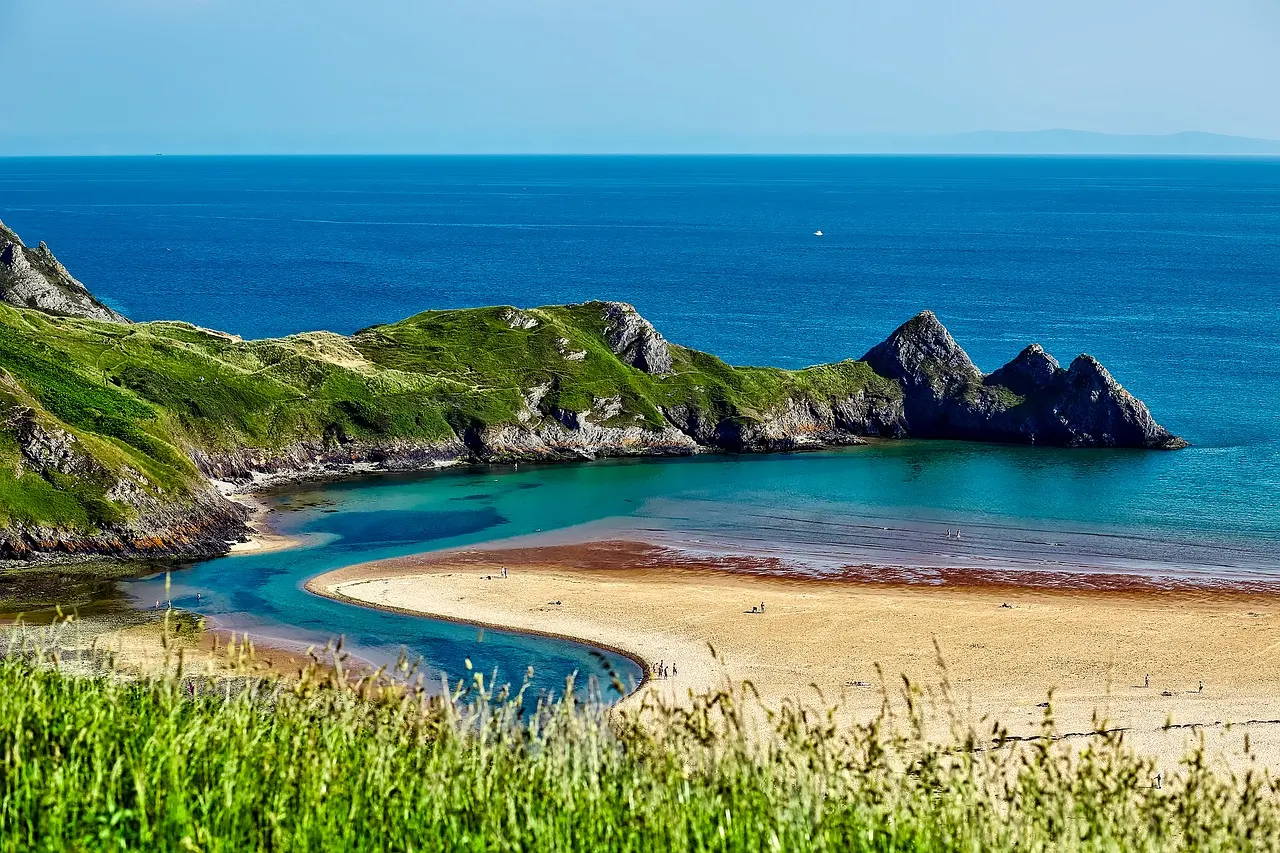 Any UK beachgoer knows that there are many beachside towns in the UK that thrive during tourist seasons, but that also means that they tend to get crowded. And as much as we love hanging around other people, crowds can make us a little anxious in a post-pandemic world. So why not pack up your umbrella and your beach reads and get some sun at some of the best-kept secret beaches UK locals don't want you to know about.
Stroll Through Sub-Tropical Gardens To Bosahan Cove, Cornwall
Cornwall is notorious for being filled with enchanting gardens and beautiful beaches, and this little hidden gem is a mix of the two. You can't reach the beach via car, but there are three other ways to reach it that can be quite adventurous.
Bosahan Cove is accessible by boat, via a mile-long walk down the coastal path, or through the sub-tropical gardens of the Bosahan Estate if it's open. Bosahan Estate's gardens have been described as the "most Cornish of all gardens," and they're rumoured to be a perfect getaway before you even reach the cove.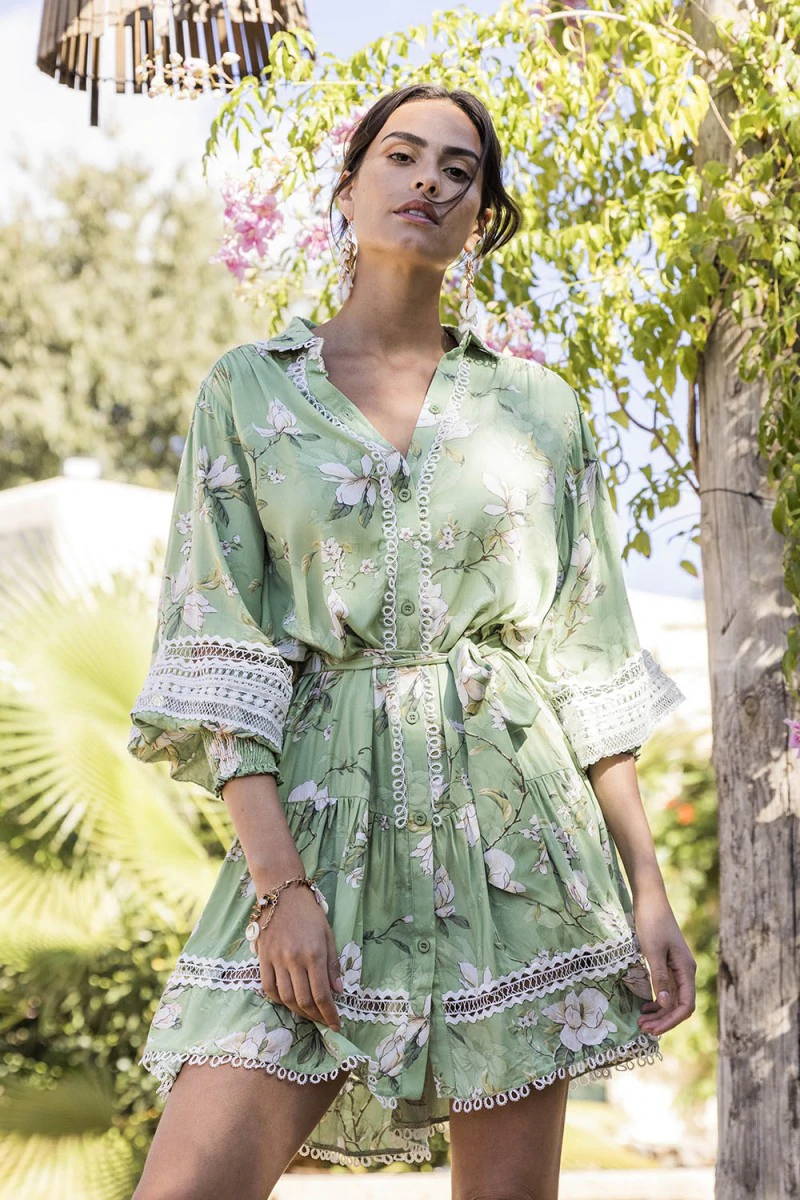 Explore The Natural Beauty Of Three Cliffs Bay, Wales
Wales is stuffed to the brim with gorgeous sandy beaches UK beach enthusiasts swear by (we've even got a few more on this list!), and Three Cliffs Bay is one of the most photogenic of the lot. The beach is made of soft sand and backed by breathtaking limestone cliffs. Sand dunes, salt marshes, and rock pools play host to a wide variety of native wildlife. Its panoramic views make it one of the most photographed areas in the Gower Peninsula.
The area around Three Cliffs Bay is filled with campgrounds and caravan parking areas, and it's not far from Pennard Castle, a beautiful historical site known for its connections to fairy lore.
You're going to need comfortable clothes while exploring everything this secret beach has to offer, so why not opt for a stylish, comfortable co-ord set? We recommend a Boyfriend Terry Set from Araminta James - the soft terry fabric and loose silhouette are perfect for long hikes and beach camping UK adventures.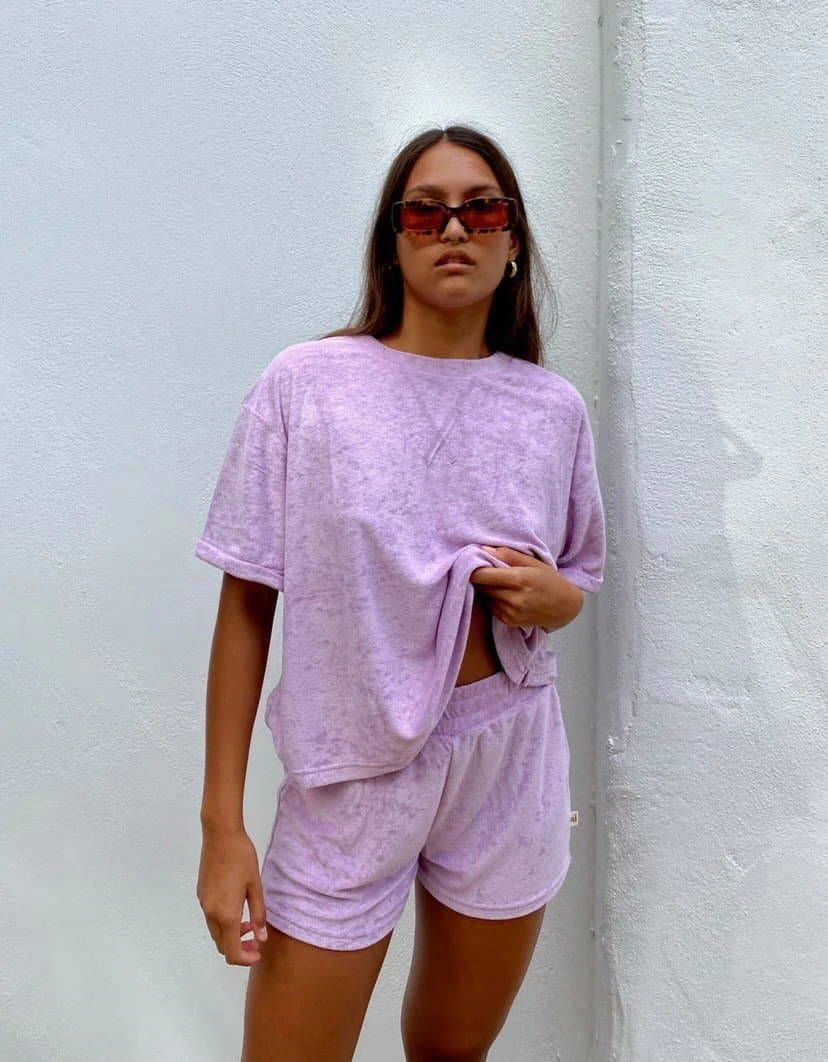 Stay In A Chocolate Box Town In Lulworth Cove, Dorset
The UK coastlines are dotted with adorable beach towns, and Lulworth is a cute little gem among them. The cove was formed by a river at the end of the last Ice Age, and thus the region is famous for its unique geological profile and landmarks. Lulworth Cove is also a UNESCO World Heritage Site, so the beaches and surrounding cliffs are pristine and well-cared for by the locals.
Lulworth is the quintessential chocolate box town, filled with restored historic buildings that house restaurants, shops, bars, and more! There's even a cafe right on the beach, so you never have to be out of sight of the cove. The picturesque town is truly one of the best last-minute beach holidays UK tourism has to offer.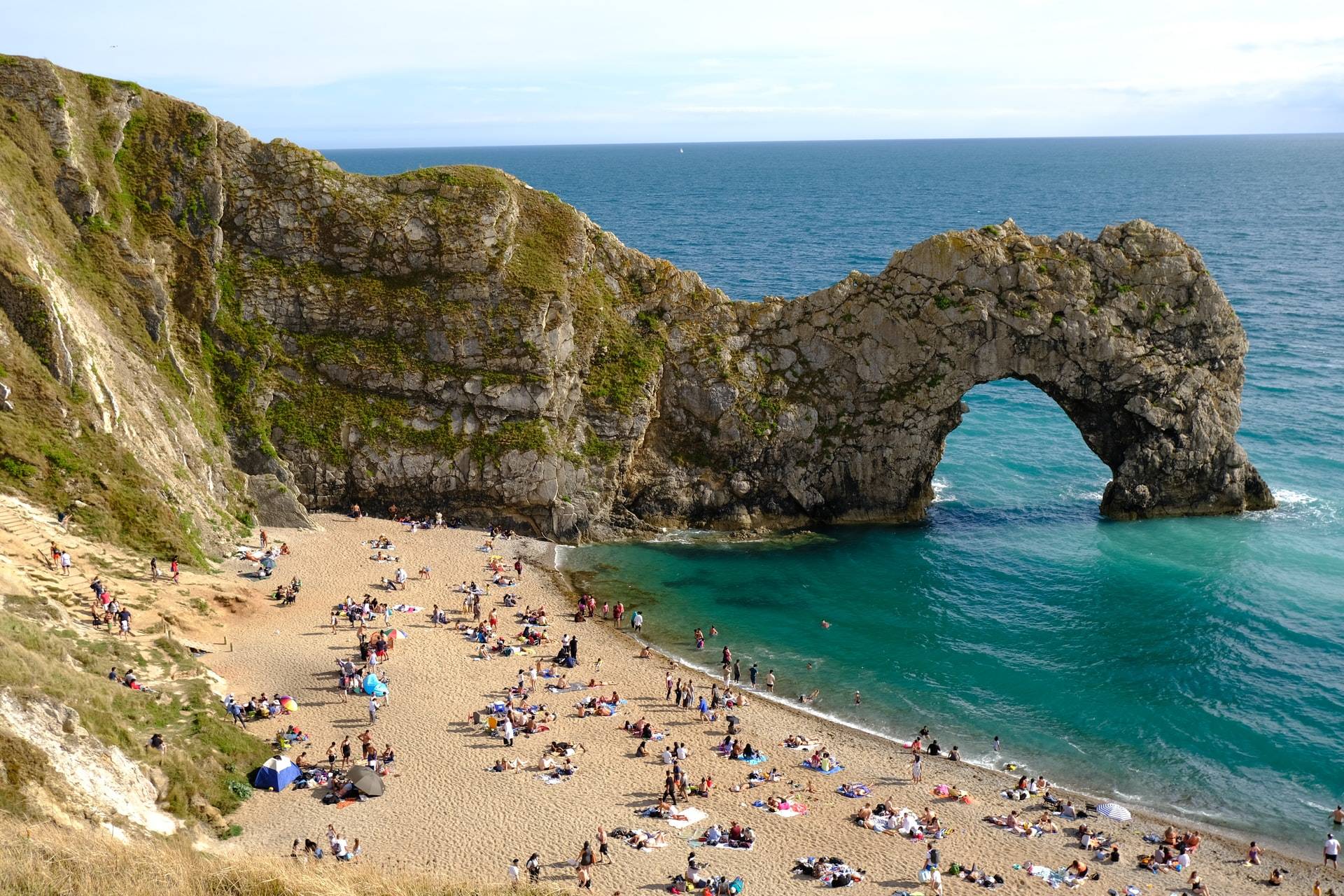 We love the quaint, pastoral feel of Lulworth, and it immediately reminded us of the Vada Top from Tori Prayer. The cute ruffled shoulder straps and botanical poppy print give it a quaint vibe while the gathered bust gives it a touch of the modern. Pair it with the matching bottoms or mix and match to make it your own!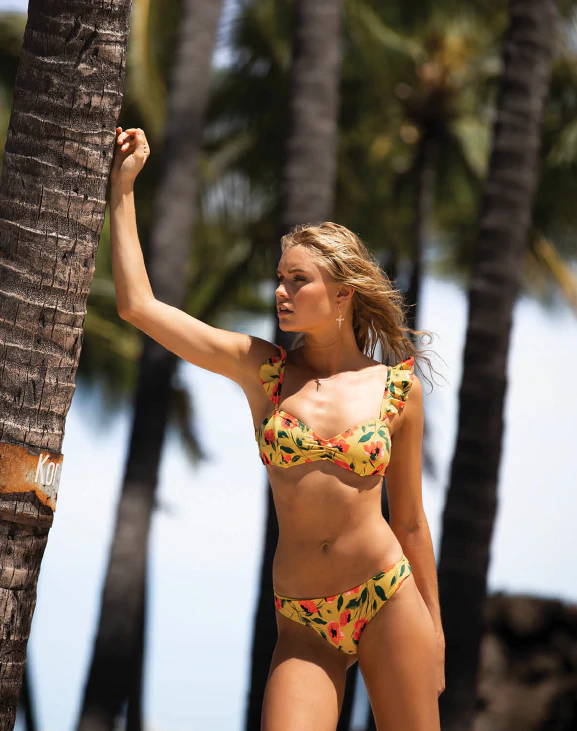 Surf Your Heart Out At Llangennith Beach, Wales
Surfing is a sport most often associated with Hawaii and Australia, but the coast of Wales has some amazing surfing spots for those that know where to look. One of the spots that's the most closely guarded by surfing enthusiasts is Llangennith, located on Wales' Gower Peninsula. This breathtaking stretch of beach is presided over by not one but two charming villages - Llangennith and Rhossili. Each features its own local restaurants, pubs, and accommodations, making this beach a true banquet of choice for discerning travellers.
Llangennith Beach itself is a 3-mile stretch of soft sand and lapping waves. The tide is ideal for surfers of all experience levels, and the beach is also a great spot for picnickers and sun worshippers. It's surrounded by camping spots that are perfect for beach camping UK locals and international adventurers alike.
If you're planning on taking on the waves at Llangennith Beach, you'll need a swimsuit that can handle whatever the tides throw at you. We recommend a structured one-piece like the Nicolette Giard One Piece from Agua Bendita - the wide straps and full-back style will help keep your suit in place while you catch some waves.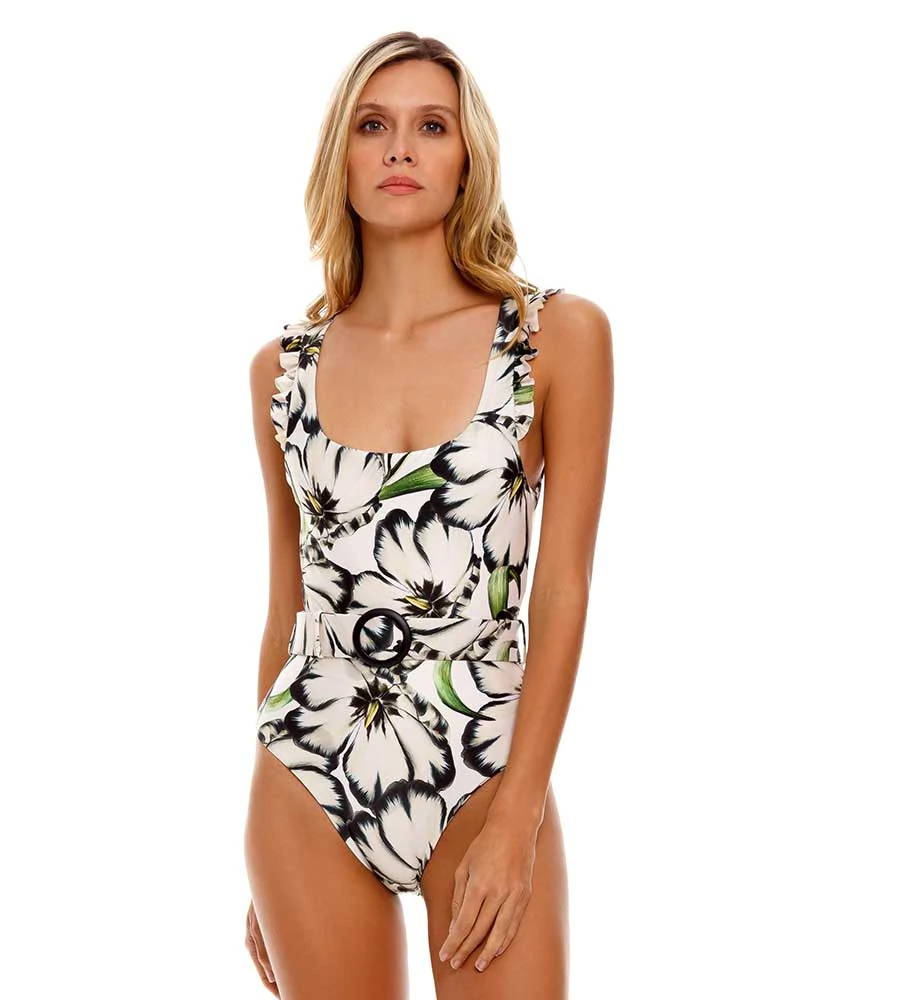 Watch For Wild Dolphins At Mwnt Beach, Wales
Nature lovers can rejoice in this gorgeous hidden cove on the Ceredigion coast. Mwnt is under the care of the National Trust, and it's one of the best places to see wild bottlenose dolphins in the UK. Tranquil picnics on the sand while scanning the waves for dolphins playing and feeding sounds like an incredible vacation on its own, but that's not all that Mwnt has to offer, and that's why it's one of the best secret beaches UK locals swear by.
Mwnt is situated along the Ceredigion coastal path, filled with amazing things to see and do. You can even stay in a traditional Welsh cottage, restored and cared for by the National Trust. Whether you're looking for a romantic cottage just steps from the Aeron river or a converted historical farmhouse not far from the coastal path, they're one of the best getaways from the stresses of life in the city.
The simple beauty of Mwnt calls for a simple, elegant outfit, and a jumpsuit ticks all the boxes for us. Pick a comfortable, classy number like this White Jumpsuit from Scarlett Poppies for an easygoing beach piece.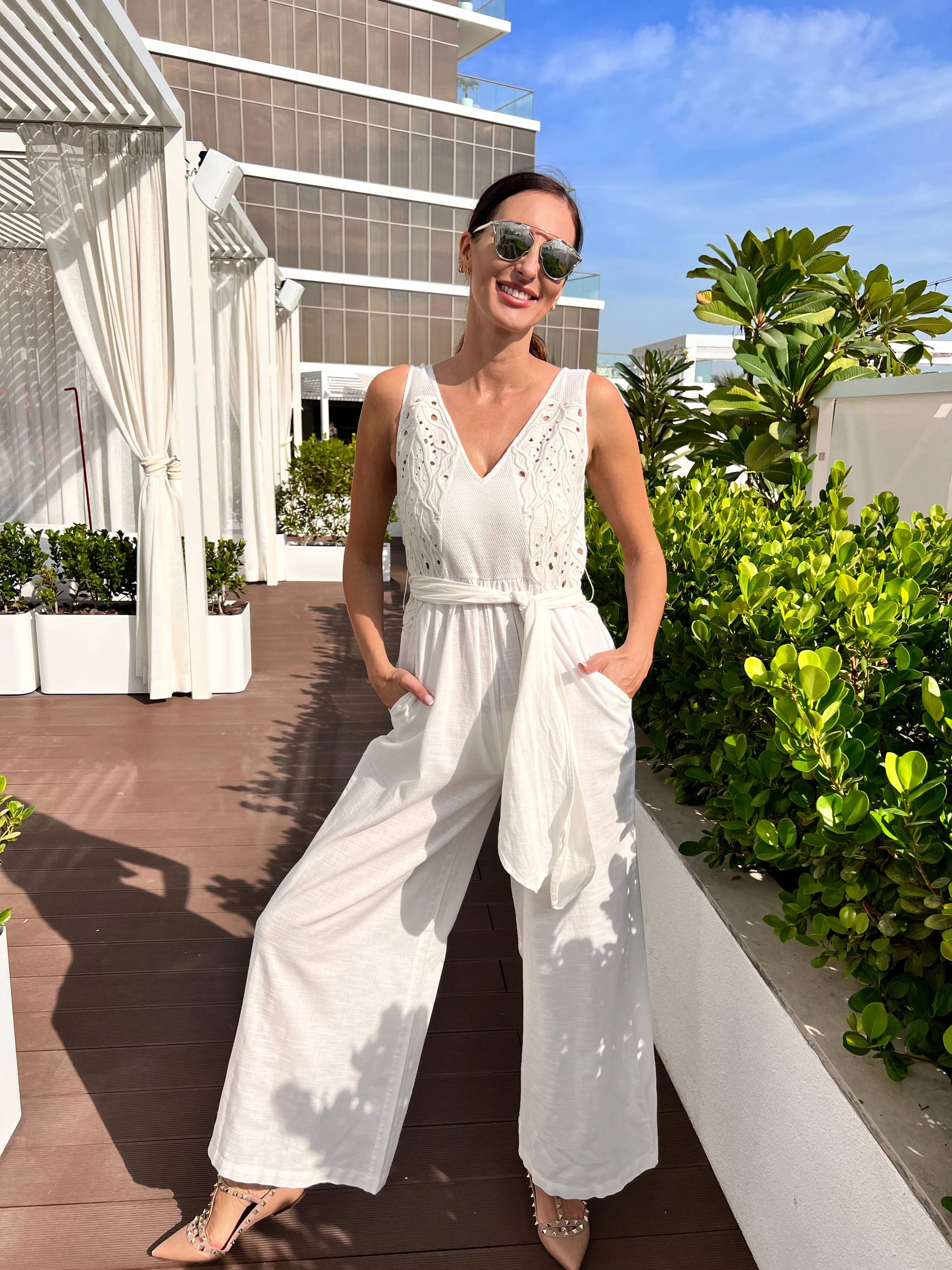 Did you find your new favourite secret beach in this article? Don't forget to tag us at #SawItOnSandDollar!