---
Ready To Trade Grey Skies & Cold Temps For Bikinis & Sunsets?
Check Out Our Picks For Winter Sun Holidays in 2021!
---
We're now well and truly in the throes of winter. We're also still amid the mother of all pandemics, so if you're already dreaming about your summer beach getaways, we don't blame you - we are too (in fact, we have been for the last eight months or so). Bitter cold, Covid, government restrictions, and the rest...we're all ready for a bit of pampering and luxury. Winter sun getaways have always been popular among the Brits, but where can we go? And what should we wear on these said luxury winter sun holidays?
And while we long for those coveted winter sun breaks, safety must take precedence. So here are top safe sunny winter destinations to travel to. And because we want you to have an extra-amazing sunny winter holiday, our editors have pulled together their favourite winter sun clothing looks.
Disclaimer: At the time of writing, this information was current, however, we are well aware things change quickly and governments on either side can change their minds and reverse decisions and policies. We strongly recommend you check on the country's official government page for the most up-to-date winter travel advice and Covid-19 travel restrictions.
Winter Sun Holidays in the Maldives

Few places on Earth are as magical and as photogenic as the Maldives. From private villas to stilted overwater bungalows, luxury winter sun holidays don't get much better than this. With about 1200 tiny islands scattered across the Indian Ocean to choose from, this is one of many winter sun vacations where you'll be able to enjoy some post-lockdown relaxation and pampering.
The Maldives is a paradise for water sports enthusiasts, especially divers and surfers. Each island has its charm, but despite what people say, there is plenty to do, which includes watching movies in open-air cinemas, wine tasting in sunken wine cellars, and getting pampered in underwater spas.
With its white sprawling sandy shores and clear blue waters, you'll be able to find the right balance between privacy and fun. For extra privacy, stay on the 2-mile long exclusive Lux South Ari Atoll island.
Disclaimer: At present, all arrivals to the Maldives must present a negative PCR test for Covid-19, which has been issued no more than 96 hours before departure.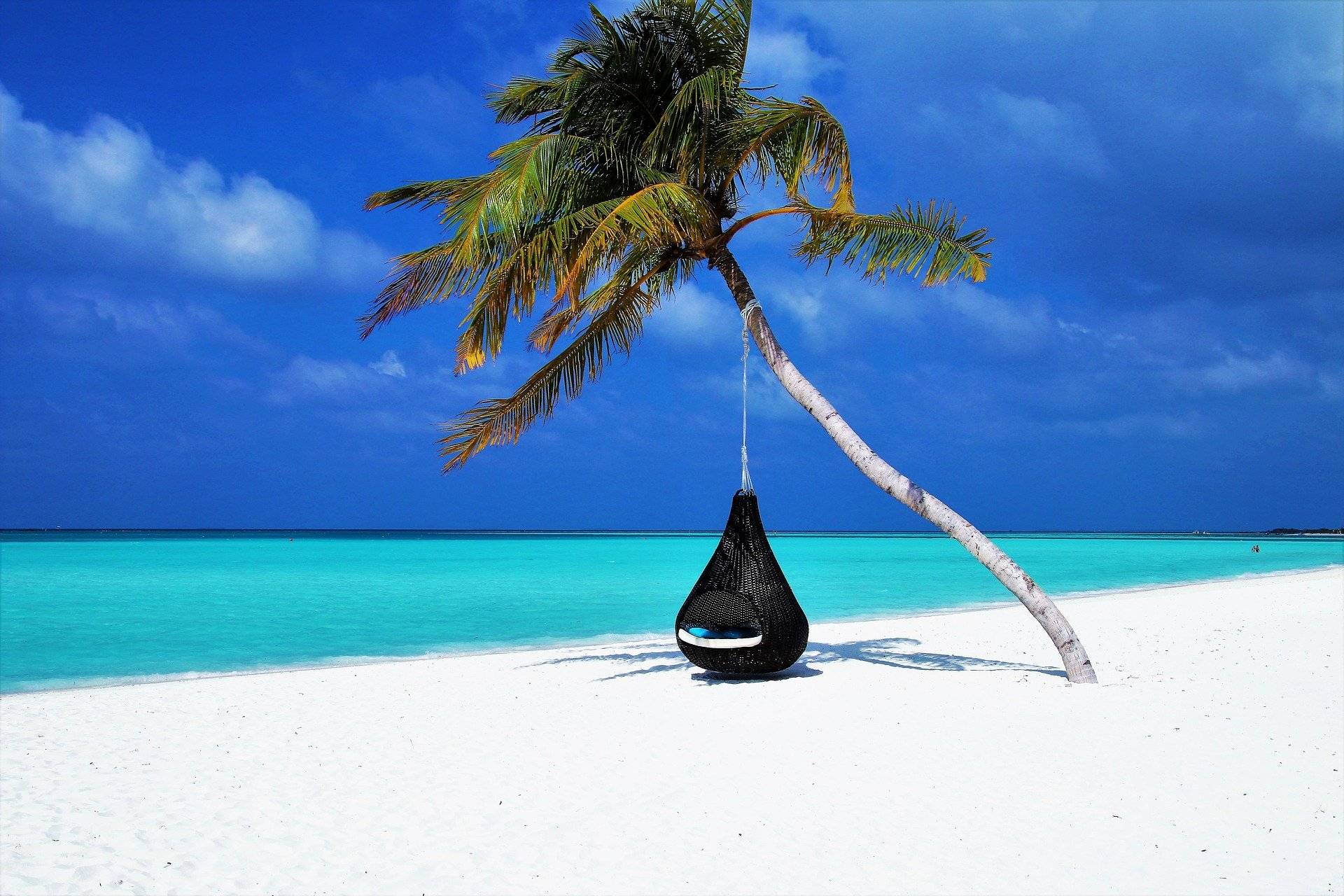 ---
Winter Sun Getaways in Dubai

Dubai is synonymous with luxury winter sun vacations. If you're looking for an excuse for some winter sun, Dubai should be on your luxury winter escape list. Private beach-front parties, sipping on sundowners poolside, getting spa treatments, and shopping are just a few things you can enjoy while in Dubai in winter.
With plenty of luxury 5-star winter resorts to choose from, there are numerous last-minute deals to be had. Some must-sees in Dubai are Aquaventure Waterpark, Wild Wadi Waterpark, Palm Jumeirah, and the Burj Khalifa.
For a unique Dubai dining experience, check out Nathan Outlaw at the Al Mahara. You'll be treated to delicious seafood from a Michelin-star British chef. Luxurious and laid-back and set in an aquarium, the food will speak for itself - and the signature cocktails aren't bad either. For a more formal dining experience in Dubai's CBD, visit La Petite Maison. Serving up mouth-watering Mediterranean dishes using local produce, you'll have a hard time selecting what to order.
Disclaimer: Travel corridors to Dubai have recently reopened, however, we recommend checking the most current news right before you leave. Travellers from the UK to Dubai must show evidence of a negative PCR test, which should be carried out within a 96-hour window before departure or they can get tested at Dubai airport.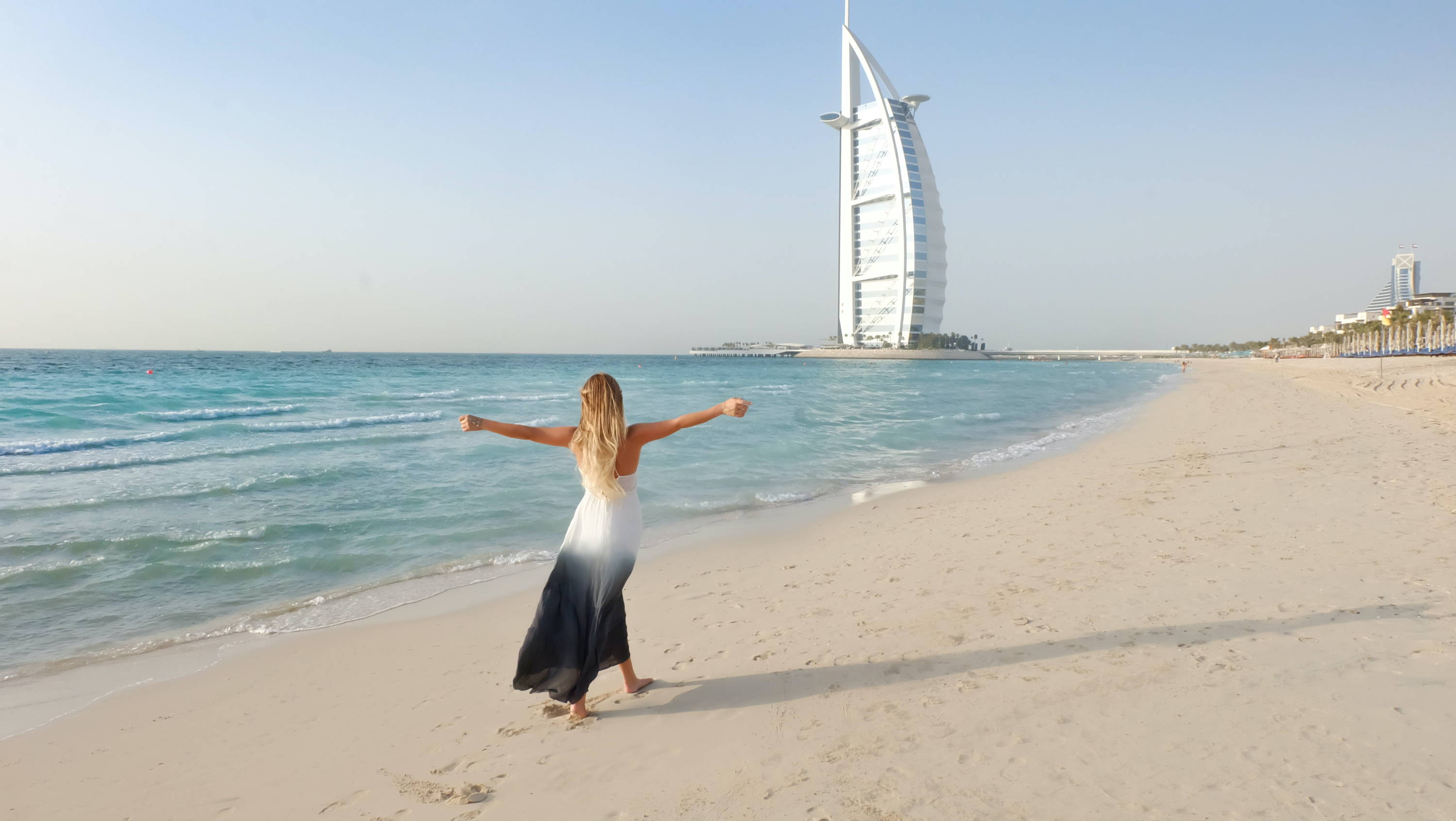 ---
What to wear: Daytime winter temperatures in Dubai are still warm compared to the bitter cold of the UK, however, these can drop dramatically in the evening, especially in the Arabian deserts. In public places and tourist hotspots, your winter sun holiday clothing should be semi-conservative. However, if poolside or in a resort, luxury swimwear and kaftans are part and parcel of Dubai style.
From resorts to hotel cocktail bars in Dubai, this maxi Izuskan dress with tulle sleeve detail will turn heads and can be dressed up or down. For cocktail hour, put on a pair of easy-to-slip-on metallic silver Havaianas and for a more upmarket meal, a pair of heels. Accessorise your winter sun outfit with a unique woven sun hat from Lorna Murray, and for a complete monochrome look, add this season's "it" bag - the tote, such as this black and white dog tooth tote from SD Select.
When it comes to luxury winter sun holiday destinations, Barbados has to be on the list – it's the epitome of a luxury winter sun holiday. Nestled amongst the Caribbean islands, Barbados, with its low levels of humidity and comfortable evening temperatures is one of the best places to go for some winter fun in the sun. Why wouldn't you want to make Barbados your winter holidays destination?
Stretches of long white sandy beaches, lush flora and fauna, snorkelling, kayaking and scuba diving are just some of the things that will make Barbados winter holidays a winner. Let's also not forget the 10 hours of sunshine you'll get each day!
For a livelier scene with an eclectic mix of reggae clubs and bars, head to St Lawrence Gap. Or if you prefer a more tranquil and restful sojourn, the more relaxed ambience of the West Coast will probably be more appealing; this is where you'll also find Barbados' best restaurant – The Cliff. This refined Barbados restaurant perched on a clifftop offers a magical coastal vista and is one of the region's best restaurants, so dressing for the occasion is a must.
Disclaimer: At present, UK travellers must fill in an online immigration form 24 hours before landing in Barbados. They are also required to show proof of a negative Covid-19 test taken 72-hours before arriving. There is a 5-day quarantine period, which is at the cost of the traveller and in designated hotels that includes some of the best hotels in Barbados, including Sandals Barbados Resort & Spa.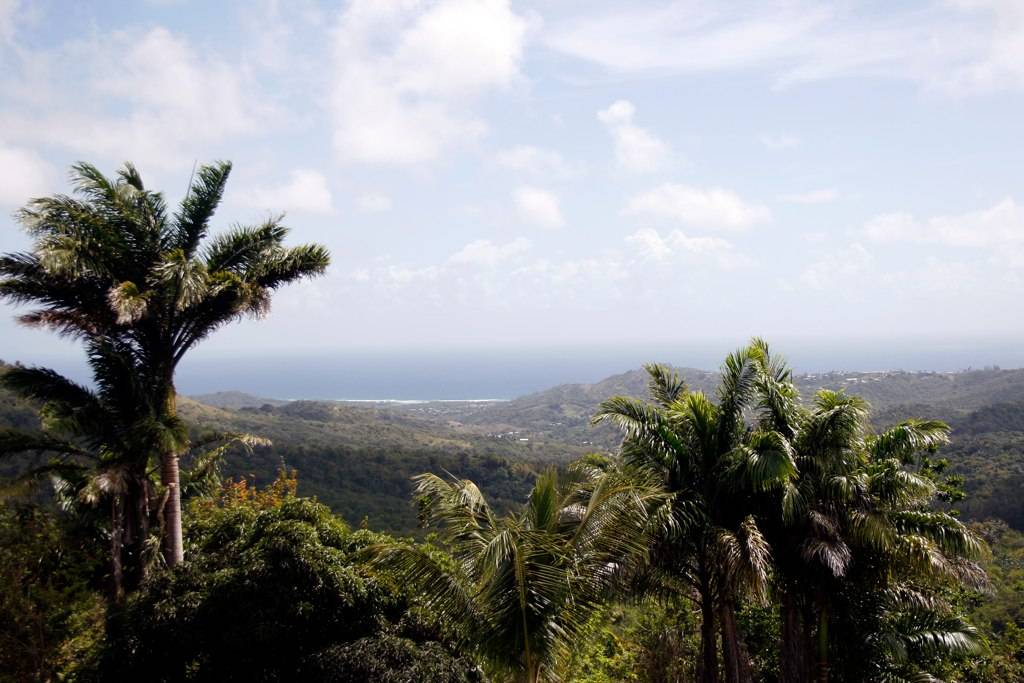 ---
What To Wear: Barbados luxury winter sun holidays also call for the perfect outfit. Most beach kaftans are versatile and can take you from a day at the beach to a night partying on the strip, making it the perfect Barbados outfit. This full-length Melissa Odabash kaftan in azure is flattering and can be thrown over a matching luxury one piece swimsuit, worn as a standalone piece, or with a pair of jeans; whichever way you choose to wear it, it's a staple when it comes to Barbados winter sun vacations. Alternatively, if kaftans aren't your thing, you can choose to wear a chic cropped blouse in crisp white like this classic top from Misa with a matching frilled maxi skirt. Add a subtle pot of colour with a pair of rose nude Havaianas flip flops, Pared cat eye sunglasses in pink, a large SD Select woven tote in contrasting colours, and while you're at it, why not match your mask to your outfit with this stylish pink snakeskin mask?
2021 Winter Vacations to Antigua & Barbuda  

Discover Antigua and Barbuda on your annual winter-sun holiday. Located in the West Indies and surrounded by the Caribbean Sea, you won't be disappointed by your Caribbean winter getaway. With beautiful scenery, some amazing tourist attractions, and first-class resorts, Antigua and Barbuda for some winter sun fun caters to every vacationer.
Winter in Antigua and Barbuda is wonderful. The crystal clear waters and pinkish sandy beaches are less touristy at this time of the year. And with the average winter temperature being 27°C, swimming is still possible. Steeped in history, there are several attractions that you can explore to learn more about the local history. Shirley Heights, which will give you the most spectacular vista, is a must. Ecotourism is also becoming popular, and this type of vacation could make your luxury winter sun holiday even more intriguing. If you're looking for a place to stay during your luxury winter break, Hermitage Bay is a private beachside resort hidden amongst a tropical garden.
Disclaimer: At the time of research, those wanting to visit Antigua and Barbuda for a luxury winter sun holiday need to provide evidence of a negative Covid-19 test taken no more than 7 days before arriving.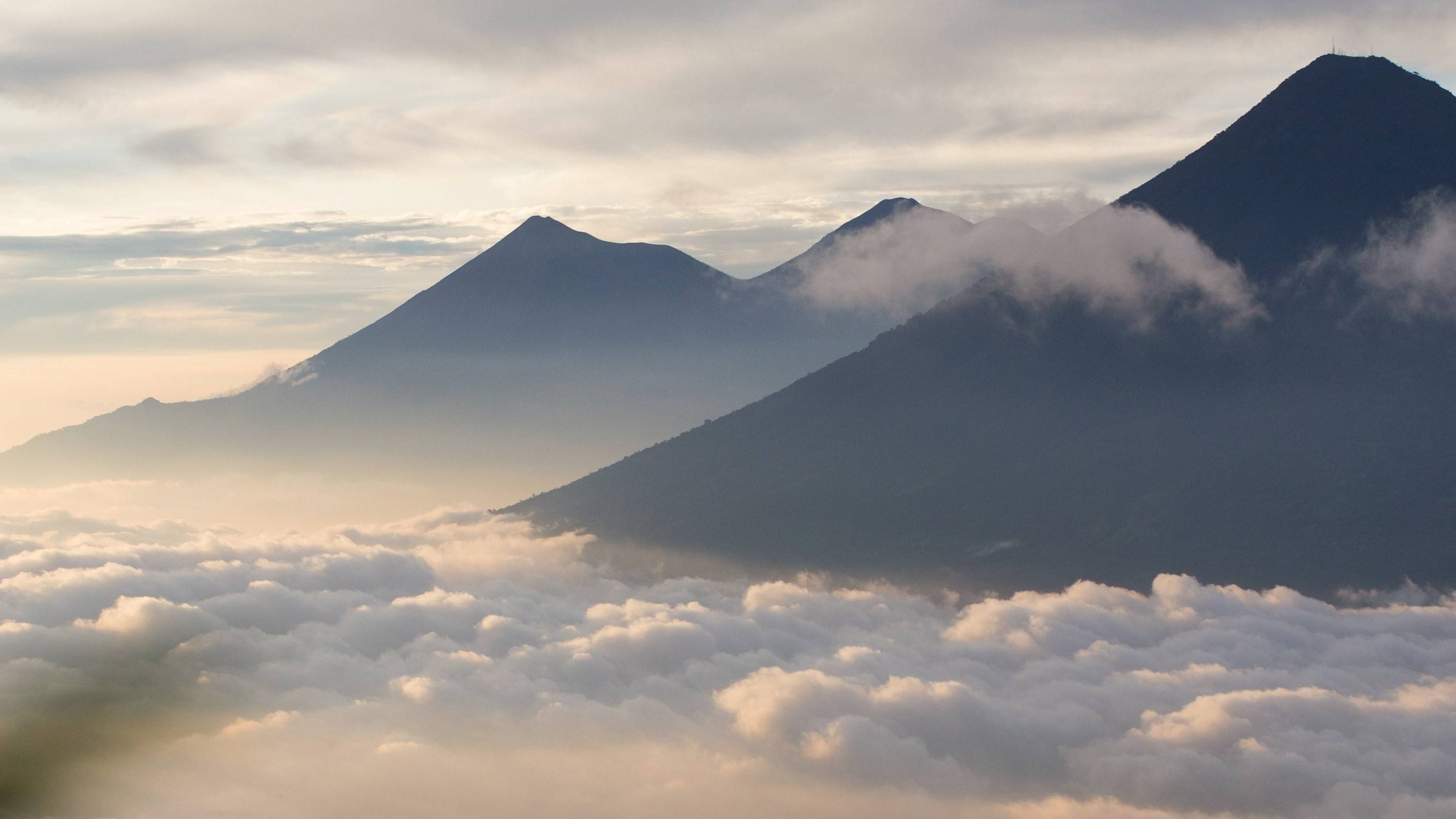 ---
What to wear: Your luxury winter sun holiday wardrobes should contain a few classic staples. While there is no dress code or restrictions, smart casual seems to be the safe go-to winter sun clothing style. Your winter "sunny" clothes should be made out of natural lightweight fabrics to remain comfortable. Lemon is a trending summer colour and this cute Seven Wonders co-ord with a frilled mini skirt and embroidered crop top is super cute. Pair with classic white Havaianas that can be worn with the rest of your winter sun clothing capsule. Keep your outfit cute and simple with some understated accessories like this Luv & Bart luna necklace in gold, a wide-brimmed Instagrammable sun hat and a large canvas tote that's perfect for long-haul winter sun travel, beach resorts, and shopping.
Winter Holidays to Tenerife in 2021

The Canary Islands and luxury winter sun holidays are words that often go hand in hand. A little closer to home, the Canary Islands, more specifically Tenerife, continue to be a popular winter sun holiday destination and offer a host of sunny winter packages for all budgets.
Laidback and punctuated with oases, Tenerife boasts warm temperatures all-year-round thanks to its very close proximity to West Africa, making the Canary Islands winter holidays always one of the go-to sunny destinations during the colder months. From small fishing villages to vast luxury resorts, Tenerife has it all from relaxing in infinity pools to taking part in luxury yoga retreats to basking on sun loungers to partying the night away in Playa de las Americas to exploring Costa Adeje to hiking across Teide National Park to snorkelling. As well as being a great last-minute sunny getaway in winter, there are a range of experiences to be had, which includes 5-star adult-only resorts, family vacation resorts, and health retreats, proving Tenerife winter holidays can be for everyone.
Tenerife is home to some of the best and most diverse beaches in the world. Los Gigantes Beach is a black sand beach and resort encased by 800m imposing cliffs; it also happens to be one of the more popular beaches for people on winter sun holidays in Tenerife. For a more tranquil setting, El Bollullo Beach is more isolated but can be easily reached by foot from Puerto de la Cruz. Probably the most well-known beach on Tenerife is Playa de las Americas, which is a massive man-made beach that's extremely clean and fun. With all the amenities and more, Playa de las Americas is perfect if you're planning on taking your children on your warm winter holiday as well.
Being a popular winter sun destination for Europeans there's a variety of food options on offer. In most Tenerife resorts, you'll be spoilt for choice for food, but for the best restaurants on the island, head to its capital, Santa Cruz, where you'll be able to sample some typical Canarian dishes. The regional fish stew, cazuela de pescado, is both fragrant and succulent and the classic light broth, puchero Canario, is also worth trying while on winter sun holidays to Tenerife. And even if you don't have a sweet tooth, tasting the region's most famous dessert frangollo is a must.
Disclaimer: At the time of publication, Tenerife is on the UK travel corridor list, however, the island has imposed tougher local restrictions that locals and visitors must abide by, which includes a mandatory 11 pm - 6 am curfew.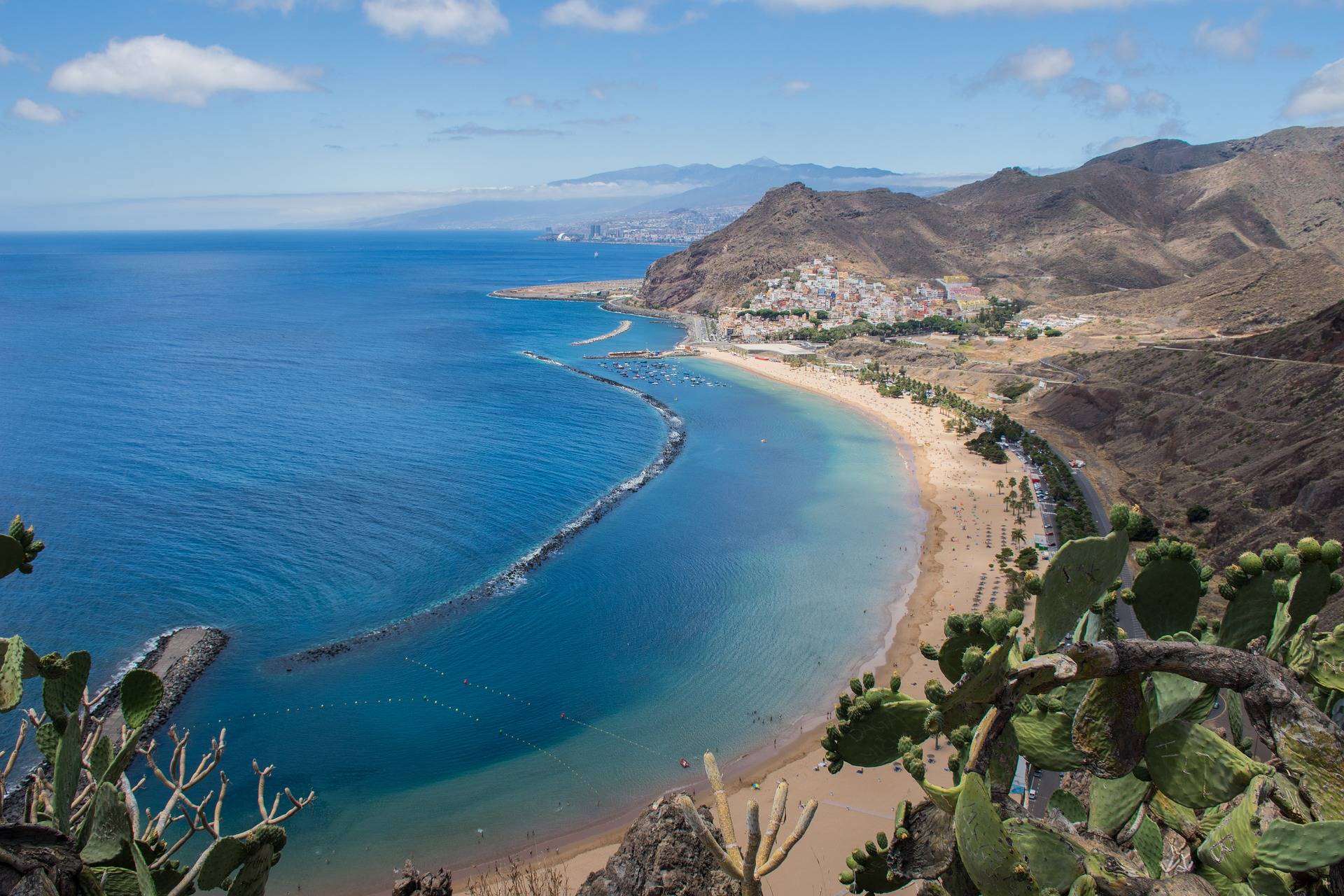 ---
What To Wear: No matter where you go in the world animal print will always be a fashion favourite. It's also a staple for sunny winter break outfits in Tenerife. When incorporated into a loose flowing dress or skirt, animal print designs can transform a piece, which is why your Tenerife winter holidays wardrobe must include at least one animal print maxi dress like this cute one-shouldered Melissa Odabash number.
Going for bold prints doesn't stop there – to be bang on trend this season your Tenerife outfits should include a statement animal print swimsuit. This ViX swimsuit in copper screams luxury. The sandy shores and rocky crags of Tenerife call for comfortable footwear, but this doesn't necessarily mean you have to forgo style.
There's a pair of Havaianas for every occasion, such as these cheetah print flip flops in rose gold and beige. This season's classic cat- eye sunglasses have had a makeover, and they've been one of the most popular winter beach holiday accessories, and we can assure you that you won't look out of place wearing them during your winter sun holidays in Tenerife.
We love these designer retro cat eye sunglasses from Pared; despite being on the more eccentric side, they'll go with any beach outfit if you have the right attitude. Winter sun holidays to Tenerife guarantees sun, so make sure you add a large floppy Insta-worthy hat to your outfit list. This "Do Not Disturb" hat has made its way around Social Media, and many fashion icons and influencers have been seen flaunting them. You'll also need a decent beach bag that will take you from the beach to the bar in seconds, which is why it's worth investing in a quality vibrant tote bag.
These, of course, are just a few of the big hitters when it comes to luxury winter sun holiday ideas. Come mid-winter, there's no denying that we're sick of the rain, freezing temperatures, short days, and gloomy grey skies. So, if your Internet history has frequent questions and searches like "Where's it hot at Christmas?" or "warm luxury winter sun holidays", it's clear you need to book a last-minute winter vacation in the Caribbean or somewhere else equally exotic.