---
Get Your Loungewear Dress Code Right with Araminta James Clothing
---
When Boris gave the big thumbs up for lockdown restrictions easing from March 29, we began to see a little bit of light. Finally, we were legally permitted to meet up with friends and family outside. A few weeks later, on April 12, restaurants and cafes opened their doors to alfresco dining despite the UK's volatile weather. And as we gradually began to reappear from hibernation, we bid adieu to our "loungewear for women", or so we thought...
It turns out our "Work From Home" (WFH) outfits weren't a thing of the past – they were – and are – very much still present thanks to many people having more flexibility about where they work and businesses closing down their physical premises, or at least downsizing, in a bid to reduce overheads. But in saying this, many people appear to enjoy working from home. There's no doubt about it, the ways we live and work have changed forever.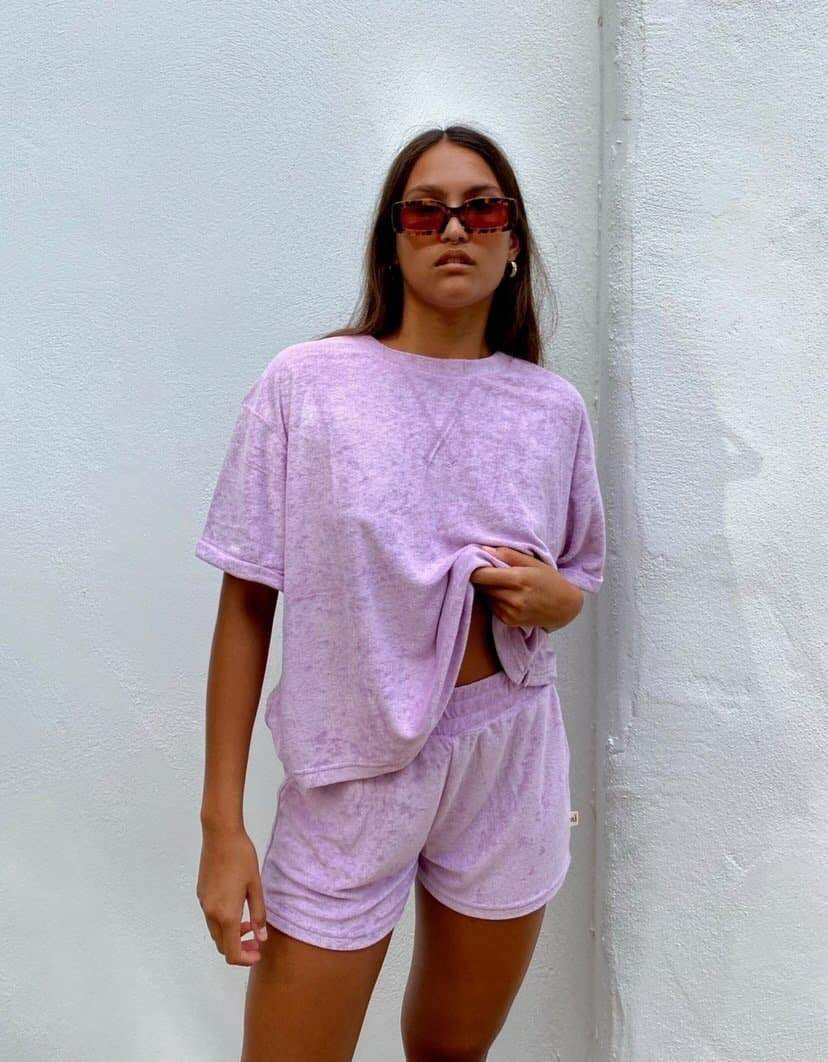 So, in a bewildering fashion plot twist, loungewear sets and WFH outfits are still ubiquitous, with more and more big names buying into the trend.
And as we eye up this season's cute varsity-inspired and girl-next-door picnic outfits for our post-lockdown mixing, loungewear for women is still very much a thing.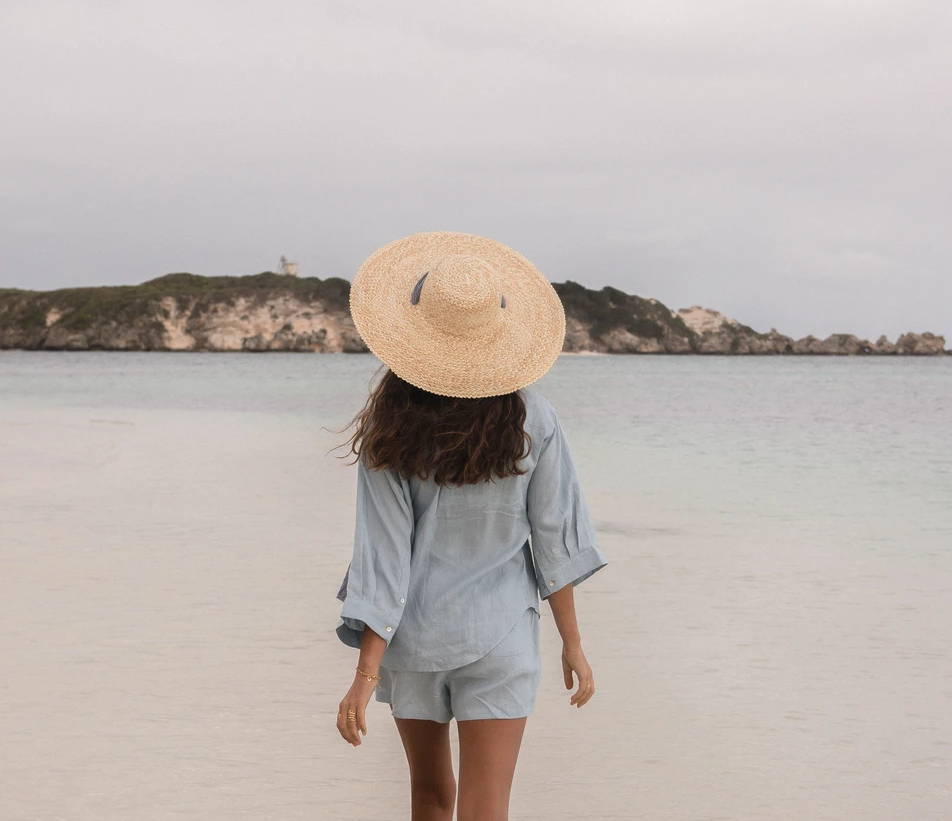 Let's face it – women's loungewear sets are a seemingly solid investment that you'll still be able to wear for months, even years, to come. And now that loungewear for women has had a massive makeover and luxury brands have transformed women's tracksuits and the like, it's safe to say that loungewear sets will be around for some time yet.
"New norms" aside, WFH clothes (AKA loungewear for women), have become socially acceptable – far beyond the walls of your home, which means that going out after a 'day at work' just got easier thanks to women's luxury loungewear brands like Araminta James clothing.
Araminta James clothing, a popular Australian beach lifestyle brand, is making its way to English shores, and we're in love!
Specialising in luxury loungewear for women, Araminta James clothing takes inspiration from the stunning Queensland beaches. Not only is Araminta James loungewear utterly cool and of high quality, but it also prides itself on its sustainable practices.
Loungewear for women has never been cooler. And if you haven't already bought into the brand, it's high time you did. With not a velour tracksuit or hoodie in view, Araminta James has a clear loungewear dress code with its capsule pieces consisting of a core range of chic cotton towelling, lightweight linen, and cotton waffle.
Loungewear Dress Code 101

Loungewear for women can be two things – drab, dreary, and reminiscent of the trite stay-at-home parent or it can be something effortlessly cool that transforms the ordinary – we'll go with the latter.
Buy the right women's loungewear and it'll take you from your WFH office to a shopping trip, bottomless brunch, and even evening cocktails.
All you have to do is spend a few minutes scrolling Instagram to see some of your favourite celebs and influencers taking over this trend – and – if it's good enough for them, it's also good enough for us! 
If you've been wondering how to wear loungewear, fear not – we've got you. Here are some top tips on how to do loungewear for women and not look like you've just returned from the gym.
One women's loungewear trend right now is Terry cloth (AKA towel clothes). Towel cloth conjures up images of beach days. It carries an air of playfulness and inexplicable youthful energy. It's optimistic, which is why we love it, and after the year we've had, let's face it we all need a bit of sanguinity in our lives.
Wear a Terry loungewear set to the beach and enjoy its quick-drying properties or throw on a pair of platform trainers, grab your favourite tote, and hit the shops, or wear it with a pair of cute kitten heels for a bit of informal al fresco dining.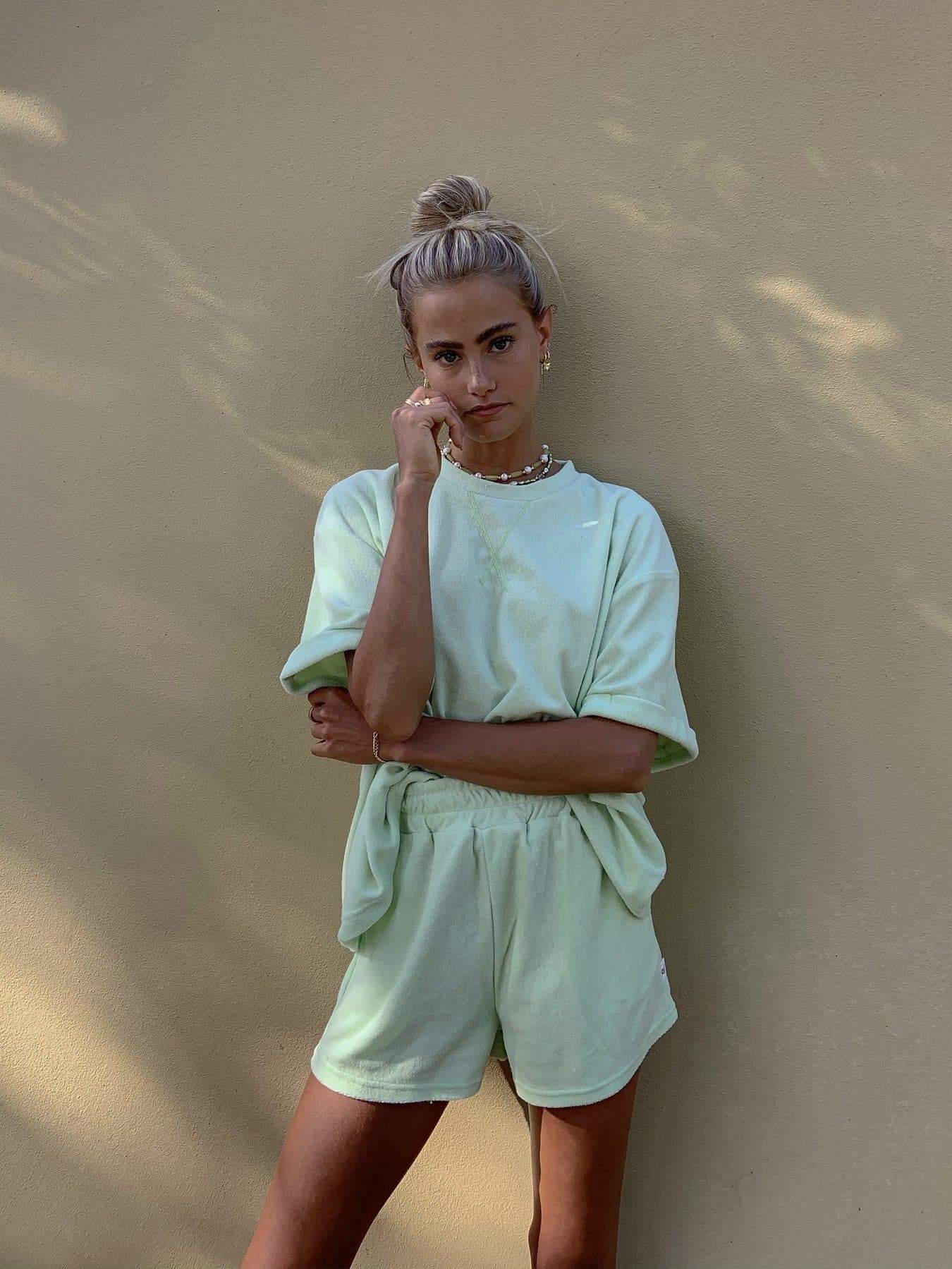 Take a page out of Taylor Swift's book and add a bit of a twist to the tiresome office suit. For a less formal affair, why not add a bit of street chic and edge to your look with shorts and a blazer ensemble?
Wear a pair of your favourite linen shorts, a matching shirt with an open blazer, and trainers for the most unlikely look that just works for your next Zoom meeting or date night. Don't forget to add some layered necklaces for a bit of extra glam!
Boyfriend Tops and Cycle Shorts

Whether you're jetting off on a business trip and need an understated, comfy airport outfit or heading to the supermarket to do your weekly shop, channel your inner 90s self and get on board with this women's loungewear trend for 2021. We just love the oversized boyfriend tee look! 
A pair of high-top trainers or a pair of flat loafers will help you pull this effortless look together. Watch out, Kim Kardashian!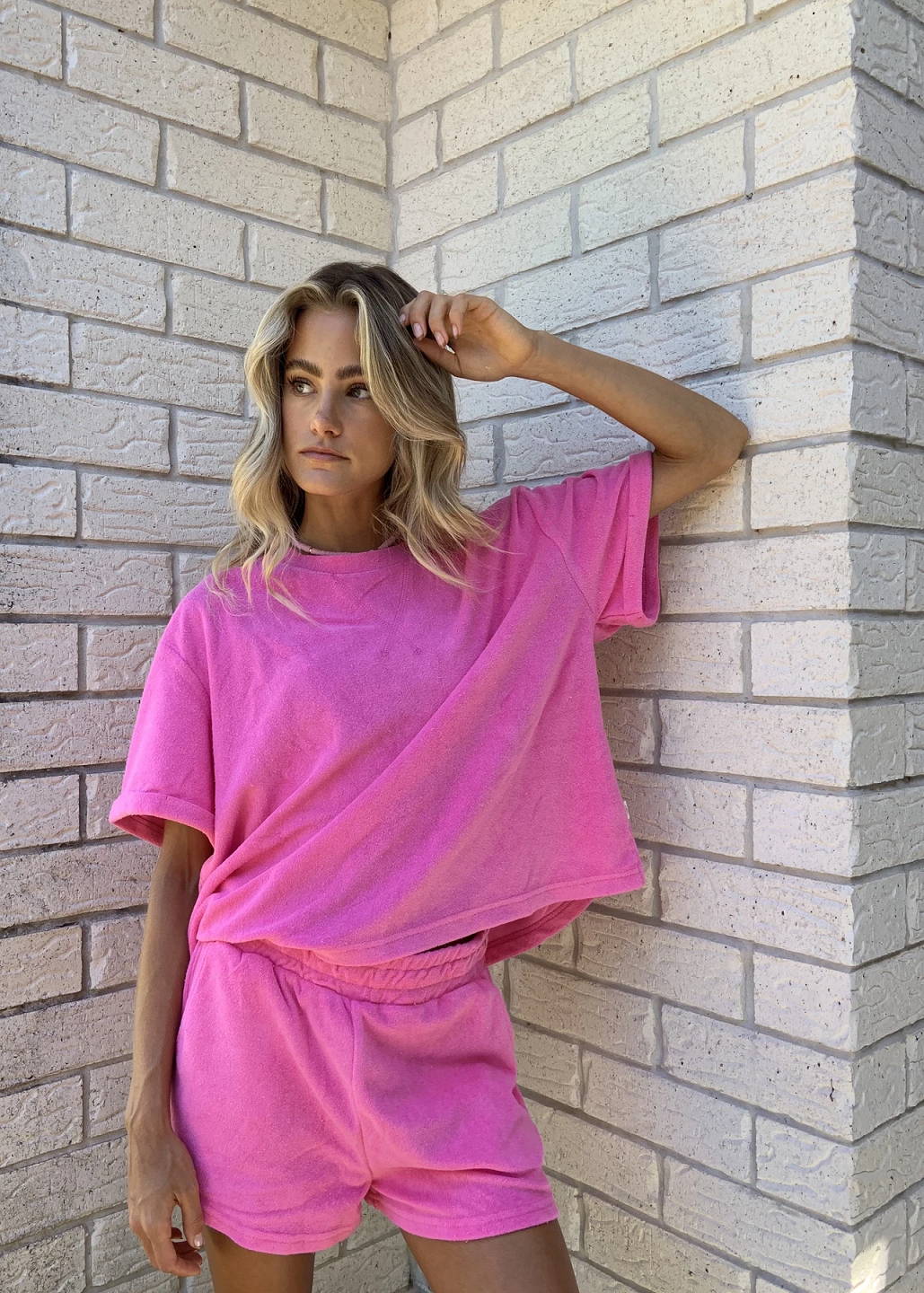 The oversized midi linen dress is perfect loungewear for women working from home in the middle of summer. This ancient and natural fabric, which is also sustainable, is experiencing a major comeback and is set to be one of the biggest summer fashion trends of 2021.
Cute lightweight linen dresses look amazing dressed up or down. To achieve that more laidback look, wear it with a pair of sneakers, or to make it a bit extra wear it with a pair of platform sandals and a wide brim hat for a few cheeky sundowners.
Comfort doesn't necessarily mean bag lady. The key to owning your loungewear look and having your fashion moment is to embrace the comfy style while making it your own with the right accessories. Here are a few key pointers to help keep you looking classy as you take your WFH outfit onto the streets.
If you feel like your loungewear set is too plain or casual – accessorise! Trust us, the right accessories can make all the difference, so be sure to have a bit of fun with your WFH loungewear and play up your look with some stylish accessories.
Elevate your shorts and tee with layered necklaces or even a choker. Necklaces work all the time, as do stacked bracelets.
Regardless of what people might say, your makeup and hair can either make or break an outfit, including your women's loungewear sets. The right hairstyle and makeup do make a difference. While it's not necessary to go all-out glam with a full face of makeup and perfectly coiffed hair, you shouldn't forget about it either.
Chic loungewear for women calls for soft romantic makeup and tousled wavy hair. Or if you do dare to go more au natural, add a pop of colour with some bright red lippy.
If you don't feel like you're "put together" enough, add something that you wouldn't normally consider adding to your loungewear set. For an edgier look in the evening when the temperatures drop, a cropped leather jacket is the way forward. Fitted blazers work just as well.
Doing this will also add a few sharper lines to your look, which will help give it more of a tailored, polished look. Clutches and scarves can also help lift more casual women's loungewear.
Ladies, loungewear for women doesn't have to be dowdy. From cute loungewear sets made out of Terry cloth to lightweight linen Araminta James clothing – today, there are no excuses to level up with your loungewear.